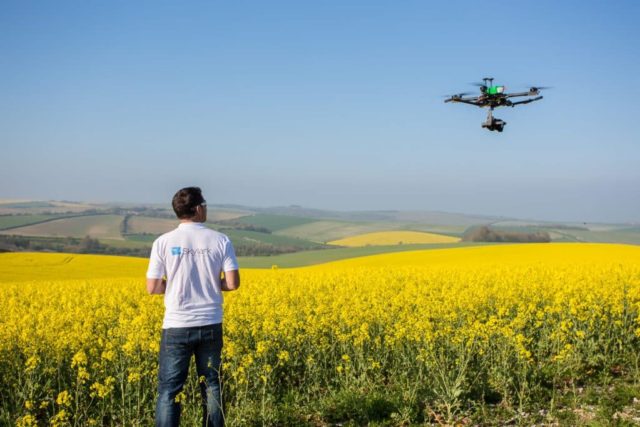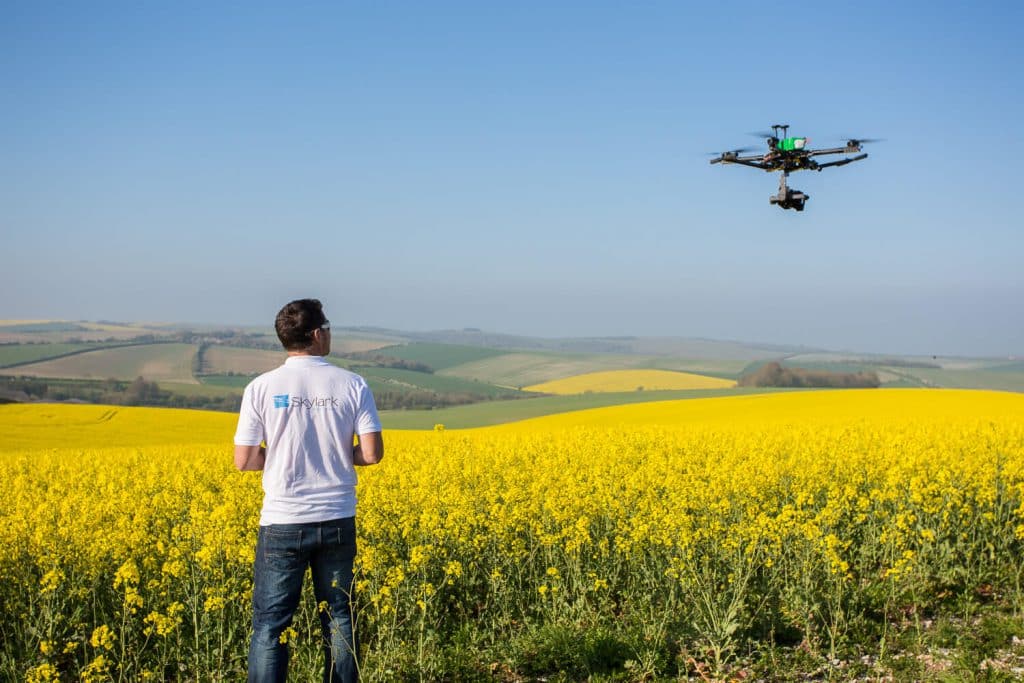 Coverdrone offers affordable insurance policies to a range of commercial drone operators, but we also provide essential cover to the all-important flight centres that ensure pilots are qualified and flying safely. The Phoenix UAV Centre in Somerset has been a valued Coverdrone customer for several years. So our latest client interview was with Peter Milner who has run the centre since 2006.
He said: "We offer a number of services at Phoenix, including service, repair and even drone build and assembly options in addition to our core flight training sessions.
"But the hands-on dual control training is what we specialise in. It's a one-to-one flight training session, with an experienced 'buddy' who can take control if the student runs into difficulties. It's a friendly, relaxed environment where progress is monitored and the best possible advice and guidance is passed on during the sessions.
"The business grew from a love of model aircraft. The team has over thirty years' combined experience, with hands-on knowledge about all types of unmanned aerial vehicles. Being able to offer guidance about drone equipment is part of the rounded package we offer. For some of the less experienced operators that we train, that is essential as we introduce them to the complexities of drone flying."
Having experienced and competent drone instructors comes as standard at Phoenix, but they go much further than that. In 2010 the flight centre gained BNUC-S status. They were one of the first flight schools in Europe to be able to offer this advanced qualification. Before that, the Phoenix UAV Centre offers prospective flyers and new drone operators a thorough introductory session to remote piloting, or extensive refresher courses for anyone who has been out of the flying loop.
"Our customers range from novices, recreational users and professional photographers, to clients who need to go back to basics. We teach theory, discuss qualifications, drone insurance and the types of cameras that are available.
"At the end of a customer's first session we put them through a flight simulator. Not everyone is suited to flying a powerful UAV at height and distance, potentially over areas that could have safety implications. So offering a virtual assessment is the safest option."
Luckily, the Phoenix team have never needed to call on their full Coverdrone insurance policy. One customer, however, suffered four crashes and the best solution was to go back to school.
"He wasn't dangerous, but four accidents suggested that a refresher course was required. Coverdrone were excellent, and replaced equipment each time. But the safety of others is high priority and that's where we can help. Coverdrone recommended that he came to us.
"We also do simple refresher courses for commercial operators who for various reasons have not flown for some time. There are rapid changes in drone technology, and pilots regularly want to gain additional experience when they step up to the larger multi-rotor UAVs."
Working closely with drone industry partners is essential, and Phoenix and Coverdrone have called upon each other's expertise on many occasions.
Peter explained: "What we have noticed in recent years is how quickly the UAV landscape is changing. Drone hardware, cameras and regulations are updated almost every month. We call Coverdrone to clarify policy cover for clients, and they call us to see how changes affect the people we train each day. It's reassuring to have that kind of relationship in business."
Phoenix UAV Centre performs a fascinating range of training courses. Recent projects have also seen them offering training and guidance to BBC pilots and photographers on shows and films that need the ultimate aerial perspective to enhance the end product.
Full details about the flight school can be found on via the Phoenix UAV Centre website.
If you operate drones on a commercial basis and would like to be featured in one of the Coverdrone insurance features, please get in touch.