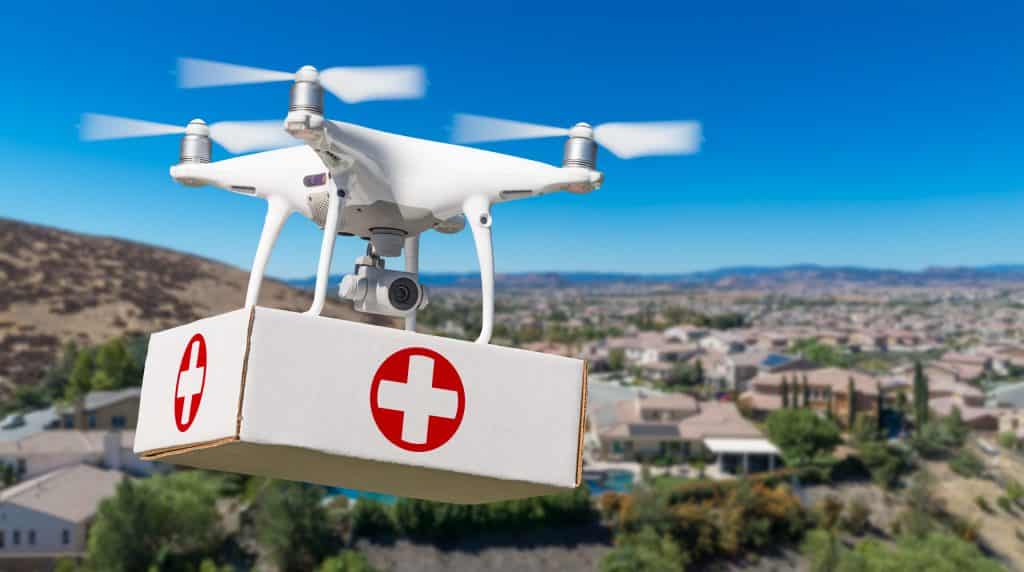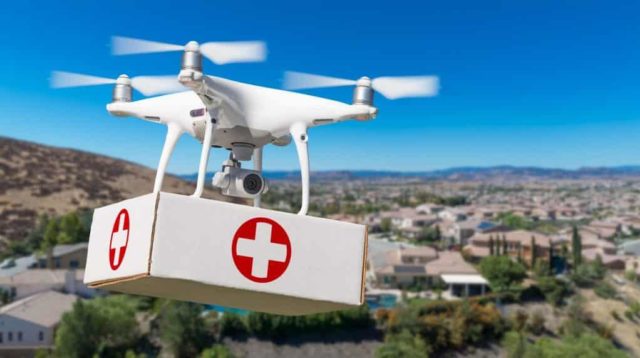 After five years of test flights, the very first home delivery drone service has been launched in Australia by Wing, a company owned by Google's parent company Alphabet. The company will deliver takeaway food, coffee and medicines by drone to roughly 100 homes in Canberra. This follows Australia's aviation authority granting Wing permission to launch a commercial service after examining its safety record and operation plans. It concluded that the company posed no risk to resident or other aircraft.
How Does It Work?
Wing's drones deliver small packages, which are lowered into the customers garden on a length of string. In order to be able to do this, the approval has several conditions attached – initially the drones will only be allowed to operate between 7:00am and 8:00pm on weekdays and between 8:00am and 8:00pm on Sundays. The drone will also not be permitted to fly too close to people or over main roads.
The current generation of Wing drones can fly at speeds of up to seventy-eight miles per hour and take off and land vertically, thanks to a dozen vertical rotors and two propellers. Automated flight-planning software determines their route, while on board sensors help them to avoid obstacles.
Their sophisticated technology could result in substantial savings for, and a smaller carbon footprint from, local businesses. A commissioned report cited $9 million in annual cost savings, whilst a Rand Corporation study forecasted a 6% reduction in energy usage compared to trucks.
The company is also set to launch in Europe. CEO James Burgess recently announced it would launch a free 10-minute drone delivery trial in Helsinki, Finland, for items weighing 3.3 pounds or less up to a distance of 6.2 miles.
Alphabet is not the only company field-testing autonomous delivery drones, of course. Amazon launched a trial of Prime Air in the UK in December 2016. They delivered orders during the day, seven days a week, to shoppers who lived within a few miles of the retailer's fulfilment centre close to Cambridge.
The Future Of Drone Delivery
We will be extremely interested too see if the service can be both commercially sustainable and embraced by the community it serves. Whether they succeed or not in this specific case, drone delivery certainly has a future! Coverdrone has already positioned itself to cope with the future insurance requirements that drone delivery services may need.