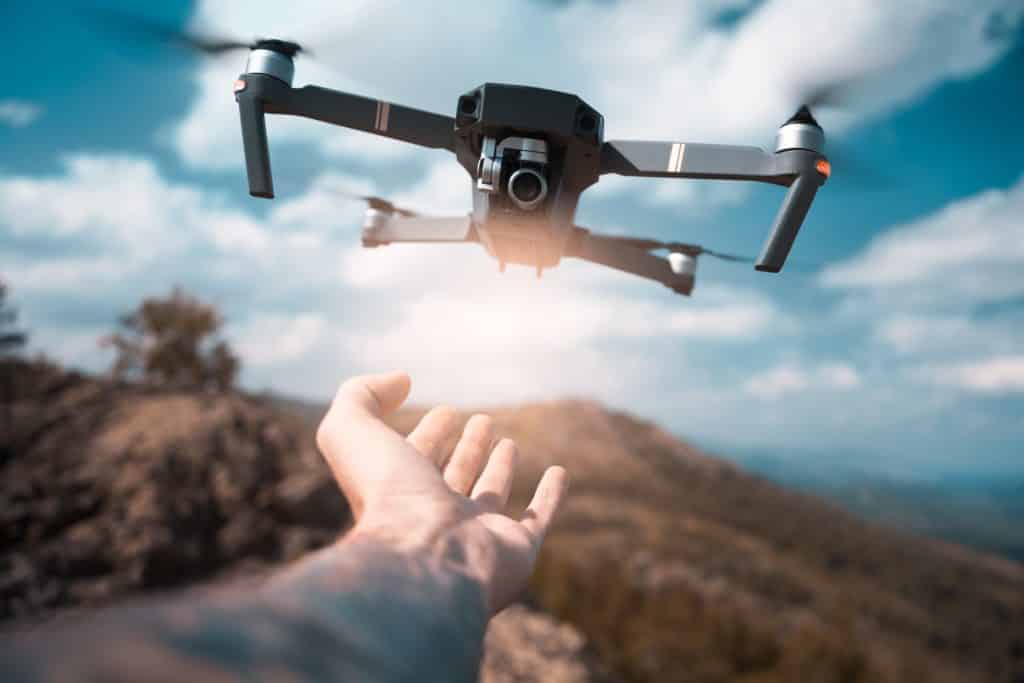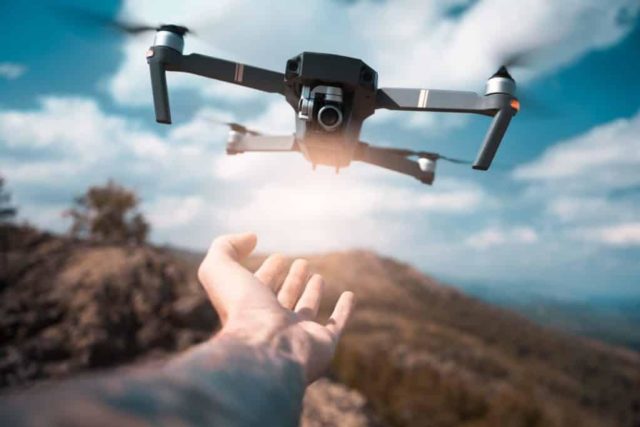 Over the last few weeks, it is becoming more and more apparent that BVLOS flights are increasing, with news articles consistently mentioning a successful operation. We thought that we would combine the stories that we have seen recently below!
UK's First BVLOS Drone Inspection Trialled
AmeyVTOL has successfully trailed the first drone inspection of UK infrastructure to go beyond visual line of sight. During the demonstration – undertaken by an Amey and VTOL Technologies joint venture – the drone surveyed an area of 2km out of the sight of the pilot. Previously, drone inspections have been limited to flight within visual line of sight and as such, could not go further than 500m from the pilot.
However, this VTOL Flying Wing drone can fly up to 100km on a single charge due to its hybrid design and optimised energy system. The importance of drone technology has been highlighted by the coronavirus, with teams using drone footage to capture images of sites at the point of lockdown and to monitor projects remotely.
The successful AmeyVTOL trial opens up possibilities for BVLOS inspections of long linear infrastructure such as roads, railways and overhead power lines. This method saves time and reduces inspection and survey costs, while also increasing the quality, volume and repeatability of data. This enables better asset management decisions and more efficient maintenance. Furthermore, it allows inspections and surveys to be undertaken without people needing to work alongside a live railway.
CAA Enables Drone Operators To Apply For BVLOS Operations
Towards the end of last week, the CAA (Civil Aviation Authority) released a document on their website which enables drone pilots to apply for UAS BVLOS permissions effectively and efficiently, to support the COVID-19 response.
Usually, the CAA UAS Unit normally only prioritises applications from the United Kingdom Police, Fire or Ambulance Services and all other applications are reviewed on a first come, first served basis. However, they have stated that given the current efforts to mitigate the effects of the pandemic across the UK, the CAA has determined that it is appropriate to prioritise applications related to the use of drones for COVID-19 work.
The document, known as CAP1915, provides applicants/operators with the requirements to be met when preparing an application for a BVLOS UAS operation. It primarily focuses on the aspects of operational and technical factors that the application needs to address as a minimum prior to the CAA considering whether to grant an authorisation.
Consortiq Successful In Future Of Transport Award
Consortiq, a drone consultancy organisation, has been successful in security Future of Transport Award, which is a £90 million invested by the UK Government, leading to trials of new transport innovation in three new 'future transport zones'. The zones will allow experts to work with a variety of local bodies such as councils, hospitals, airports and universities to test innovative ways to transport people, goods and supplies.
The three new zones that are set to receive a share of the funding are in Portsmouth, Southampton, the West of England Combined Authority, Derby and Nottingham. The test programme, which will last for three years will have drones carrying medical supplies from clinics on the Isle of Wight to hospitals on the mainland. By doing this, the speed in which diagnoses will be undertaken will escalate by the reduction in time spent journeying on ferries and roads. Once the trials are complete, the drones could eventually be used to transport chemotherapy kits, organ replacements, medicines and other items to save time and potentially lives.
As well as the above, Portsmouth and Southampton will also test how new tech can improve travel in car-dominated areas outside of major cities and provide the ability to plan journeys through smartphone apps.
Transport Secretary Grant Shapps commented:
"We are on the cusp of a transport revolution. Emerging technologies are ripping up the rulebook and changing the way people and goods move forever. Our ground-breaking future of transport programme marks the biggest review of transport laws in a generation and will pave the way for exciting new transport technology to be tested, cementing the UK's position as a world-leading innovator."
Consortiq's CEO Paul Rigby said:
"The research at Southampton University is world class so it's great to be working alongside them, the amazing partners and the city councils to help make medical drone logistics in the Solent, and the UK, a reality. Drones can help enhance and save lives and our mission is to make it easy and cost effective for organizations to put drones in the sky safely."
Coverdrone Supporting BVLOS Flights
Coverdrone's commercial drone insurance policy can accommodate BLVOS flights. Our team are always happy to discuss extended coverage with any organisation that may require to undertake BVLOS flights. Simply give us a call or drop us an email in order to discuss your options!