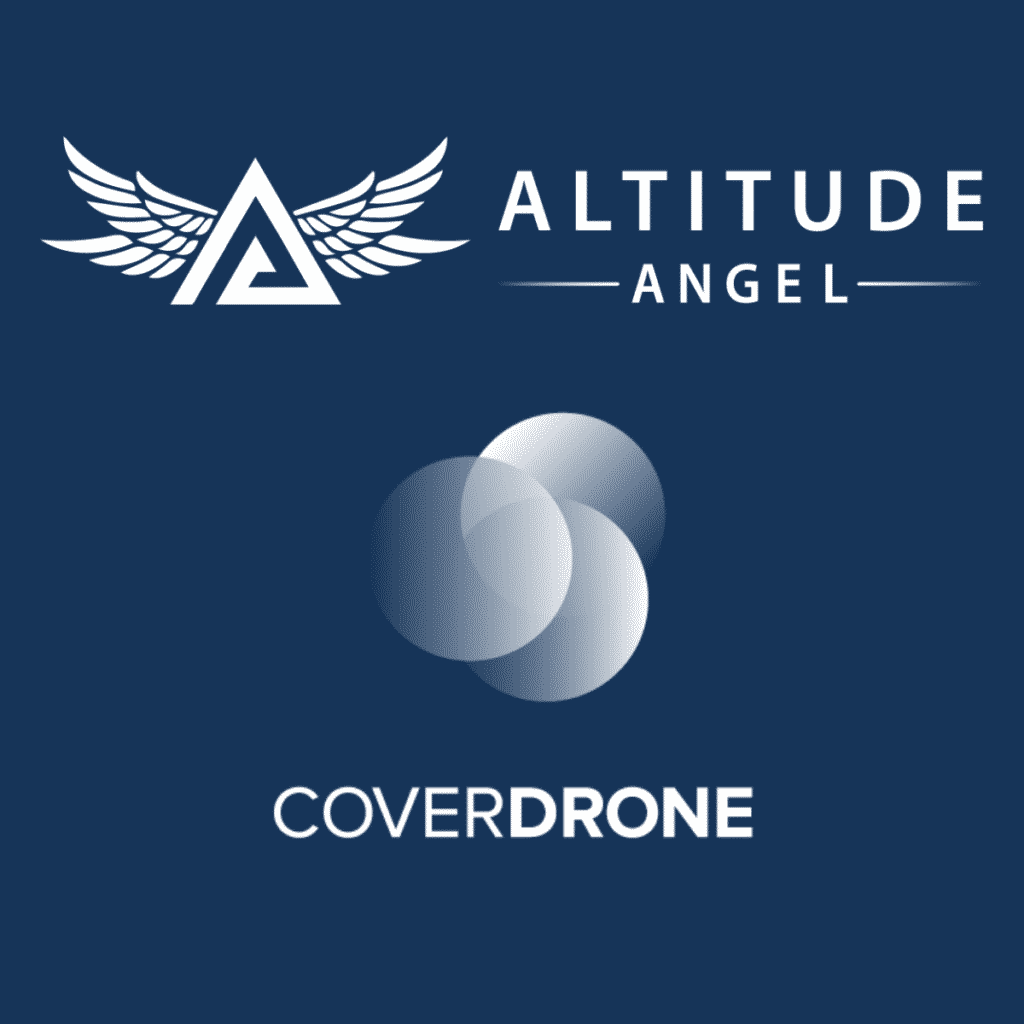 Over the past three years, Coverdrone and Altitude angel have joined forces ensuring that they are bringing world class data into the ever-growing drone market. Essential safety and operating information that is current and on-demand to drone operators across the world is a result of the partnership.
Altitude Angel are a global company defining Unmanned Traffic Management (UTM). They are at the forefront of aviation technology companies, creating global-scale solutions to enable the use of safe integration and fully autonomous drones into global airspace.
As Coverdrone are the leading drone insurer, we felt we had an obligation and an opportunity to minimise potential claims and incidents through acting responsibly by delivering drone operators high quality information. By integrating Altitude Angel's data feeds and app services into our FlySafe app it allows us to provide our customers with fundamental air space data. With simple navigation on our free FlySafe app, a client can find out about a multitude of beneficial and accurate safety data at their fingertips instantly!
This partnership has proved extremely successful, many thousands of our clients now utilise the flight data functions within our FlySafe app, which has resulted in hundreds of thousands of safe drone operations. This not only brings the obvious benefits to public safety; but also allows the industry to grow with a much better reputation.
Current data on the FlySafe app includes:
Airspace maps
Dynamic restrictions
Environmental conditions
Privacy and safety hazards
Location of low-flying manned aviation traffic
Altitude Angel are constantly evolving to provide the best service and features that they can for drone operators and clients looking for professional legal drone operators. There are many exciting updates coming to the FlySafe app.
These updates include:
Air Space Restrictions
Regulated airspace information.
Airports
Areas of other increased aerial activities (e.g. glider sites etc…).
Drone relevant NOTAM information (e.g. temporary restrictions or navigation warnings)
Reporting
Flight reporting – Provide detailed visibility of your flight (current or planned) to other drone users on the data exchange network.
Flight planning tools – Improved flight planning tools, to enable you to create detailed and accurate flight plans.
Logbook – Keep track of new and previous flight plans.
UTM Ready – Visibility of UTM ready areas and request permission to fly.
Area reports – Receive a categorised summary of restrictions, hazards and weather forecast information for a flight location.
Alerts and Feedback
Airspace Alerts allow the monitoring of your reported flight and Altitude Angel will track manned aviation (visible by DS-B) and notify you if there is a potential conflict.
Flight Incidents – Declare an emergency status (i.e., loss of control).
Help steer new application features by providing feedback based on your usage.