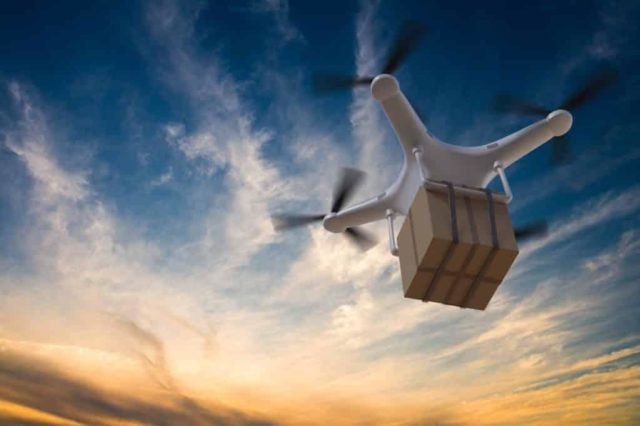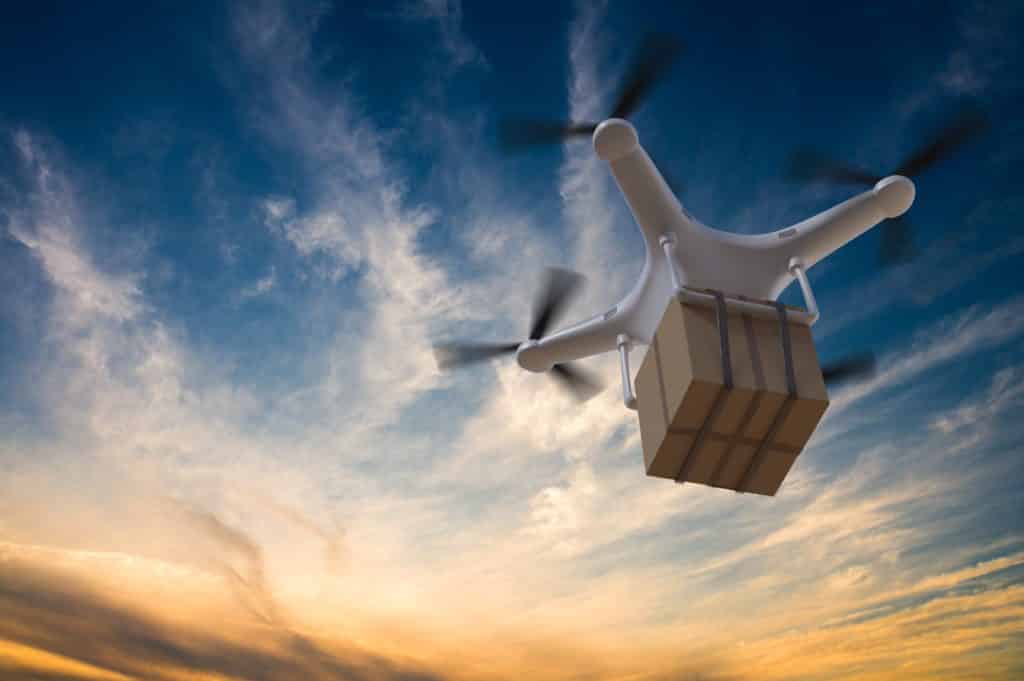 In Ireland, a drone company that recently had to disregard its fast-food delivery tests, has partnered with the nations health authority to deliver prescriptions instead. Manna Aero is currently working with the Health Service Executive to deliver medicines and various other essential supplies to vulnerable people within the small town of Moneygall.
Manna Aero's trial uses autonomous drones made in Wales and is looking at the possibility of testing in the UK within weeks. The UK has already announced a test of drones to carry supplies to the Isle of Wight during the pandemic, however this is on a fixed flightpath. Manna Aero says that they are the first to provide flights going straight to homes, the final stage of a 'closed loop' end-to-end system.
Manna Aero's chief executive Bobby Healy explained:
"I wanted to bring the trials to the UK to show people what we can do – perhaps work with the NHS. We are actually looking to do that in the next few weeks – on the assumption that the lockdown is going to continue."
How Does It Work?
Local GPS are writing prescriptions after a video consultation with their patient, which the drone then drops off at their homes. The drone can also deliver essential supplies – such as milk or bread – to those who are not supposed to go outside. It can carry up to 4KG (9lb) in its cargo cassette, which is about the size of a large shoebox.
Manna Aero says it is equipped to handle up to 100 deliveries a day. As 500 towns within the Irish Republic are roughly the same size, it hopes the Moneygall test will 'validate the concept' for rural deliveries across Ireland and the UK. Bobby Healy says:
"Its about proving that if there's a world in future where you need to do a lockdown, at scale, that drones can be a massive solution".
The drones can fly in moderate gales, though Manna chooses not to, has redundant batteries and flight computers, and a parachute for gentle descents if a 'one in 10 million' failure happens. Although the drones are completely autonomous, a pilot is present at all times to intervene.
What Does The Community Think?
A 70-year-old called Fidelma Gleeson spoke to the BBC and commented:
"I thought I would never see the day that there would be such technology that I wouldn't have to be driving into town and back to get my medicine – brilliant".
Dr Colm O'Reilly, a GP in nearby Toomevara said:
"It was a great assistance in a rural area where there may not be as much support as you might have in the city. In these troubled times, it's great to see how technology is coming together to assist us in helping our patients".
As always, Coverdrone are fully supportive of any trial that are utilising drones for the good of society. It would be great to see the test take place within the UK as well as other countries to support the current pandemic. Our policy wording for commercial operations can accommodate BVLOS flights and we are always happy to discuss extended coverage with organisations that may be involved. Give us a call or drop us an email to get in touch!