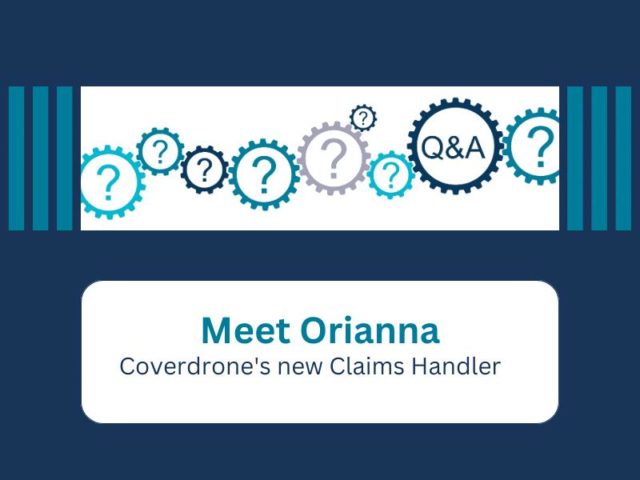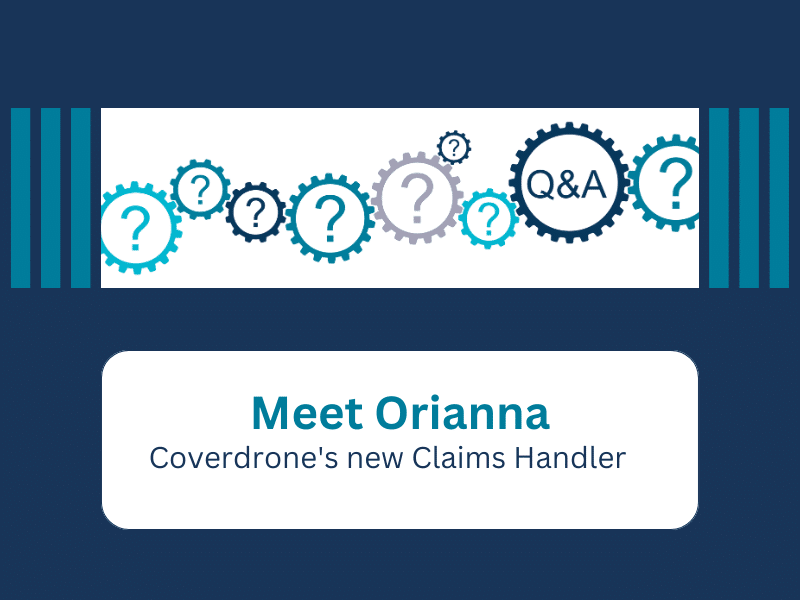 At Coverdrone, our aim is to offer a valuable and flexible insurance product for drone users that is easy to purchase, provides real peace of mind and protection should anything happen, and is underpinned by helpful, friendly and expert support at every step.
But of course, we understand that the true value of our drone insurance products is often only actually realised at the point you need to make a claim.
And we know exactly how important it is to get you back up and running again as quickly as possible following an incident. That's why we remain committed to providing a first-class, quick, and efficient claims service for every customer, every time.
As part of this commitment, we have recently appointed a new addition to the team, to further strengthen the Claims Team and help to ensure a smooth claims journey for our customers.
Below we meet Orianna and find out a bit more about her background and role.
Can you tell us a bit about your experience and where you worked before joining Coverdrone?
Prior to joining Coverdrone, I worked for Assurant for over seven years, a company who specialise in phone and gadget insurance. I originally started off in customer service before later joining their Claims Team, where I was responsible for managing customer claims from initial notification through to claims settlement.
As the newest member of the Coverdrone team, what are your first impressions?
Everyone here is so warm and friendly, and I've been really struck by how supportive, understanding and caring every single member of staff is towards both each other and our customers. It's clear that they really want to help and make a positive difference to drone operators.
What does a typical day look like for you?
In a typical day, I would be setting up any new claims that come through, following up on any missing information to help progress the claim and keeping our customers updated and informed on what was happening.
What's the best part of your job?
Coverdrone has a great track record in paying out our claims. Definitely the most rewarding part of the job is paying out a claim quickly, putting the customers mind at ease and getting them back up and running again. Whilst I have worked in financial services for some time now, it's also great to learn more about a new industry. I feel like I know so much more about drones than I did a few weeks ago.
What do you think makes a positive claims experience for customers?
A swift turnaround in a claim being settled and the customer being kept in the loop on what's happening at every stage.
From a claims perspective, what's the one bit of advice you'd give to a drone operator looking to buy a drone insurance policy?
My one bit of advice would be to ensure you take out sufficient cover and set the right sums insured on your policy. This will ensure that you are completely protected and will ensure that you can fully recover any costs to replace your drone and any equipment if they were to be lost or damaged.
I'd definitely recommend have a read through our 'Have you go the right level of protection in place' blog for further information on this.
How would people who know you describe you in three words?
That's a hard one to answer. Well, I'm sure my husband would describe me as 'annoying'. Whereas the people who have worked closely with me over the years would probably describe me as 'patient' and 'understanding'.
And lastly, you're stranded on a desert island. What's the one thing you couldn't live without?
I would have to say my husband, so I have someone there to cook for me. Oh, and of course, so I have someone to annoy!