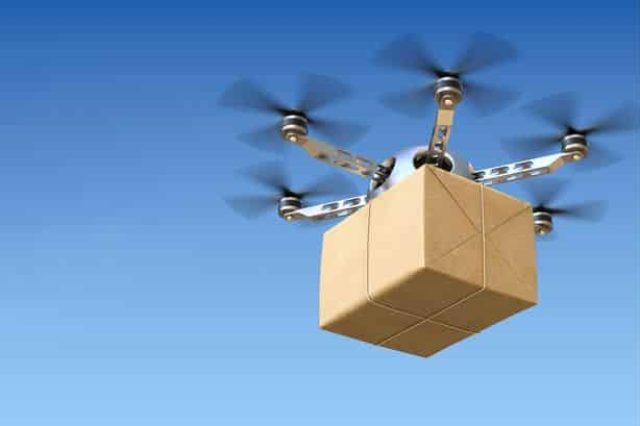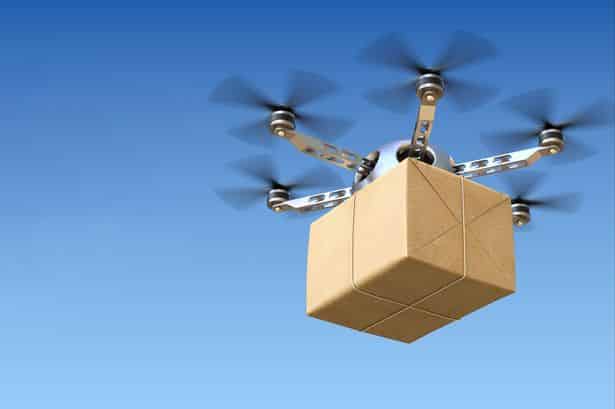 The idea of delivery drones, like autonomous driverless cars and unmanned trains, has caused controversy since they were first mentioned. For ever-demanding consumers, however, being able to get products shipped direct by an unmanned aerial vehicle (UAV) is appealing. Coverdrone peeps into the future…
Seeing hundreds of worker drones simultaneously buzzing around the skies is probably several years away yet, but the first services are already happening. In Africa, for example, when distances are within drone range, essential medical supplies are already being delivered to remote doctors surgeries and patients across Rwanda.
UAV Hardware Is Now Equipped For Business
When the early drones became available to a wider market, the technology was still evolving. Affordable UAV's were not particularly stable, controls were basic and higher-spec cameras and positioning software came as add-ons.
Now the game has changed. Prices have dropped and specifications have soared. Even recreational machines have impressive capabilities. Moving up the hardware range, commercial UAV operators and companies such as Amazon will fly sophisticated and powerful machines capable of travelling longer distances and with sizeable loads.
In fact, Amazon already has plans in the pipeline for their Prime Air service. The company's aspiration is to get certain products to customers within thirty minutes of completing the transaction. There are many questions to answer, and multiple regulations and safety issues to consider, but the American e-commerce giant is determined to be first to market with its drone service. 
This is where science fiction meets reality. The technology that supports the latest drone hardware is complex. The term artificial intelligence (AI) is used a lot these days, but for small unmanned aircraft systems (sUAS) the need to utilise learning algorithms is essential. Sophisticated "sense and avoid" programming will enable drones to navigate populated areas (with appropriate permissions in place), detecting movement and avoiding collisions, with online back-up from control centres as required.
Deliveries On The Go
The ultimate solution for small and medium-sized parcel delivery services will be to hand over to customers on the go. Everyone seems to be busy these days, often on the move during standard delivery times. Being available to accept packages at the registered home address is only possible for a short period – and not for the entire lengthy delivery window sometimes specified by couriers.
Unlike fixed addresses and business premises that have already been clearly mapped out by satellite positioning services, meeting customers at random points in busy town centres could present challenges. Would it be safe allowing drones to fly down the high street?
One solution might see nominated drop-off zones established in busy areas. Customer-to-drone communications would identify the nearest collection point, a time could be agreed, and the drone would only drop its cargo (perhaps at a mini helipad-style surface) if the customer was in the immediate vicinity. Using a mobile phone App, customers could track the progress of the drone and their parcel.
The result, if successful, would be cost and time savings for both retailers and customers as many failed delivery attempts would be avoided.
Adaptable Drone Insurance Polices  
Coverdrone has seen the use of drone technology evolve quickly in a few years. "Anything is possible" seems to be the best way of looking at things, so future UAV insurance policies will be adapted to meet customer requirements as they change.
Delivery drones will undoubtedly happen; it's just a case of when, not if!