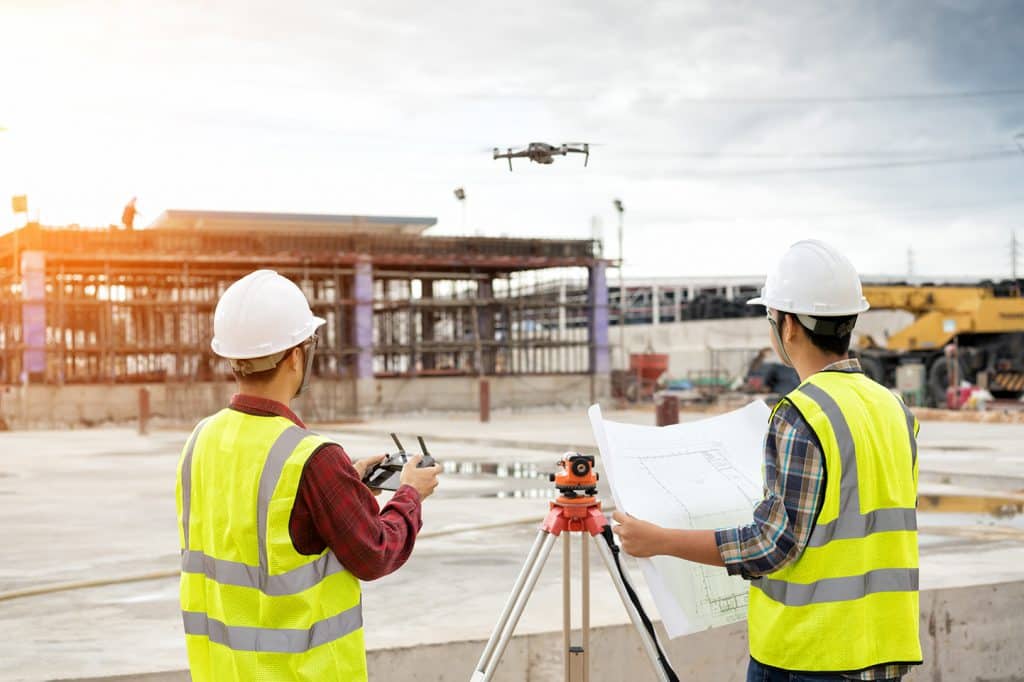 Drones equipped with augmented reality (AR) technology are providing the construction industry with enhanced situational awareness and are offering construction and infrastructure teams a holistic view of their projects and real-time mappings. This can pinpoint trouble spots, track progress and help teams avoid potentially costly and dangerous mistakes.
The growing integration of such cutting-edge solutions will not only enhance the industry's day-to-day operations, but also spur new job opportunities and skills development. Below we discuss how AR drones work and what they will mean for the future of the construction industry.
Making Construction Safer
Drones have a vital role to play in keeping workers safe, as within the construction industry, even tiny oversights can mean harm or even death for workers. Firstly, AR technology allows geospatial data to be overlaid in real-time on drones' video feeds, greatly improving situational awareness. This data provides construction teams with information and insights they would lack if not for the technology – from the real time locations of workers throughout a project suit to the precise measurements of surrounding structures – thereby helping prevent mistakes that jeopardise worker safety.
Additionally, drones can perform site inspections that are too difficult, too dangerous, or simply impossible for humans to conduct – including high-speed motorway work zones and under bridges. This inspection data enables construction and infrastructure teams to do their work with the accuracy and the precision necessary to prevent budget overruns or, structural defects that endanger life and property.
Developing Efficiency
AR equipped drones will also enable more efficient operations and bring the industries productivity levels up significantly. Early users of construction drones report that sites which once took up weeks at a time to survey by hand can now be accurately surveyed within hours. That not only saves time, but also enables construction teams to perform more frequent inspections over the life cycle of a project. This therefore boosts safety and makes it easier for teams to catch and address potential problems before they become even costlier to solve. With more regular inspections, teams can optimise routine maintenance and ensure structural integrity.
A New Breed Of Construction Workers
As AR develops a more prominent role within the industry, a new selection of employees will emerge. PwC has noted that construction drones will foster an "exponential increase" in demand for skilled labourers in the industry, including drone pilots, AR specialists and data scientists.
By training their workforce's to assume such roles, construction and infrastructure teams can equip their employees for the jobs and skill sets of the future, whilst leaving some of the highest-risk activities to drones.
It is not just construction firms that will benefit from AR-equipped drones. All citizens will enjoy stronger structures, safer communities, and the economic benefits of new job opportunities and greater productivity – all the more reason to cheer the sight of drones buzzing over bridges and building sites!