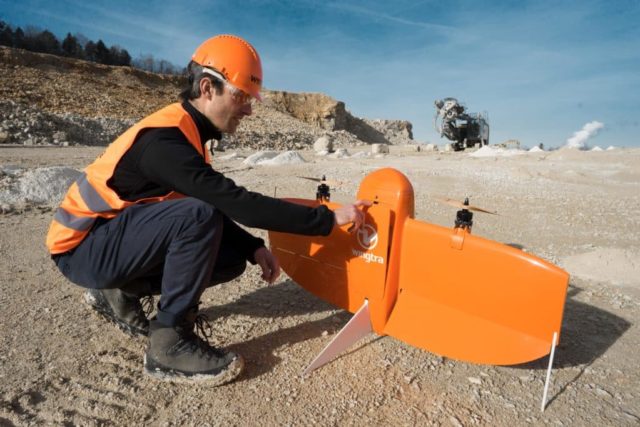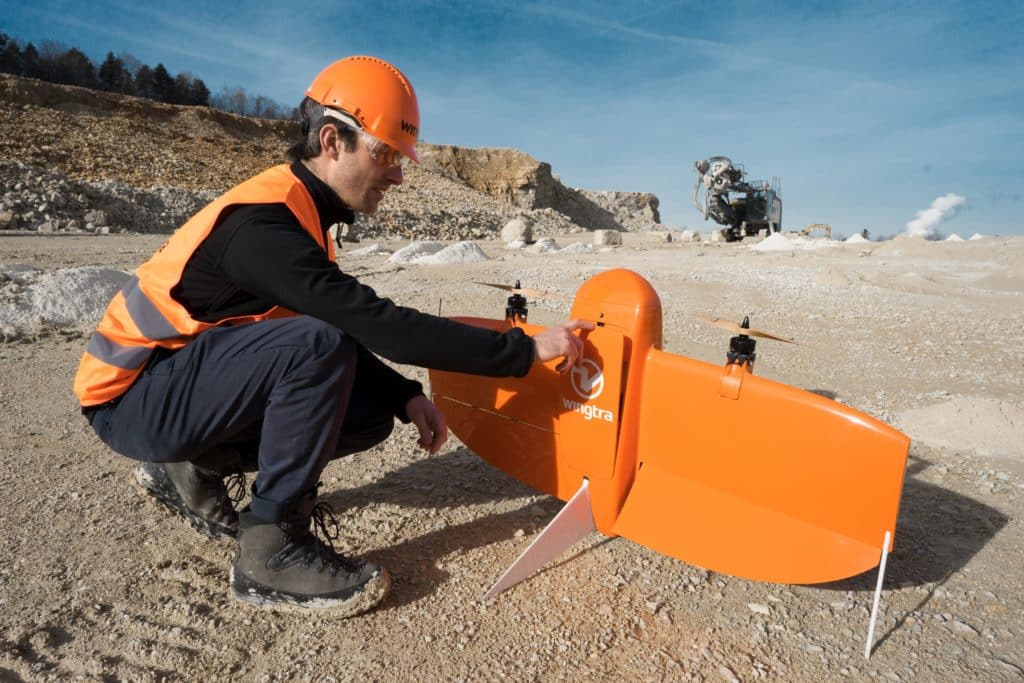 Earlier this week, our Marketing Manager Jess took part in an online demo with our recent partner Wingtra, which demonstrated the capabilities of their WingtraOne. We thought we would share what we learnt with you below!
Surveying Applications of Wingtra's Customers
There are three key areas in which Wingtra's customers utilise the WingtraOne within the drone industry:
Surveying & Mapping – e.g project planning, construction progress, elevation maps, vegetation control, insurance cases, regulatory compliance
Mining – e.g pit & dump management, stockpile management, feasibility studies and regulatory compliance
Agriculture/Environmental – e.g. vegetation health analysis, storm damage assessment and population counting
Why WingtraOne?
Some of the key benefits of choosing a WingtraOne are as follows:
Brilliant Resolution
Ultra-High Accuracy
Large Coverage
Hands-Off
Customer Benefits
Mapping Of Unreachable Survey Areas
The WingtraOne is able to able to assist customers in mapping of unreachable survey areas by being able to land in confined areas as small as 2m x 2m such as boats of forest lanes. It performs gentle and safe VTOL landings even on the rockiest grounds like open pit mines and on hilly terrain. Pilots can also adjust the landing spot in changing environments like a drifting boat or recently parked cars.
Covering Of Large Areas
Due to the WingtraOne's high-resolution cameras, it can fly at a high altitude above the ground and still map large areas with low GSD. Together with its fixed-wing design and flight time, WingtraOne makes it possible to complete large projects efficiently.
Accurate and Reliable Output
The WingraOne PPK has set the new benchmark for surveying grade accuracy of aerial imagery. It provides survey-grade accuracy without ground control points and digital surface model accuracy down to 1cm. By providing thousands of data points for one stockpile, drone surveys are far more accurate than surveying with total stations. They make it possible to reduce the deviation in stockpile volume calculations and to produce more accurate financial statements and regulatory checks.
WingtraPilot
WingtraPilot is the software that customers use to control the drone. It provides:
Area/Corridor Mapping
KML Import
Terrain Following
Safety Checklist
Battery Swap and Resume
Multi-Flight Geotagging
Fully Autonomous Missions
In-App Flight Controls
WingtraPilot offers the ability to georeferenced images of multiple flights at the end of the day to minimise idle time on site. The results are compatible with all major stitching and analysis tools.
For more information on how to go about purchasing a WingtraOne or have any questions on the model, please contact Wingtra directly.
Coverdrone & Wingtra Working Together
Coverdrone offer bespoke insurance protection to Wingtra drone operators, providing them with complete peace of mind, as our commercial policy is compliant with EU Regulation EC785/2004.
Our specialist drone insurance includes fantastic features such as:
Flexible Periods of Cover
Aviation Liability
Full Cover Whilst In Transit & Operation
New For Old Cover
Worldwide Cover
Get in touch with us today to discuss your options!