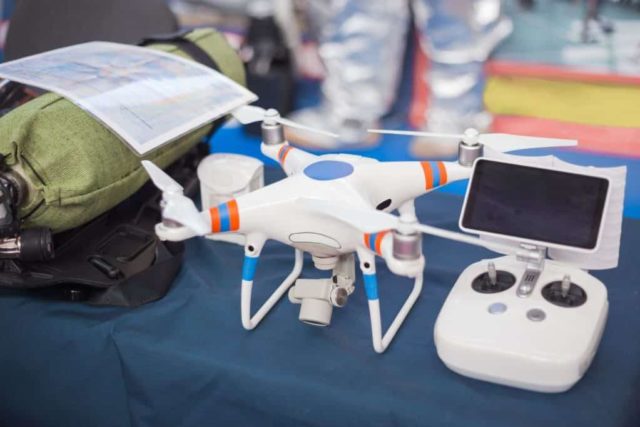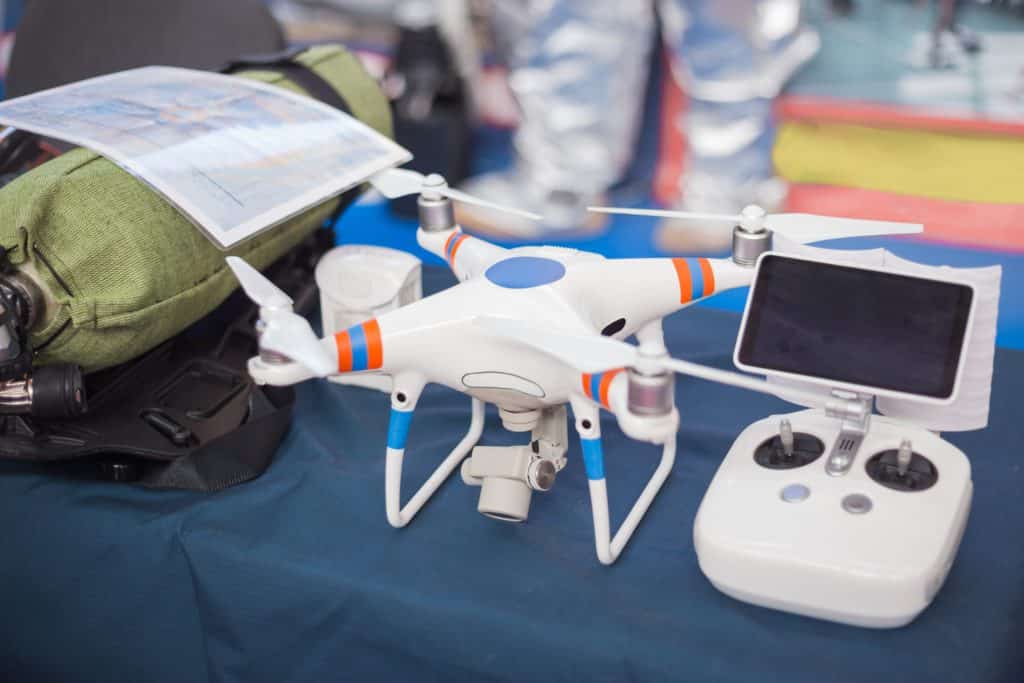 Technology is consistently developing and improving the way in which we live our lives. However, it has become increasingly apparent that drones are becoming key in changing the world as we know it. More and more people are beginning to understand the true potential of this incredible form of technology. Below we have listed five ways in which drones are being utilised to improve our lives:
Weather Monitoring – Hurricane Hunting
Within America, hurricanes and storms are unfortunately a frequent occurrence. There are currently two types of hurricane hunters: The Air Force WC-130 planes that fly through the storm at lower levels and flights that conducted by the National Oceanic and Atmospheric Administration (NOAA) scientists and pilots, which usually take place at higher altitudes. The NOAA are now using drones which are greatly improving the forecast. Specifically, scientists want to measure data at the lowest levels of a storm. There are tough to get because a plane cannot fly this low, especially where the winds could be extremely strong – this is where the drones come in handy.
Drones not only explore and collect data from lower levels, at about 3,000 feet, but they can also do this for several hours longer, much longer than a hurricane hunter plane. The point of using drones is for scientists to learn more about an area that has not been explored in storms, enhance the data to improve decision-making and improve intensity forecasts. It is important to point out that these drones could improve forecast track models, and these types of data collection have a better chance to improve the intensity forecast.
SAR Missions
From stranded hikers, lost skiers and missing children, people (and animals) go missing with depressing regularity. Drones equipped with cameras and facial recognition software are helping experts find individuals a lot faster. Drones offer faster coverage of the search terrain and, with the ability of carrying different devices such as heat sensors, experts have the ability to spot bodies from above.
Not only is this type of SAR mission time friendly, but it also lowers the cost. SAR missions can be extremely expensive, requiring special off-road vehicles and a great number of people in some cases. Cheshire Police, for example, announced earlier this week that they will be utilising a Matrice 300RTK drone in order to assist with searches for missing and wanted people, along with many other tasks. Cheshire Police & Crime Commission, David Keane commented:
"Police currently use the National Air Support Service for all its aerial requirements such as search and photography. Although manned aircraft will always be required for some operational activities, there are opportunities such as when aerial photography alone is required that drones are more suitable, quicker to deploy and more cost effective. The drone will bring huge benefits to frontline policing in Cheshire, and I am really pleased that the force is now in a position to start using the drones on a day-to-day basis to help keep the public of Cheshire safe."
Wildlife Preservation
Anti-poaching drones are making a big impact in the saving of rhinos, elephants, tigers, gorillas, and other critically endangered species. Drones with anti-poaching technology are assisting Park Rangers across the globe and especially in Africa and Asia. Drones are relatively cheap, can cover hundreds and even thousands of acres in a short space of time and can stream back live video transmission. Using infrared and thermal imaging, drones can also be used under the cover of darkness which is the favourite time of criminal poachers.
Together with poaching, the deforestation and the destruction of rainforest and grasslands also cause species to become endangered. Fixed wing drones cover large land mass and are playing a big part in the reduction of illegal destruction of habits in nature reserves and parks. Along with anti-poaching activities, drones can fulfil all the following conservation tasks:
Animal/Flock Counting
Camera Trap Image Retrieval
Vessel Monitoring
Animal Tracking
Migration Tracking
Perimeter Assessment
Habitat Management
Anti-Poaching Activities
Nest Surveys
Species Identification
Drones with surveillance anti-poaching technology work with local rangers and communities to collect and analyse data to determine threat areas and to organise drone flight plans. Rangers are pre-positioned where they can be deployed quickly within the threatened areas.
Limiting Flood Impact
One in six properties in the UK are located in areas with a 'significant' risk of flooding. Threats from floods are increasing year on year and since 1910 records for heavy rainfall have been broken 17 times according to the Met Office, nine times since 2000. Drones have huge potential for both helping with planning flood defences and supporting emergency services in their response to flood incidents – improving targeting of interventions, levels of safety and saving lives.
Dr Monica Rivas Casado, Cranfield University, led work on technologies that can maximise the value of drones for environmental monitoring and help influence public attitudes towards the roles of drones. She comments:
"The major flooding in the north of England in the winter of 2015 was a clear demonstration of the practical value of drones for social good. In the midst of the chaos it was possible to identify with high accuracy the flood damage using UAV flights," she said. "The immediacy of drones means they can be deployed quickly for an initial survey reconnaissance – and in remote and hard-to-reach locations. In general, health and safety risks are cut to the minimum as the UAV is operated and imagery collected from a safe location (subject to the adequate CAA license)."
"Drones can be the basis of better estimates of the extent and damage caused by floods. Unlike other options, such as satellite imaging, they can be inexpensively and flexibly deployed when they are needed. Their ability to scout areas reduces distortion caused by building shadows or atmospheric conditions like cloud or pollution which can look like flood areas to satellites. 'Old' or confused evidence only opens up opportunities for disputes and inaccurate insurance claims. The data will enable accurate validation of claims based on real-time evidence from the event itself."
Agriculture
The use of drones in farming fields is going to save a lot of money and time due to their speed. Farmers are already using these devices to check damages to their plants after a storm, to see if every plant has enough water, and can now easily check the progress of their crops. All this is possible due to the bird eye perspective of a drone's video stream, which gives the perfect picture of numerous crop related data. This allows farmers to act fast and minimise the damage done to their crops.
Additionally, some agriculture drones are equipped with numerous spraying systems which spray pesticides or fertiliser. Not to mention that drones can access some very inadequate places easily and save the farmer a lot of time. Read our earlier blog post for a full case study based on agricultural drones.
Coverdrone Supporting The Commercial Drone Industry
We are continuously ready to support any form of commercial drone operation which is improving society, such as emergency service operations and agricultural tasks, with our hugely beneficial commercial policy. If you would like to discuss a commercial drone insurance quote with us today, please do not hesitate to get in touch with a member of our team.