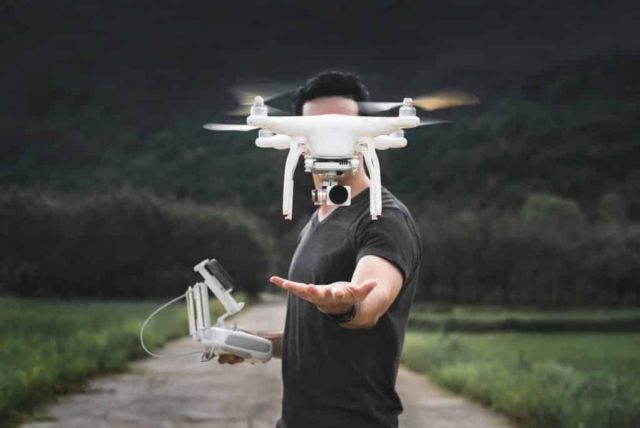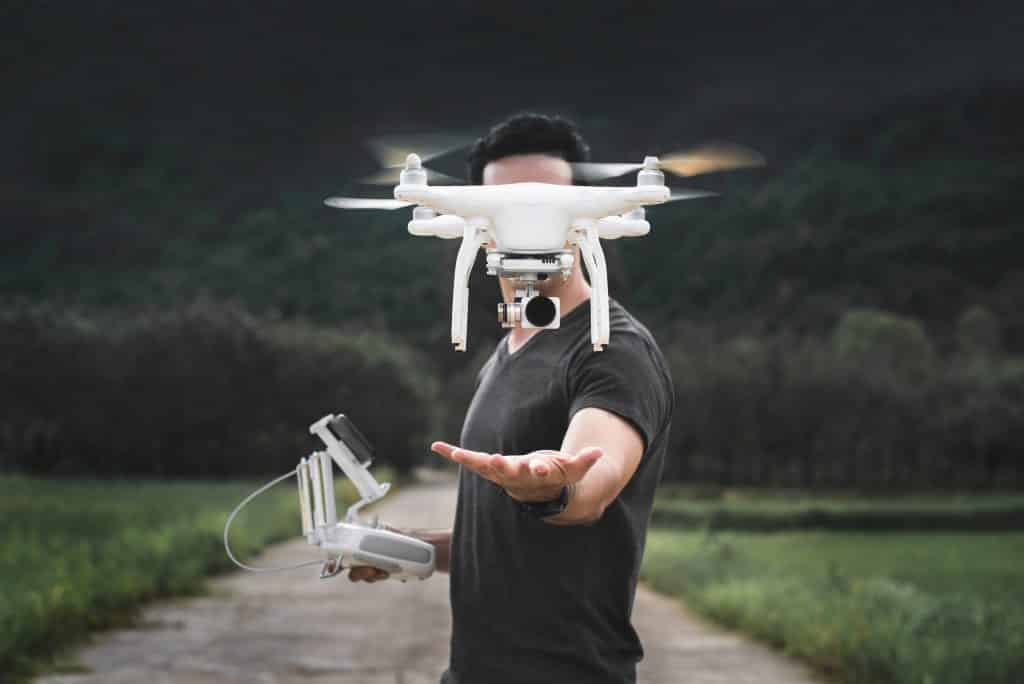 There is no doubt to say that drones are one of the most wonderful advancements of technology. It has never been so accessible to capture imagery of some of natures most beautiful (and sometimes hard to reach) places. However, flying a drone in itself can be a challenging task, let alone trying to capture a great shot at the same time. The drone photography trend has seen fast growth, and drones are becoming better and better at what they do. But with so many factors to consider – whether you're just planning to get into drone photography or already own one – getting started can be a challenge. That is why Coverdrone have put together some top tips and techniques that we have learnt from our clients to help you along your journey.
How Does A Drone Work?
It is important to begin with the basics as before you buy your first drone and use it to snap away, you need to know how to actually use it. As an expensive investment, starting slow will keep you and others safe but it will also prevent you from damaging it straight away. A drone is simply an aircraft – relatively small – piloted either autonomously by onboard computers or by a remote control on the ground.  Specifications vary between different drone manufacturers, although there are some common factors to be aware of:
GPS – Drones have remote control helicopters as ancestors, although they can't really navigate, hover or fly without someone/something 'telling' them via demands. Drone's on the other hand can due to something known as 'autonomy' which helps them hold positions based on a GPS, as well as stabilise their own. Many drones sport the same GPS technology that comes with smartphones and laptops. It determines the exact position of the drone and this information is fed to your controller so that you know exactly where your drone is.
Multiple propellers – Drones tend to have multiple propellers which enable them to carry heavy loads which helps greatly in terms of photography. Having more than one propeller also means that the drone won't fall to the ground if one single motor gets damaged.
Battery – What makes a drone come to life when you need it? A power source made of one battery that's very easy to remove that can typically last an estimated 12 minutes. However, many owners would like a longer time spent with their drone, manufactures have begun to sell drones with extra batteries. As a result of this, usually you can use your drone for about 25 – 30 minutes. You can go for a model that packs more power, yet be prepared to own a heavier machine than usual.
Controller – Another essential element of a drone is a controller as it needs something to make navigation, launching and, of course, landing possible. Controllers can come in all shapes and sizes. Tablets, smartphones and gamepads are just a few examples of what the controller can look and feel like. Radio waves are use by the controller to establish communication with the drone. Wi-Fi communication is also possible, and this uses the same amount of radio waves.
Choose A Drone Based On Your Needs and Skills
Now you understand the basic features of a drone, there are still a number of other aspects to consider when you're actually purchasing one yourself. One of the most important things to consider is how well you can fly a drone. If you are a beginner, a sturdier, lighter and cheaper drone would probably be your best option. However, if you are experienced a heavier and advanced drone with a number of features would be more suitable. Look for a drone that matches your skill set.
Another consideration is what your drone can actually do. For instance, some drones can only be flown indoors, some can fly further than others or some are better equipped in terms of lighting to enable night shooting. Once you have decided what you want to do with your drone, check out the features you are choosing from and then choose one that satisfies your needs.
Be Familiar With All Local Drone Regulations and Laws
Because of the growth of the drone industry, there has been a lot of development in terms of legality of where, how and who can pilot one. Many countries have laws regulating or prohibiting the use of drones in certain areas, especially in the vicinity of airports. Knowing where you're legally allowed to operate your drone can help you avoid a hefty fine or prosecution, or in extreme cases your drone being shot out of the sky. Furthermore, drone registration can vary for every country. We suggest that you take the time to check the legality of drones (which you can do easily online) before you launch your drone.
Drone Training
It is dependent upon the country, however the majority of countries require drone operators to conduct specific aviation training to fly proficiently and professionally. Currently, in the UK, there is no official legislation or requirements for those with small drones and who are using them for hobbies to have any official drone licence. However, if you are intending to use a drone for commercial purposes it is a regulatory requirement to obtain CAA permissions and therefore beneficial to undertake UAV training and gain certification at a ground school. A number of UK Training Centres with NQE status' are listed on the Coverdrone Industry Links page.
Although a training centre will assist you in obtaining your CAA permissions, a training programme may not be offered prior to your test. Before this, ensure that you invest in a proper and coherent training programme, do not attempt to develop your understanding by yourself.
Drone pilot training is not just important when you are starting out; ongoing training is essential, especially for commercial pilots. It will keep your knowledge growing and ensures that you can handle any scenario you encounter out in the field.
Prepare A Pre-Flight Checklist
Now you know how your drone operates and where you can/cannot fly it, you'd think it was finally time to get set and go, but before you do that, we advise that you create a pre-flight checklist. This will not only ensure that you have everything that you need before you fly, it also establishes that you, your drone and everybody around you will be safe. It will confirm that you bring all of your equipment to your flight, fully charged and ready to go. Ask yourself a series of relevant, important questions prior to your flight to make the operation as smooth and as stress free as possible.
Learn Drone Photography Techniques
There is an art to panning across beautiful scenery, which can only be learnt with time and testing. There is no point travelling to an amazing location and getting your camera into the sky to have an unclear photo.
Don't forget the 'rules': Sometimes it's easy to forget the basics of photography when you're flying, but they all still apply to the world of drones. If you're not familiar with beginner techniques such as the rule of thirds and leading lines, then get back to basics and study up.
Look for symmetry and patterns: Whilst you're soaring high, keep on the lookout for interesting scenes of colours, shapes and repetition.
Keep it simple: Just like ground level photography, simple compositions can result in incredible shots that celebrate the subject.
Celebrate light: The right light can be a huge advantage for drone photographers – shooting at particular times during the day can create long shadows and striking patterns.
There are so many techniques to discover and conquer. Never stop learning.
Team Up With Fellow Drone Operators or Photographers
One final tip to conclude on is that, if possible, team up with somebody else when conducting photography projects. Having a buddy can help the shoot run slightly smoother – one person could fly the drone whilst the other could focus on getting the greatest shot possible. It is also always good to have a second persons opinion and have somebody to bounce ideas off.
Drone photography experts know that the commodities of time and experience are necessary to master this craft. You will need a lot of patience, but the secret is to never give up and don't be afraid to try something new – but all within the law of course! Coverdrone hope that this beginners guide has provided you with some insight and ideas on how to crack the art of drone photography. Do you have any insider tips that have helped you become a better drone photographer? If so, we'd love to hear from you!