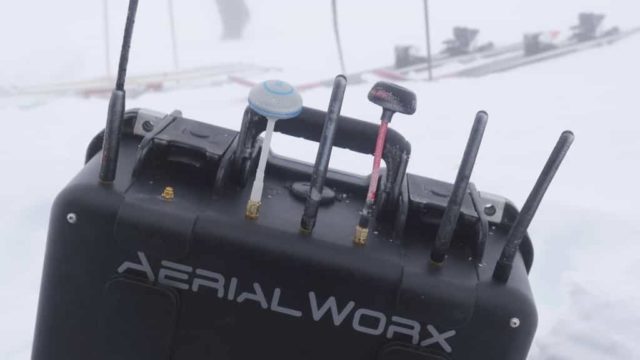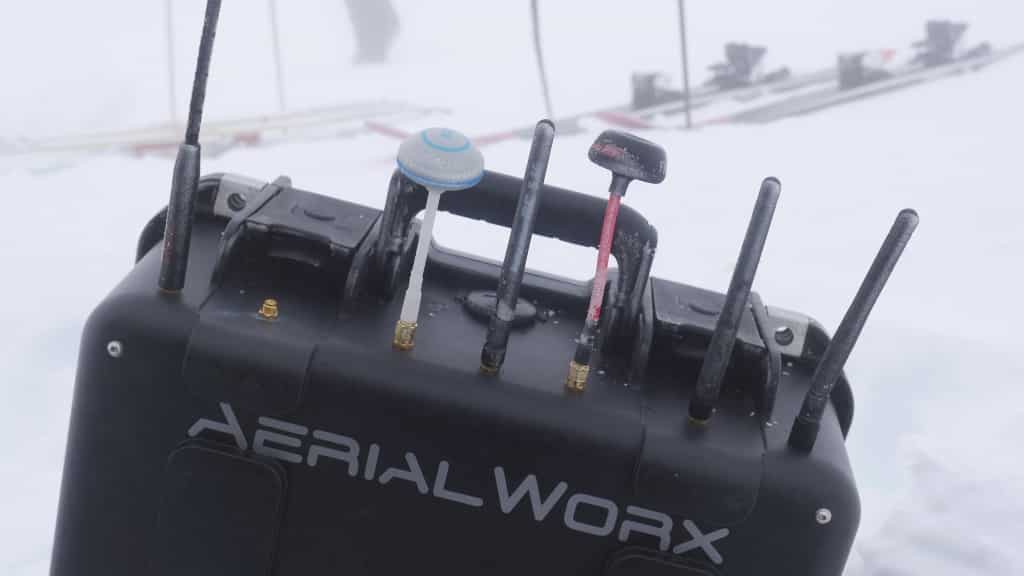 Coverdrone recently took the time to speak to commercial drone operators Pete and Stef from Aerialworx, to discuss all things drone related!
How Did Aerialworx Get Into The Drone Industry?
At the time our company Aerialworx was relatively new on the market having only recently received our CAA Permission for Aerial Work. We fell into it rather by accident, or maybe just a stroke of good luck, we got a chance phone call from a TV company who'd been let down by another AP company. With everything set to roll the unfortunate AP company's drone just wouldn't fly. With the TV company left in limbo by the impending crisis, the film crew quite literally searched through Google for an alternative local AP company and Aerialworx came top of the list. For us it was a last minute scramble, a quick check with air traffic and next thing we knew we were on the top of a mountain getting amazing shots with a very content director. It was a fantastic break, a steep learning curve but a brilliant opportunity to show off our skills.
Realising the vast potential available for stunning filming opportunities on our very own doorstep we enlisted the services of a local outward bound centre to increase our portfolio and hone our skills. This took us way off the beaten track to film rock climbing, hill walking, mountain biking and kayaking. None of which could be accomplished from the comfort of a deck chair in the carpark. Nothing was easy, weather, location and terrain, each introduced their own individual challenges. There were long hikes, steep climbs and long flights over deep water accompanied by long exhausting days and even longer tiring nights spent in the company of a soldering iron and hair drier. But the knowledge gained from our efforts was invaluable.
From our earlier encounter with the TV film crew we were again commissioned to film a high  profile, prime time TV series due to be aired this summer. It would be arrogant to say it went  without a hitch. Even though we we're well prepared and practiced in the art of filming in the mountains mother nature had a few more ace cards up her sleeve.
We disciplined ourselves to use only meticulous engineering practices in the construction and maintenance of our equipment. This gave us the confidence to fly long distances over deep turbulent water with confidence that our drone wouldn't end up in the drink as a plaything in Davey Jones' locker. On top of Snowdon we encountered hot, dry conditions, with an unseasonal heatwave in the middle of September. With each of us carrying 20Kg of filming equipment high up on the mountain all day dehydration was the hidden trap. The decision not to reduce weight by reducing the amount of water carried was a temptation we thankfully avoided. Without sufficient water the best equipment in the world would have been useless without a functioning pilot! The sudden torrential rain in the Peak District which saw a months' worth of rainfall in 24 hrs. The result saw us once again, despite all attempts to keep our equipment dry, re-acquainted with our old friend the soldering iron and hair drier until late in the evening to prepare for the next days shoot. Determined not to repeat that exercise we invested heavily in making our equipment robust and weatherproof which proved invaluable, especially when sat on an exposed mountain waiting for an elusive weather window to appear. On Ben Nevis, the highest mountain in the UK at over 4,400ft, the deep freeze of winter was memorable in many ways. Sat on an island in the clouds in all its astounding beauty was breath taking, but when the mist rolled over and the wind chill dropped the mercury to -30c was saw the beauty and the beast. In these temperatures batteries can be consumed in a blink of an eye but we had planned ahead and developed a method of maintaining the batteries at an ambient temperature to overcome the problem. As a result the temperature had only minimal effect to our flying capability. One valuable lesson learned so far is "Every day is a school day". We have come a long way since our first tentative flight on a film set and we are still learning something new every time the camera rolls.
How Do Aerialworx Ensure Sustainability Within The Drone Industry?
There have been many areas that have led to the success of Aerialworx, accomplished engineering has kept us in the air, excellent flying skills has got us in the right place and  well-practiced photography skills have captured the film footage we wanted. In the background there has always been the comfort to know that Coverdrone insurance was there if anything went wrong. As small company it has been vital to know that despite the risks, if we were ever unfortunate enough to lose a drone, Coverdrone insurance would have been there to support us. We were acutely aware that without a drone we had no income so their willingness to replace our equipment in the event of an incident was a comforting thought. The Coverdrone team have been helpful and supportive in everything we have done and we look forward to a healthy long term relationship with them.
A huge thanks to Pete and Stef from Aerialworx for the guest blog post giving us a real insight into their business. Follow Aerialworx via their Twitter account @aerialworx