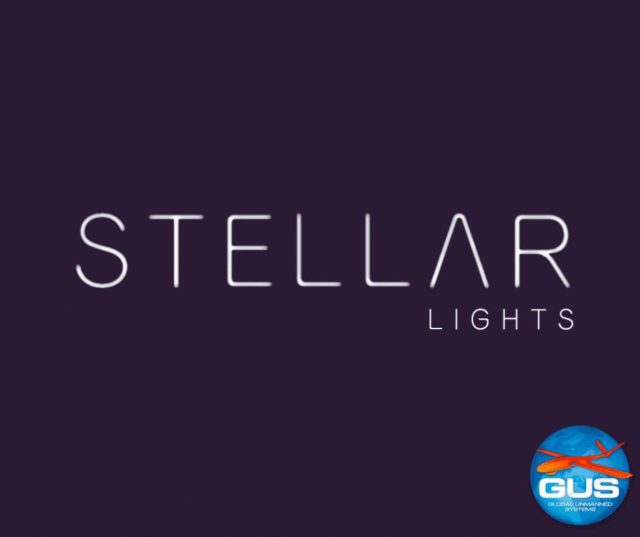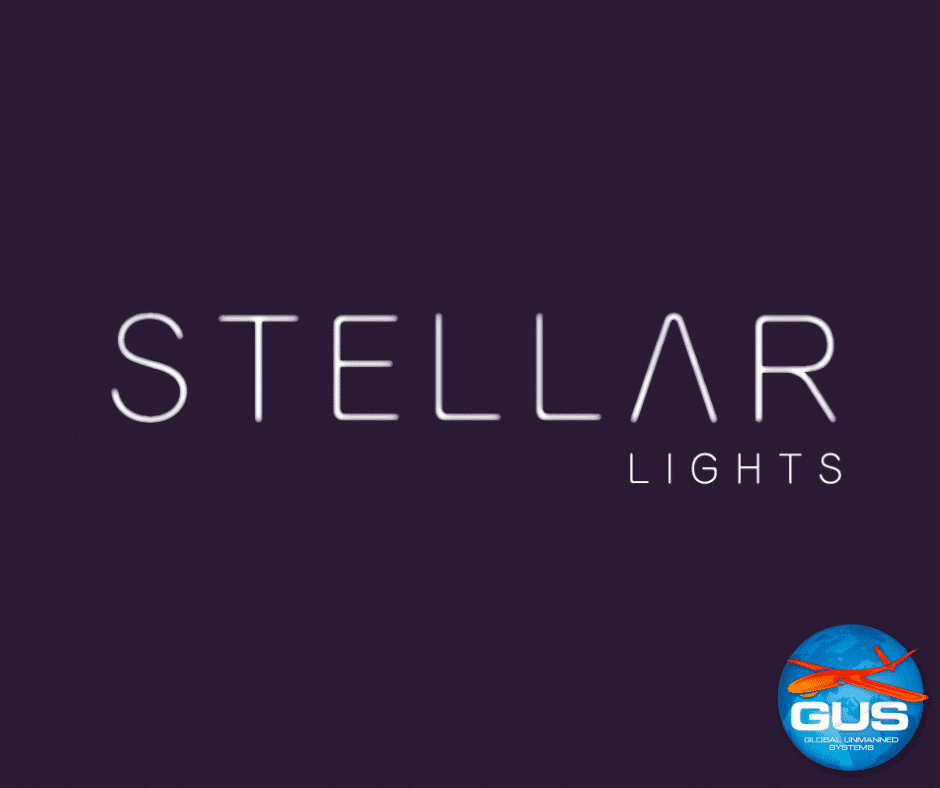 It is an exciting time for the entertainment industry as we see a steadily increasing number of drone shows making their debut across the world. It's something relatively new, innovative, creative and exciting!
Even though drone light shows can be seen as entertainment, they are an extremely clever way to market a business or an event, for example. If we reflect back to the summer of 2021, the gigantic globe created by drones lighting the sky in the Tokyo 2020 Olympics opening ceremony was a great way to market their message of inclusivity and the world coming together as one.
This week, Coverdrone spoke to one of our clients, Rob Lednor, the co-founder of Global Unmanned Systems (GUS) about the company and their branching into the increasingly popular world of drone light shows.
Global Unmanned Systems is a drone services and training consultancy based in Perth, Western Australia. It was co-founded by Rob Lednor and was set up in 2012.
GUS uses drones and emerging technologies for remote sensing to acquire, process, analyse and visualise data. They use an integrated approach to mapping and modelling which provides efficiencies and cost savings for their clients.
Global Unmanned Systems is also a Civil Aviation Safety Authority (CASA) approved drone training provider, offering individual and group training. GUS work with clients to build their organisational capabilities by providing bespoke training packages to their staff.
"Entertainment reimagined"
Most recently, Rob launched Stellar Lights, a drone light show business alongside GUS. They made their debut by landing 160 drones on a bridge for Fremantle Biennale, a Western Australian Contemporary Arts Festival.
Rob said: "Fremantle Biennale's creative team had a vision to produce a drone light show as part of their Crossing 21 festival to be held in November 2021.
"The festival organisers were searching for a local capability for drone light displays. GUS was recommended to them as one of Western Australia's most experiences drone service operators and a specialist in facilitating complex operations.
"At the time, GUS didn't offer drone light shows but the team was very interested in investigating the opportunity to bring this exciting new technology to Australia!".
It was not an easy journey to launch Stellar Lights. Most of the past year the team at Global Unmanned Systems conducted feasibility studies and explored various drones and software. The recent Covid-19 pandemic presented many challenges including closed international boarders which prevented visits to potential vendors during the decision-making process of the relatively large financial acquisition.
"In the middle of 2021, GUS launched its new light show division; Stellar Lights. It operates one of the largest light show drone fleets in the Southern Hemisphere and is ready to launch events all over Australia".
Why did Global Unmanned Systems decide to launch drone light shows?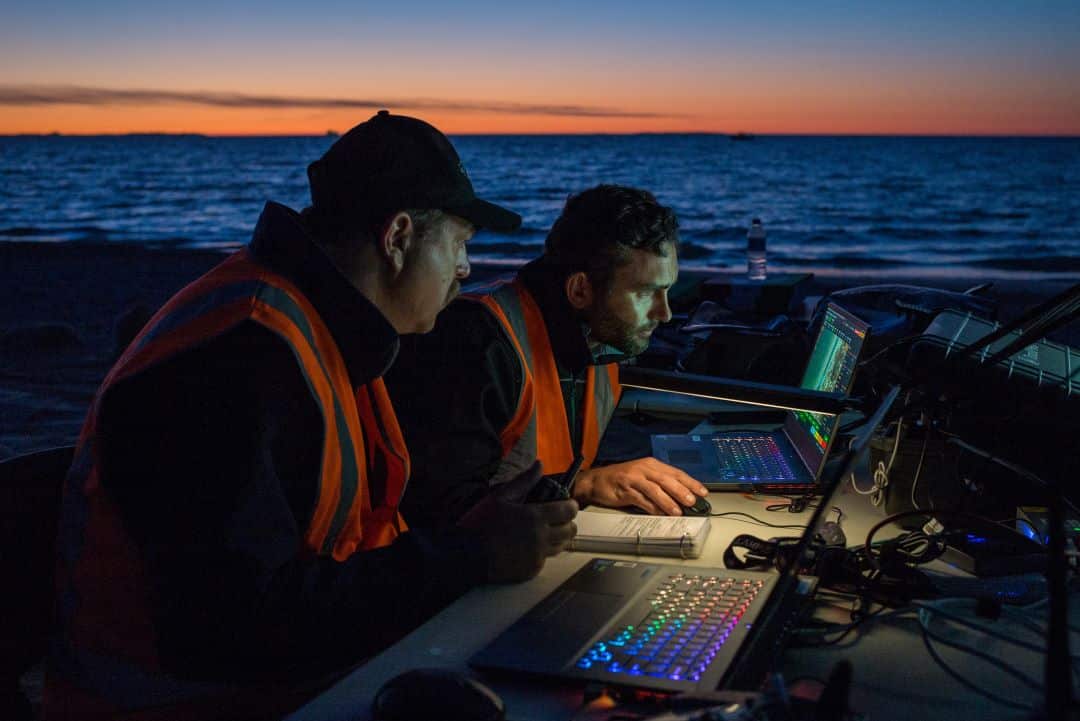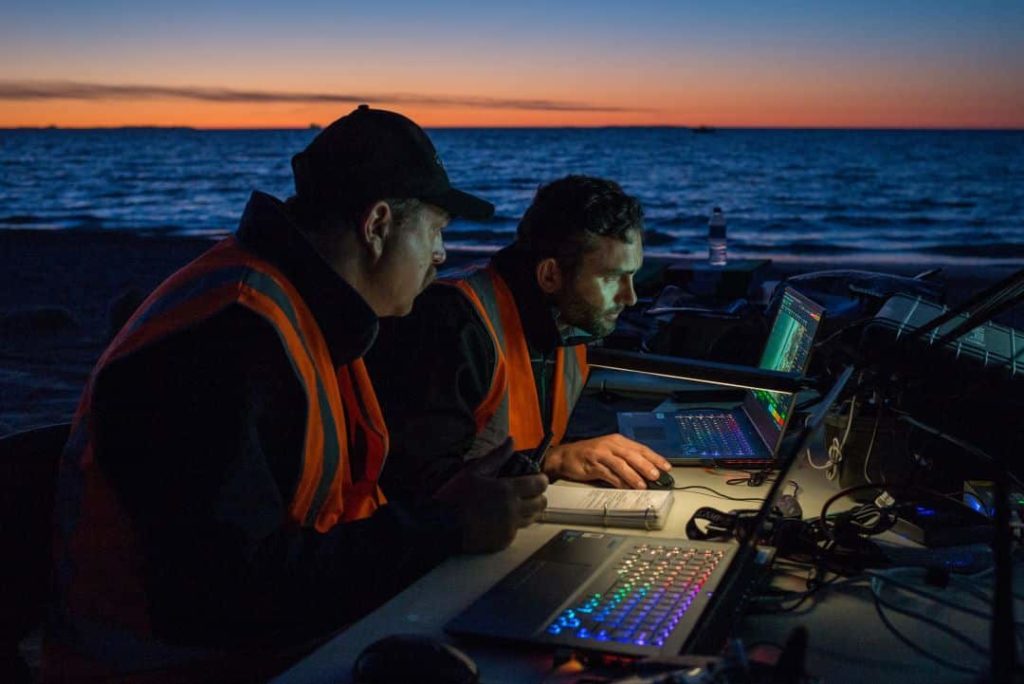 After spending over a decade in drone operational experience, Global Unmanned Systems felt well-equipped to expand their capability to include light shows. They recognised how popular drone light shows were becoming overseas and saw an opportunity for a local operation in Australia.
As many of you may be aware, there are many areas within Australia that are prone to bushfires. Due to this, fireworks have become increasingly unpopular and under scrutiny because of their fire risk, lack of sustainability and impact on local wildlife.
Rob explained why drone light shows are unique, he said: "Drone light shows offer a new medium of immersive entertainment. We are excited to be using this cutting-edge technology for unique storytelling in imaginative new ways."
He further expanded upon the importance of safety when conducting the drone light shows. Rob said: "Our impeccable safety record and longstanding relationship with the Civil Aviation Safety Authority was essential to obtaining the necessary approvals to operate our first shows."
We delved deeper to find out about Stellar Lights first drone light show debut and its result. Rob took great pride in sharing this monumental moment for Stellar Lights.
Rob said: "Stellar Lights first drone light show was held in November as part of Fremantle Biennale festival (as mentioned earlier). It was performed and staged between two bridges on the Swan River in Fremantle, Western Australia.
"The show, entitled "Moombaki", featured 160 drones choreographed together with an emotive soundtrack of narration and song. "Moombaki" means 'where the river meets the sky' in the local Aboriginal language of Whadjuk Noongar."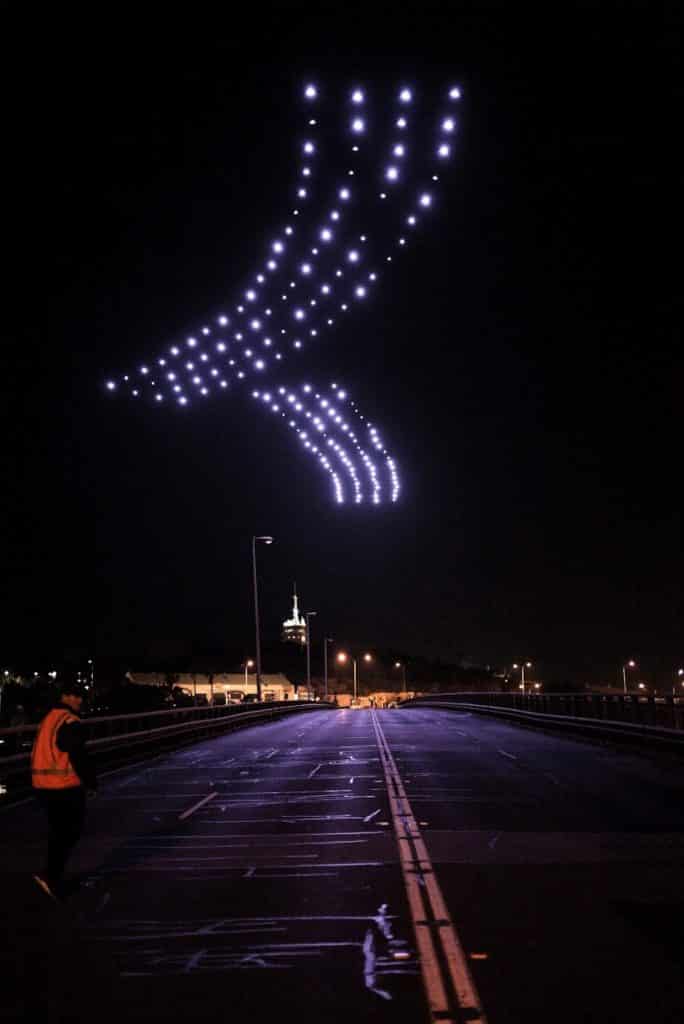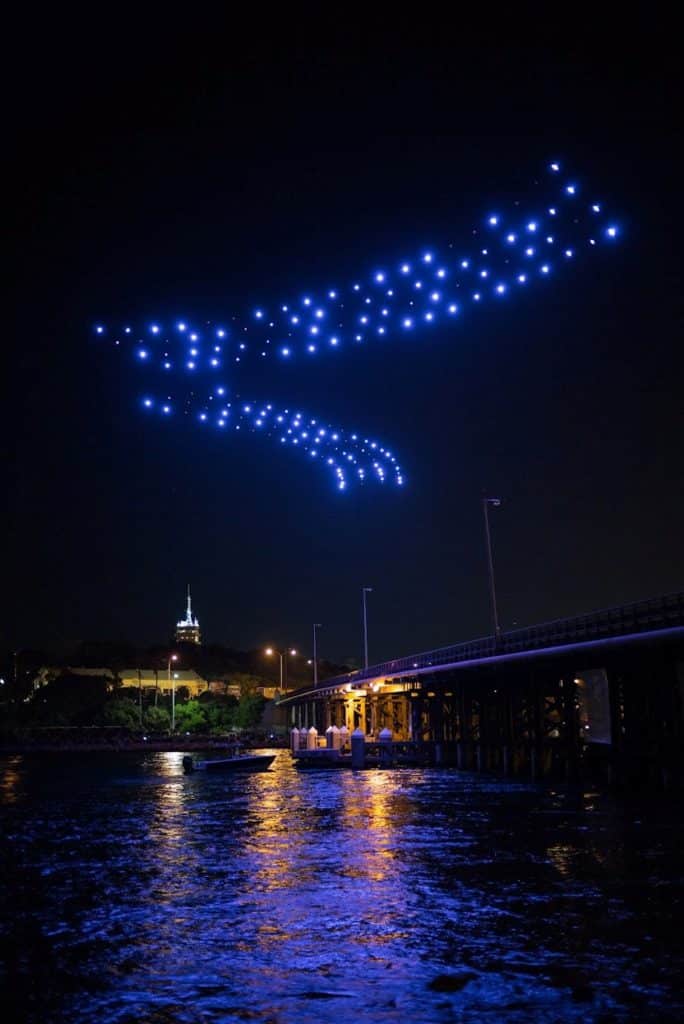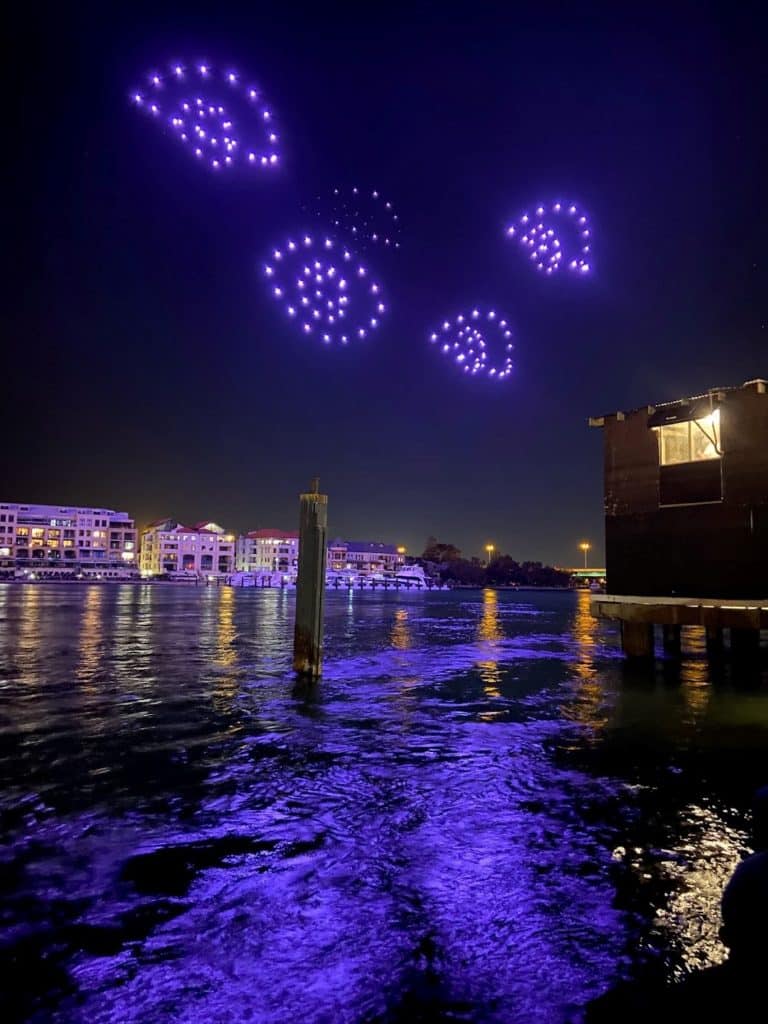 Rob further explained where the root of inspiration and dedication came for the Moombaki performance.
He said: "Aboriginal people have been living in Western Australia for at least 60,000 years. Generation after generation, tales are told and passed down of ancestors' deep connections to their surrounding landscapes.
"Moombaki recreates Dreamtime stories of the indigenous Whadjuk Nyoongar people.  It was designed by talented, local artist Ilona McGuire in consultation with respected local Aboriginal elders.
It is estimated that at an audience of more than 40,000 people experienced this free event. "Moombaki" was staged over eight nights at three different locations.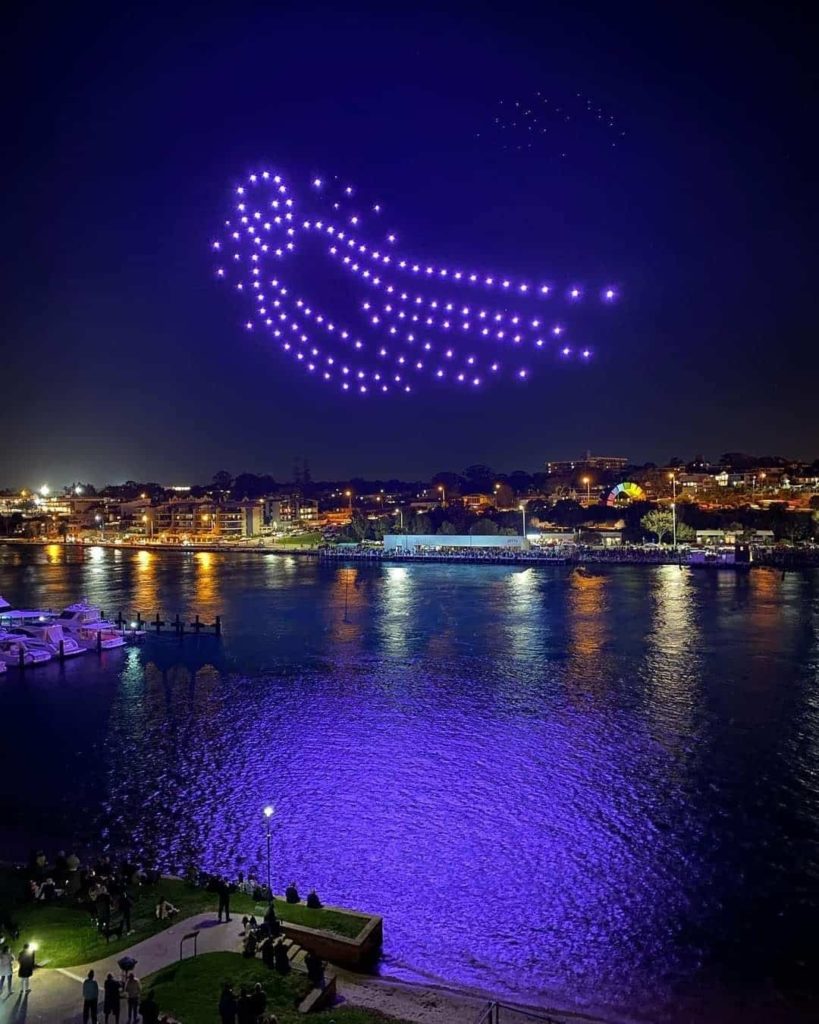 We asked Rob what people love most about drone light shows!
"We believe it's the immersive nature and the shared experience of a drone light show that people love. Drone light shows get people into the outdoors and are a unique form of entertainment that can be enjoyed together with friends and family.
"Each little pixel of light dances in the overall animation, floating and delicately transitioning between shapes. It's visually spectacular. And when the light show is choreographed together with an emotive soundtrack, the entire sensory experience is captivating."
The future of Stellar Lights...
Rob concluded his conversation with Coverdrone by revealing what is in store for the future at Stellar Lights.
He said: "After the success of our first shows, we are now taking bookings for 2022. We are receiving a lot of enquiries from around Australia.
"It's looking like 2022 and beyond will be very busy for Stellar Lights as we already have bookings for various upcoming events and festivals in early 2022!
"Together with Fremantle Biennale, Stellar Lights is planning to take "Moombaki" to regional areas of Western Australia to allow a greater audience to experience this incredible event."
Contact Coverdrone today!
It is an exciting time for drone light shows and we are sure to see an increase of them within the foreseeable future! If you are a drone operator involved with drone light shows and have any queries regarding specialist drone insurance for your operation, please do not hesitate to get in touch with a member of our team today! Email: euoffice@coverdrone.com.