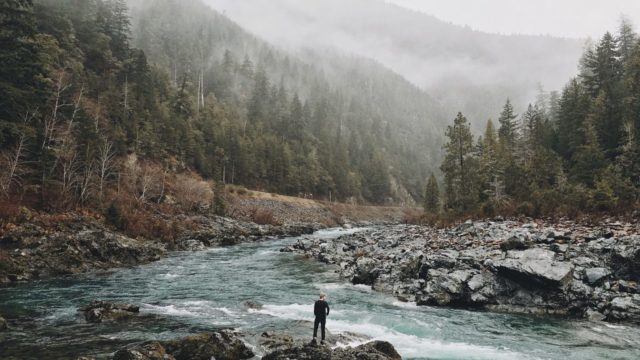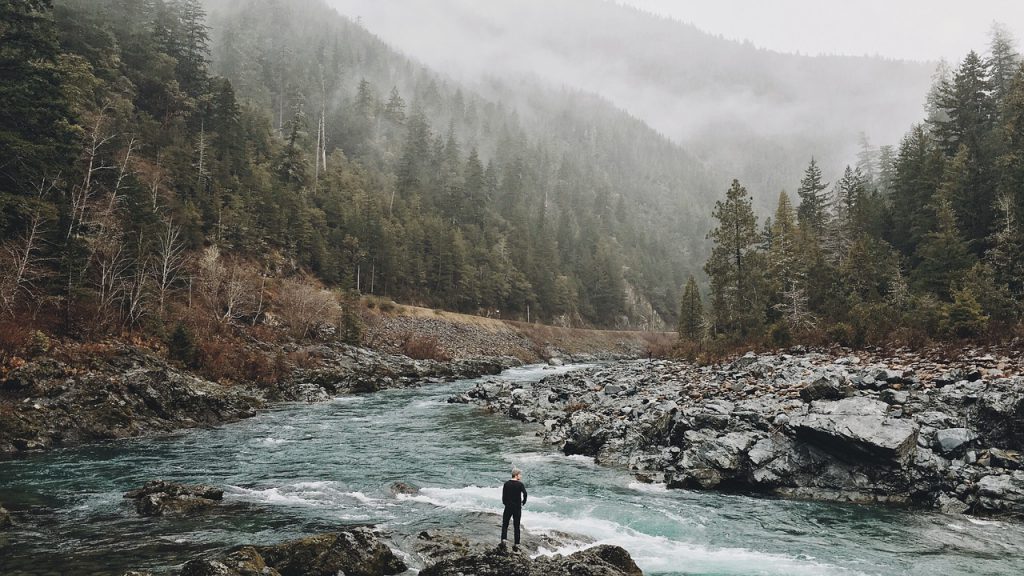 Surveillance photography can offer clients a range of covert services, but there's no hiding place when you provide outstanding footage for Channel 4's Hunted programme. Coverdrone chats to commercial drone operator Jason Woodcock from UAS Flight Ops…
With a Royal Military Police background (six years in Germany), surveillance photography came naturally to Jason. However, after a career in the forces he worked hard to make his recruitment business flourish. But photography was always a passion, and when the time to sell the firm was right it meant getting behind the lens became a full-time concern.
There was no messing about. With his full UAV licence secured, UAS Flight Ops sponsored the first UK Drone Show at the NEC in 2015. The company's profile was raised and a steady stream of enquires kept the growing team busy.
Capturing the right image was always a priority – no matter who or what the target was. As an accomplished, qualified pilot and PfCO holder (Permission for Commercial Operations) Jason's background in the Royal Military Police was always going to be an asset. Within three years, a fledgling business has become a drone industry force.
Building a Drone Business
Any business needs to build a client base, and for commercial drone flyers it's no different. Sometimes, it's impossible to specialise too early. Work will come in all shapes and forms.
Jason said: "One of our newest drones was used to assist fire investigators in assessing the structural damage caused by a fire, before allowing officers to enter the building.
"It was indoors, under a burnt-out roof structure – so that was an additional challenge. We helped the fire service look into potentially dangerous areas before crews were sent in. That's much safer, and often quicker than putting a team of firefighters through debris inch by inch.
"Thermal images are the key. We can send pictures back to a commanding officer who can make the important decisions about deploying the right team with the right equipment."
There has also been national sporting events, such as cross country, with drones covering hard-to-reach tracks where conventional film crews can't follow.
UAV Training and Saving Lives!
As a qualified instructor, Jason has also been able to train other operators to fly. With his military background, that has involved training RAF Police, Surrey and Sussex police and fire officers to utilise the power of UAVs.
The military police expertise and years of experience has been called upon across Europe. "Our Drones have been used to assist in search, rescue and training exercises throughout the UK, and as far afield as Switzerland in the snow and ice.
"Despite freezing temperatures, and inherent battery reduction, we were able to provide continuous coverage of the area through effective and well-planned battery management systems. Ultimately, that could mean the difference between life and death!"
Jason also enjoys giving back. For two weeks each year, he helps the environment. "Veterans 4 Wildlife is a great initiative. It's all about anti-poaching, stopping illegal hunting and killing of wildlife around the world.
"I have assisted conservation teams, monitoring humpback whales and their new-borns using the ability of the UAV to see below the surface. This has reduced the time spent locating these magnificent creatures.
"We will be returning to Cape Verde to help monitor and protect the turtles. Wonderful creatures, but they need help from destruction and extinction. Our surveillance and location work will contribute to their survival and gives them a chance."  
Dramatic TV Drones
The perfect combination happened for Jason and his team in mid-2015. On TV, Channel 4 launched the "Hunted" series. A group of civilians, who are known as "fugitives", go on the run for 28 days. They have to avoid detection and capture by a unit of former police and intelligence professionals.
The concept is exciting; with car and foot chases in most episodes as the "hunters" close in on their prey. Jason's team provided drone footage from the start. Their coverage gave an extra dimension to the filming and helped the surveillance team when the fugitives went off track hoping to avoid the other methods of tracking.
"We are about to start work on the 2018 series. We get called out as part of the hunter team, often to rural areas.
"We have an hour to deploy. Risk assessments are completed en route. It has to be that way, because the situation changes every time. We say no if it's dangerous or we know that we shouldn't be flying.
"It helps having a production crew around. We work together. We film in places that the camera team can't reach on foot.
"Helicopters are used, but it's easier with drones – and much cheaper!
"For the "Hunted" series, thermal imaging also crucial. We operate a 10-metre separation flying policy as all participants from both sides are given a full safety briefing before filming starts, but there are additional safety measures in place. The hardware has a parachute fitted, independent from the drone.
"Thankfully, it's never been used in anger. It's only been tested, but it's there if needed."  
How Are UAVs Most Useful?
Bright lights, high-tech cameras and plenty of action is one thing, but with so many ways to improve lives with drones, the core use of small aerial vehicles is unlikely to be on the small or big screen.
Roof inspections, building maintenance, damage assessment and turbine monitoring are sure to be ongoing tasks, where the flexibility of drones improves the speed and accuracy for tasks around site.
"I believe the real growth will be on the industrial side. Perimeter security is increasingly important for individuals, businesses and government organisations.
"Employing two or three staff, with motor vehicles and sometimes dogs, can become very costly. There are other issues, such as access to remote areas, weather conditions and the availability of security personnel.
"With drones, one operator can cover wide areas. Moving forward, there are many exciting possibilities. Artificial intelligence could mean that smaller drones will perform routine trips themselves, following pre-programmed routes and reporting on anything unusual.
"It's still an emerging industry, and the pace of change is phenomenal."  
To find out more about UAS Flight Ops visit www.uasflightops.com or email info@uasflightops.com
Coverdrone offers a range of flexible insurance products to individuals and commercial UAV operators, please get in touch for further information.