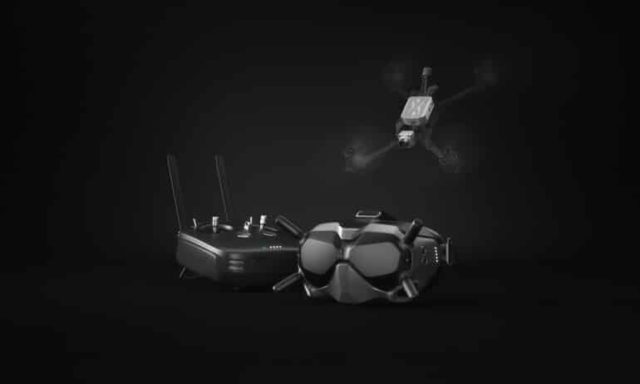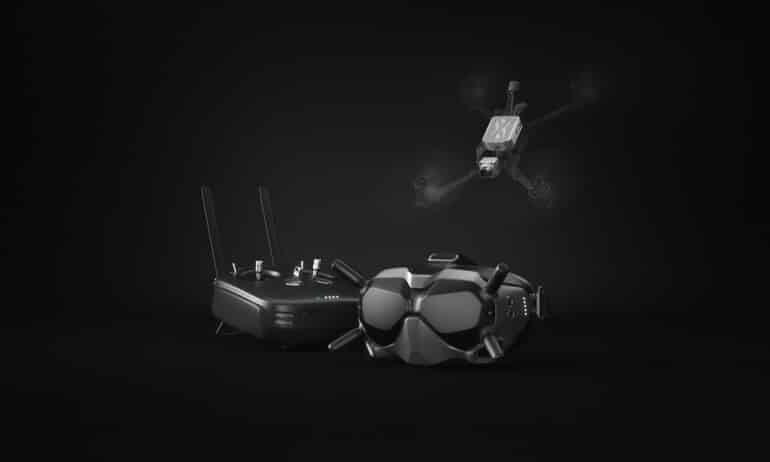 On 2nd March 2021, DJI launched an entirely new type of drone which has not been available up until this point. DJI FPV combines the first-person view and high-speed performance of racing drones, the cinematic camera sweep of traditional drones and the safety and transmission technology of DJI's consumer drones. There is also an optional single-handed motion controller which allows pilots to control the drone with just hand movements. The new FPV drone creates a new drone category which opens up new worlds of possibilities for content creators and drone fans, from beginners to experts.
The DJI FPV ecosystem includes the drone, goggles, a dedicated remote controller, a new motion controller option that steers the drone based on the movement of your hand. The drone features high-performance motors for incredible speeds, an intuitive user interface and the latest safety features for greater control. Recreational and commercial pilots can explore the skies with confidence due to the three different flight modes which have been designed for all skill levels and get pilots used to the system. The DJI FPV also includes advanced safety features such as a new Emergency Brake and Hover feature to help make flyer safer and less intimidating for new users.
DJI FPV For Every Skill Level
DJI FPV is the first integrated FPV drone that allows pilots from beginners to professionals to choose from multiple flight modes to match their skill set.
Normal (N) Mode
In N mode operation, DJI PFV operates similarly to other DJI drones as it hovers in place with the use of GPS and/or visual positional systems (VPS) on the bottom of the drone. The most approachable flight mode, N mode allows for obstacle detection sensors on the front to be activated to warn when obstacles are near and slow down. Pilots are tasked with moving the drone away from any detected obstacles.
Manual (M) Mode
Pilots are able to take full control over the drone with M mode which is designed for more experienced users. While in M mode, all sensors and hovering features are disabled.
Sport (S) Mode
S mode is a hybrid blend of M and N mode, which offers some of the dynamic movements capabilities that come with M mode along with some of the key safety features of N mode. It is the middle step between the three modes and developed to give pilots more room to explore their skills as they get accustomed to FPV flight.
Ferdinand Wolf, Creative Director of DJI Europe comments:
"DJI has been redefining what drones can do since our company began in 2006, and as we celebrate our 15-year anniversary this year, we honour that heritage of innovation by redefining what drone flight can be with DJI FPV. Right out of the box, DJI FPV combines the best available technology for a hybrid drone like no other. It can fly like a racer, hover like a traditional drone, accelerate like a homebuilt project and stop faster than any of them. DJI FPV lets the world experience the absolute thrill of immersive drone flight without being intimidated by the technology or spending hours building a system from scratch. We can't wait for the world to try it."
Coverdrone's Drone Insurance Policy
Both Coverdrone's commercial and recreational drone insurance policies will cover the new DJI FPV as long as pilots are flying within local rules and regulations. Both of our policies include fantastic features such as replacement on a new for old basis and accidental damage/loss cover. To obtain a quote, or for further information, please get in touch with a member of our team. News source: www.dji.com