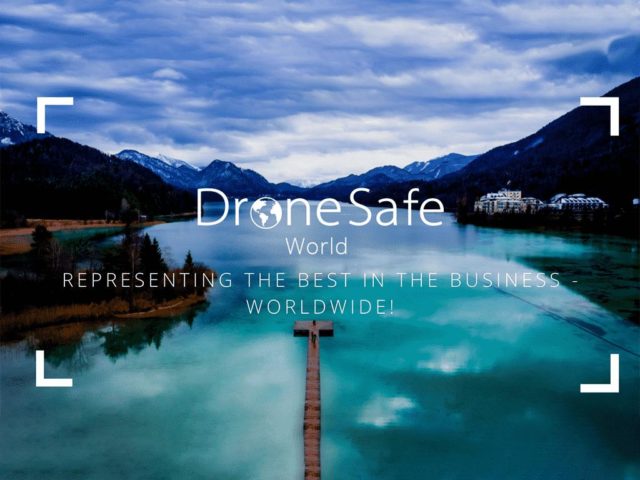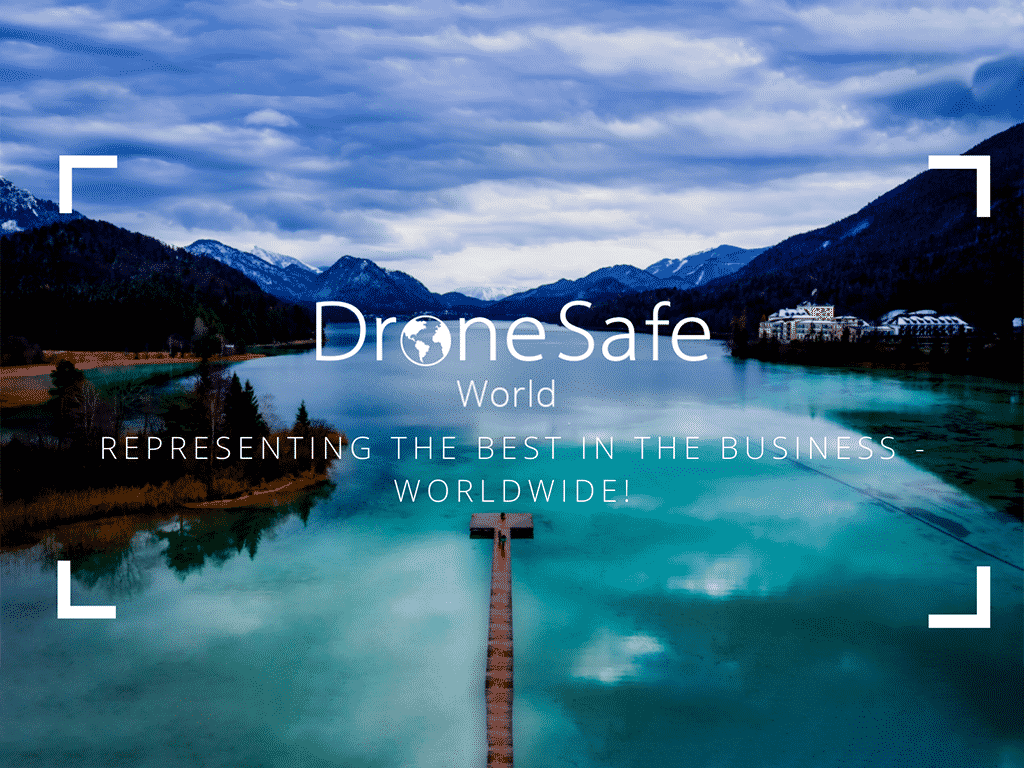 UK business Drone Safe Register (DSR) are embarking on their worldwide debut to offer quick and easy access to legal drone pilots across the world. Welcome their new addition, Drone Safe World! A brand new, global drone operator service for both professional pilots and clients. Drone Safe Register is the nation's largest network of professional drone operators within the UK. Their position within the drone industry enables Drone Safe World (DSW) to help to guide the drone industry into its next generation. Their expansion into individual countries including Spain, France and Italy mean that they are to continue helping to educate the public and businesses on a worldwide scale about the importance of using legal and qualified drone operators through their website.
Drone Safe World is a hub for commercial drone operators worldwide. Each operator is a member of Drone Safe in their respective countries. For example, a commercial drone operator in France would receive work through Drone Safe France but would also be viewable on Drone Safe World.

They represent the very best pilots in the industry – those who are safe, legal, and insured. Drone Safe World said: "Having a safe and secure network of reliable professionals means that we can maintain a supply of high-quality aerial data for clients who want the best possible results, whilst maintaining zero agency fees, saving our network thousands."
Drone Safe World describe their role within the drone industry as a 'professional bridge between clients and pilots'. 
Their unique 'Instant Quote' system as a result has seen 1000's of jobs for drone operations across their websites, with countless more coming either directly, or through their exclusive networking groups.
It is a true reflection of the ever-growing drone industry and the supply and demand for legally safe, experienced drone operators.
Over the last 5 years, Drone Safe Register has evolved enabling them to develop 'Not only the know-how, but the software and tools to provide operators with everything they need to succeed in this industry'.
Drone Safe World is the hub of all the websites and all work and services go through each individual worldwide website. This means that memberships, work and stock footage all go through the appropriate country respective website, not the Drone Safe World general website. Currently, they operate in: United Kingdom, France, Spain, Germany, Italy, Canada, USA and Australia.
Customized company profile with links to your website and social platforms
Significant SEO boost for your business
Receive unlimited quote requests via the Drone Safe World website
Access to transparent statistics of leads and views for your profile
White labelled job opportunities
Access to drone safe stock: receive 50% commission for life
Invite to join their highly professional closed network group
DSR partner discounts (coming soon)
Become a member in your own country
You can become a member of Drone Safe World at a 'competitive, generous price'. They offer the flexibility of a monthly membership, or yearly. The first 50 people that contact Drone Safe World (frank@dronesaferegister.org.uk) will receive 3 months FREE membership. This is applicable per country e.g. 50 Spanish operators. For more information visit Drone Safe World to locate your specific site.