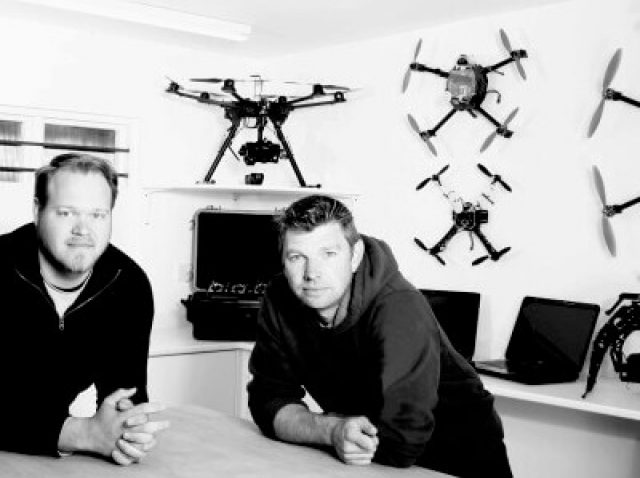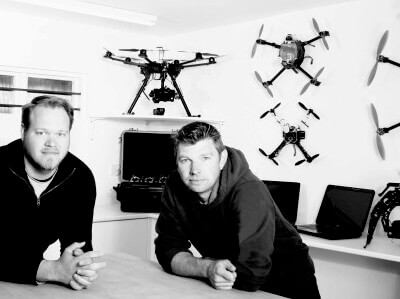 So, a day in the life of Spider Aerial Filming you ask?
Well, what more can we say to sum it up. Being one of the most prominent names in aerial filming, we're constantly out doing what we do best and loving the various opportunities that are thrown at us.
We've been lucky enough to work with the likes of ITV, Disney, Garden Productions, Sunset + Vine and much more. I and my camera operator, Mike Bishop, have been on a huge journey so far as Team Spider, and are very much looking forward to what the future holds for team spider.
—
How did you get started in aerial photography?
We started remote piloting 25 years ago with fixed-wing drones and helicopters.  4 years ago advancing Gimbal technology allowed a commercial proposition to arise.  We filmed a show reel and actively marketed it to TV production companies, taking a drone to meetings, showing them exactly how it worked.  None had ever seen one before. We were the first drone filming outfit that most production companies had ever used.
—
What's the most interesting project that you've worked on?
It would have to be flying a RED Dragon at 50mph, 3ft off the ground filming 1920's Bentley race cars for Downton Abbey, the largest TV drama in the world, this was an incredible experience.  Flying a drone inside Westminster Abbey was also a world first. We have filmed the world's most expensive racehorse, Frankel, who is reputed to be worth £200 million.  We've also flown inside a fireworks display for the BBC One Show. It's quite difficult to choose just one!
—
What do you think you could have done better now that you have the benefit of hind sight in getting started?
We could not have tried harder nor done any better than we have.  We have put our heart and souls into Spider Aerial Filming and we're always trying to excel and deliver those "WOW" shots to our clients.
—
How important is the right level of insurance to you and to the clients you work for?
Coverdrone are fantastic.  We get very quick responses to individual client requests and are looked after extremely well.  Drone operations can be complicated and quite rightly heavy on procedure and paperwork.  Our insurance surprisingly is not.
Having the correct level of insurance and trusting your insurers is paramount.  Peace of mind with regards to insurance cover means you only have to worry about everything else!
—
Wow, thanks to Spider Aerial for taking the time to guest post for us. If you would like to feature on our blog please get in touch to find out more.