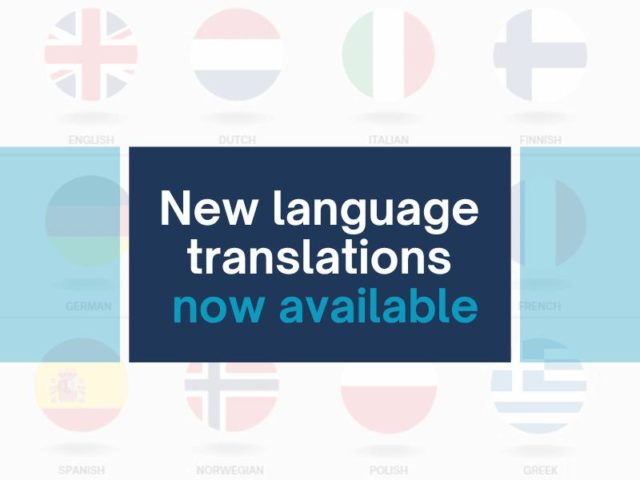 We're delighted to announce our website, quote system and policy documents are now also available in the following languages:
If you are an existing customer and would prefer your documents in one of the new languages available, please contact us and we will arrange for you.
Why do we translate into different languages?
Whilst Coverdrone is an English-speaking company, we recognise that our customers are based all over the world and speak a variety of different languages.
We want to do everything we can to make it easy for commercial and recreational drone users to understand the level of cover we offer and the great benefits of our drone insurance products.
Will more language options be added soon?
You may be wondering if we have plans to roll out any other languages in the future. Yes, we certainly do! Keep an eye out for further announcements coming soon.
Complete list of languages currently available:
To view our website in a different language, please just click on the language selector in the top-right hand corner of the screen.