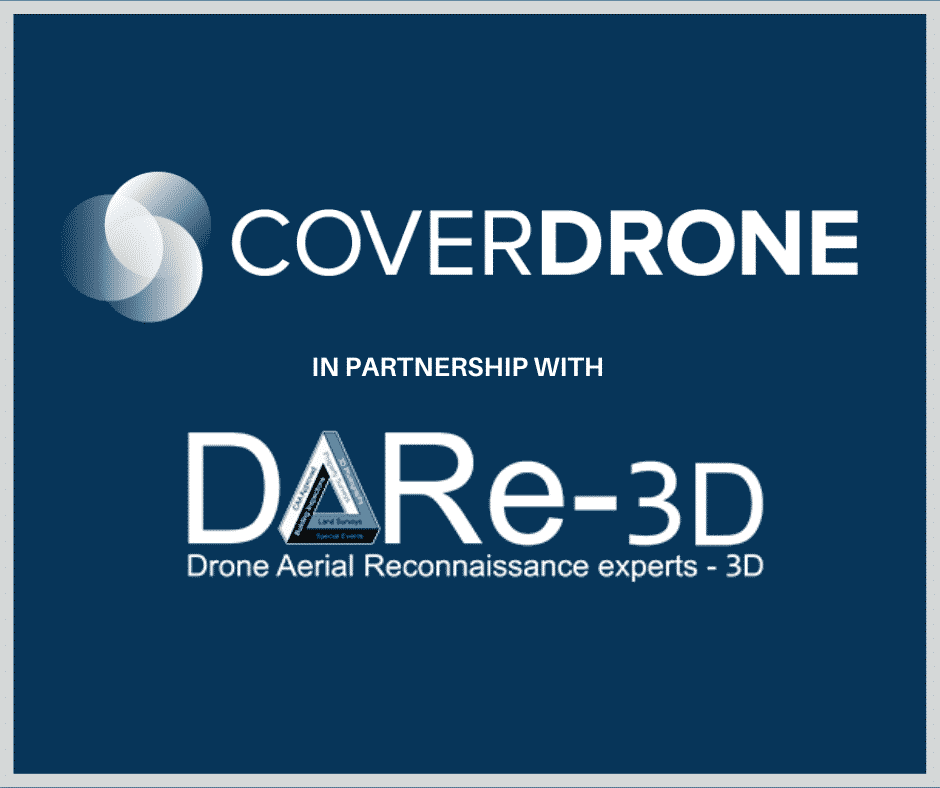 Here at Coverdrone, we take great pride in our partnerships. We thought we would get in touch with our new partners at DARe-3D to find out more about them and how you can benefit from our partnership together. 
Who are we both and what makes us unique?
"We are a comprehensive drone business, easing the customer experience by making a large variety of drone services available in one place while removing the expensive costs associated with drones. We strive to make drones affordable for every business, whether that is through our drone services or our B2B drone hire. We want to encourage more and more companies to recognise the benefits of incorporating drone technology into operations in a cost-efficient way"
We were the first specialist insurer in the drone market; and currently the largest, we have developed the product we offer over the past 14 years and have reacted to both customer feedback and legislation changes to ensure the product meets the client's needs and is competitively priced. We pride ourselves on our customer service and our ability to settle claims in a timely and effective manner to reduce the impact on our client's business. Coverdrone have settled over 99% of all claims reported. 
 
Specialist drone insurance is vital to ensure you are compliant with rules and regulations within the UK and EU, operators must comply with EC785/2004 and a 'standard' photographers or equipment insurance policy would not meet these requirements. 
What products and services do we both offer?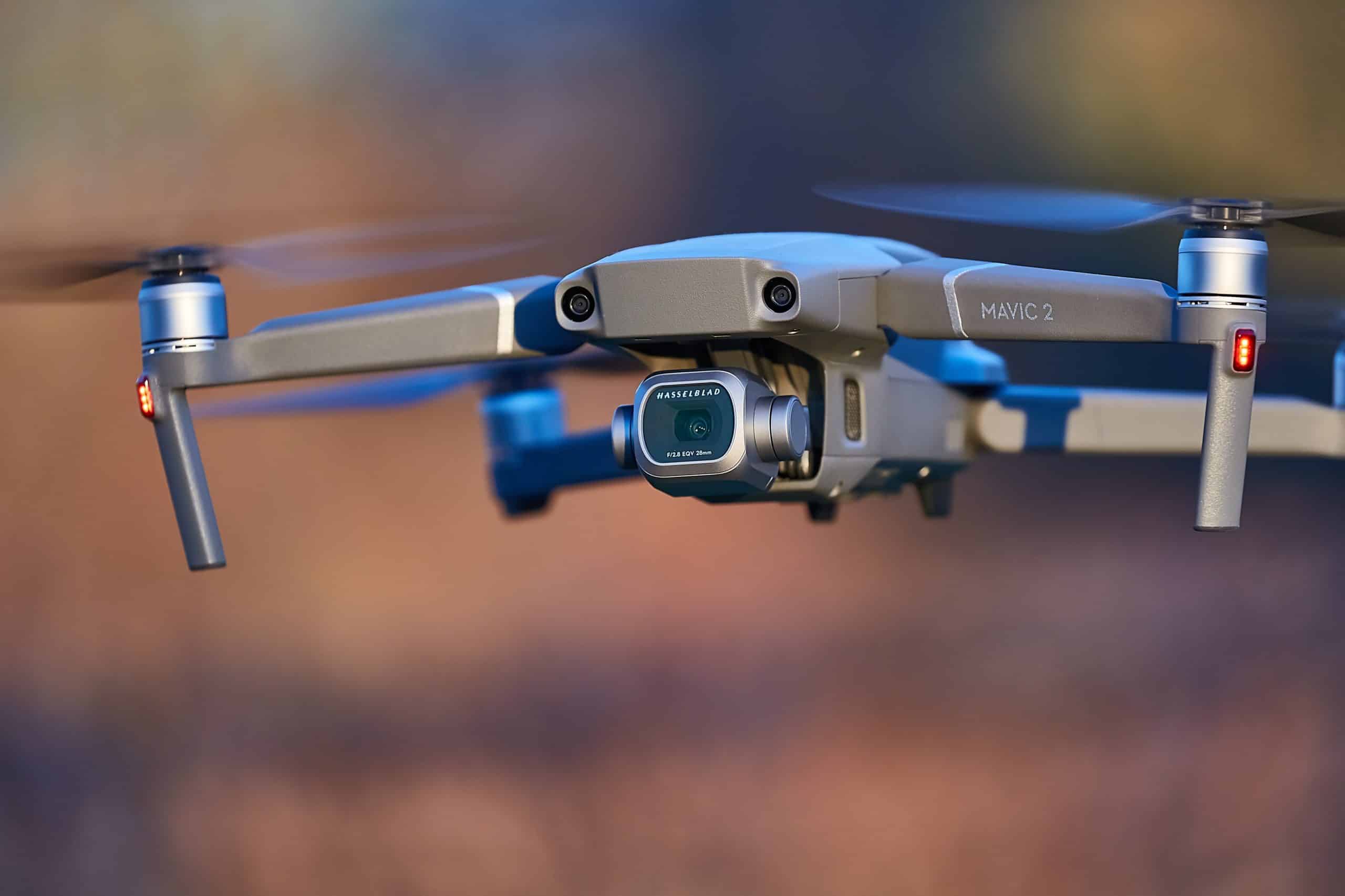 "With clients ranging from industries such as civil engineering, agriculture and media, DARe-3D offer something every business can benefit from. DARe-3D's business-to-business drone hire provides an inexpensive and flexible alternative to outright purchasing. By renting drone equipment from brands including DJI, Autel Robotics and Yuneec for daily or weekly hire, companies can access the latest drones available on the market without the associated large investment costs and ensures individuals do not have to worry about routine maintenance of their fleet and equipment. 
The hiring process is easy. Just log onto DARe-3D's website, select the drone equipment you wish to rent and the required duration, and book there and then – it's as simple as that!"
At Coverdrone, our specialist drone insurance offers both commercial and recreational drone insurance.  You may be wondering, 'But who needs insurance to fly a drone?' In the UK and Europe EC785/2004 stipulates that all commercial operators of a drone must have liability including aviation liability insurance in place. There is no legal requirement for recreational users to have insurance in place but with such affordable cover available to recreational users it seems logical to have this to ensure peace of mind.  
Coverdrone's top aspects to consider for UAV pilots when getting drone insurance:
Most importantly they need to identify if they are commercial or recreational and purchase cover accordingly.  
Setting the correct sum insured is vital to ensure that they are reimbursed in full in the event of a claim and are not left out of pocket. 
Consider the frequency they use the drone and consider short term, monthly or annual coverage. 
Arranging insurance with Coverdrone is easy. As an existing Coverdrone client you would log into your account online (a new client would need to set up an account),  and you can then select the covers required and the length of time this is required for. The process takes less than 5 minutes and you will have instant access to documents in your account.
About our partnership together
DARe-3D clients can arrange specialist drone insurance with Coverdrone which specifically covers the duration of your hire, you can even add DARe-3D's email address under the hire section; and they will receive a confirmation email that the equipment has been insured which will allow them to release the equipment to you. Our partnership ensures anyone who has a drone which has been damaged or is subject to an insurance claim will still be able to access the equipment they require and minimise any potential project down time or loss of revenue for their business through DARe-3D. Working together enables this process in an affordable and safe way.  
What challenges are currently facing the drone industry?
"We believe the biggest challenge facing the industry is overcoming the uncertainty which exists amongst the public regarding drones. The benefits of drone technology have not been fully recognised yet and therefore the drone industry must convert public perception and demonstrate that incorporating drones into everyday operations has numerous advantages."
Another challenge facing the drone industry is getting authorities to approve more BVLOS activities. For example, drone deliveries and drones to be fully integrated into manned air traffic- solving the puzzle of UTM (unmanned traffic management). We agree with DARe-3D that the public perception of drones is one of the biggest challenges and the public haven't fully embraced all the great things that drones and their innovating technology can do.
Where do we see the future of the drone industry heading in 2022?
"The drone industry is set to rapidly grow in the immediate future with drones being used for a wider variety of tasks. We predict drones will be used to deliver supplies and help cut carbon emissions. With the recent launch of the DJI Mavic 3, it is evident that drones themselves are only going to become more advanced with improved capabilities."
From a commercial perspective we are expected to see BVLOS flights and permissions being granted, drone light shows and deliveries of medical supplies. We are anticipating the number of operators to increase as businesses and industries start to realise the potential of drones. As a result, the demand for drones increases which creates more jobs for those within the aviation industry!
A final message from the Coverdrone and DARe-3D Directors...
 "Once we heard of DARe-3D's drone hire service we were keen to find out more about them.
"Firstly, we wanted to know about their customer service and did it match our ethos. Customer service has always been our driving force and this partnership allows us to add to that, when customers have experienced a claim, we have a reliable partner that will help get our clients working again.
"We look forward to working with the team at DARe-3D in the coming months and years."
Andrew Heath, Coverdrone Director.
"The DARe-3D drone hire platform has been specifically created to benefit other drone service providers and their customer experience is our number one priority.
"With this in mind, it was important for us to work with an insurance provider with similar customer values to our own. This partnership with Coverdrone ensures all our customers can relax knowing that they are completely covered regardless of the duration of their hire and we can relax knowing they are in safe hands with Coverdrone".  
David Ross, DARe-3D Managing Director.
Please don't hesitate to get in touch with Coverdrone and DARe-3D today if you have any further queries. We look forward to our partnership and further collaborating in the future!