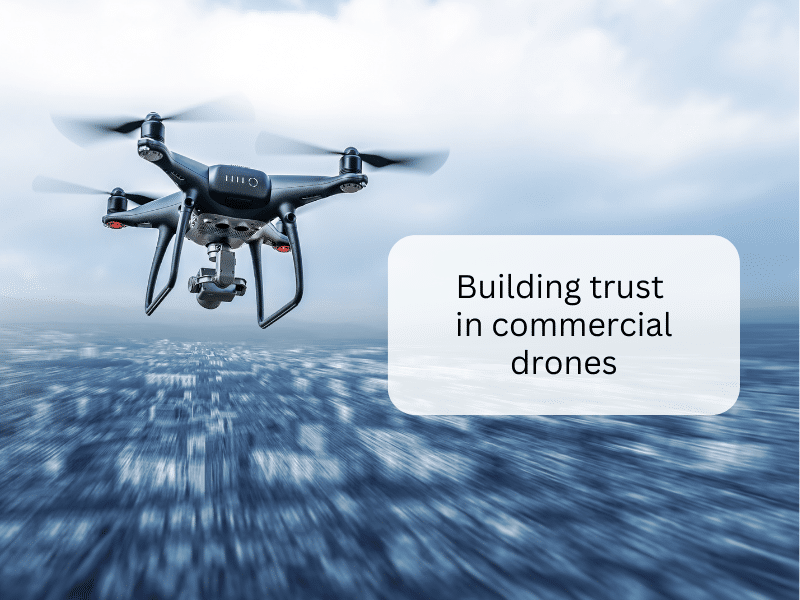 PwC UK has announced they have worked in partnership with the Department for Science, Innovation and Technology to publish a "Trust in Commercial Drones" report.
The report, a refresh of their 2019 "Building Trust in Drones" market research, is designed to understand how business attitudes and barriers towards drone adoption have changed over the last three years, as well as assessing the implications for actions to grow the UK drone economy.
Industry felt significantly more positive about drones in 2022, compared to 2019.
Drones were considered particularly beneficial in certain areas, such as safety, cost reduction, time saving, increased productivity and carbon reduction.
There was strong support for current drone use cases, such as emergency services, infrastructure, agriculture, tracking criminals and construction.
However, less than half of all respondents believe their industry is using commercial drones effectively.
Drone use could be increased through more credible drone service providers, improved clarity of use case benefits, introducing industry-specific qualifications and making regulation less restrictive.
The drone industry thinks action is needed on regulation, publicity, funding, qualifications and business case.
The research was carried out by Opinium in 2022. It surveyed 251 people in the Public and Private sector across the UK. All respondents worked in industries where drone services may be provided or purchased. According to the report, of those questioned, 63 had worked with drones commercially or purchased drone services.
Advancing on their 2019 work, they then tested the market research findings with selected drone industry players. These included end users of drone services and drone service providers.