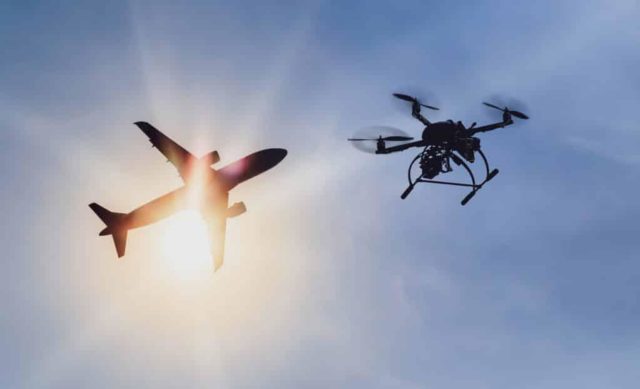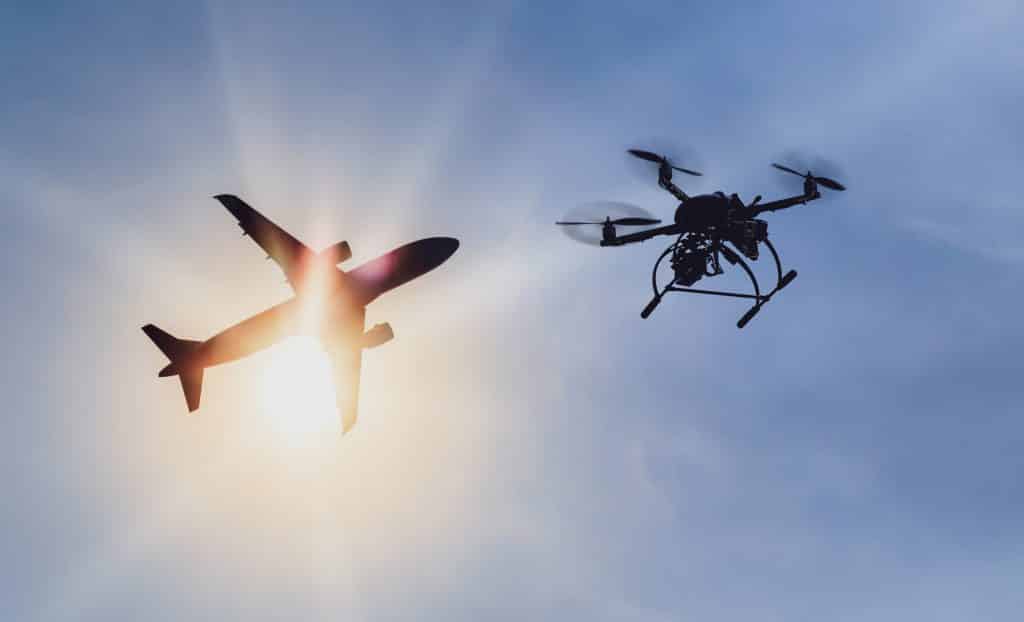 DJI has recently announced that as of January 2020, all DJI drone models released that weigh more than 250 grams will include AirSense technology, which receives ADS-B signals from nearby aeroplanes and helicopters. The drone pilot will then be warned that a plane or helicopter is nearby so they can take any necessary action. This commitment by DJI has come as part of a ten-point plan to ensure that the world's skies remain safe within the drone era.
AirSense Technology Explained
AirSense uses an existing technology called automatic dependent surveillance-broadcast (ADS-B). aircraft transmitting ADS-B signals send out their satellite location data, altitude and other positioning information. ADS-B receivers can pick up these signals, allowing them to track an aircraft without radar or a visual sighting of the plane. It can detect aeroplanes and helicopters from miles away, farther than a drone pilot can hear or see them and displays their locations on the screen of the pilot's remote controller.
This type of technology had previously only been available on some professional-grade DJI drones and will be the largest single deployment of ADS-B collision awareness technology to date. DJI are setting a new standard by putting professional-grade aviation safety technology in drones available to everyone.
AirSense will not force a drone to land if a plane is detected. Instead, the operator will be alerted on their remote-control handset. The US Federal Aviation Administration (FAA) wants a majority of plane and helicopters to transmit ADS-B signals in controlled airspace by January. DJI's latest drones already have safety features such as geo-fencing, which stops the drone flying into restricted airspace such as an airport.
DJI's Ten Point Plan – Elevating Safety
DJI's AirSense commitment is the first ten points in 'Elevating Safety', it's new plan for how DJI, other drone manufacturers and government officials around the world can maintain drones admirable safety record.
DJI will install ADS-B receivers in all new drones above 250 grams
DJI will develop a new automatic warning for drone pilots flying at extended distances
DJI will establish an internal Safety Standards Group to meet regulatory and customer expectations
Aviation industry groups must develop standards for reporting drone incidents
All drone manufacturers should install geofencing and remote identification
Governments must require remote identification
Governments must require a user-friendly knowledge test for new drone pilots
Governments must clearly designate sensitive restriction areas
Local authorities must be allowed to respond to drone threats that are clear and serious
Governments must increase enforcement of laws against unsafe drone operation
'Elevating Safety' is based on a comprehensive evaluation of available drone safety data, which concludes that most drone incident data collect by government regulators are misleading and shows that many media accounts of mid-air drone incidents are false or unproven.
Brendan Schulman, DJI Vice President for Policy & Legal Affairs comments:
"When the public, media and regulators focus on outrageous incidents that did not occur, it draws attention away from risks that are less sensational but more prevalent," Schulman said. "There has never been a confirmed collision between a drone and an airplane, but drones have struck low-flying helicopters at least twice. This led us to focus on AirSense as the next opportunity to make drones safer, and to embrace the challenge of adding ADS-B receivers to consumer drone models that are already in development."
Coverdrone are delighted to see that industry professionals are taking the necessary steps to make our airspace secure, and the developments that DJI have made mean that the drone industry can continue to grow in the safest and most efficient possible way.