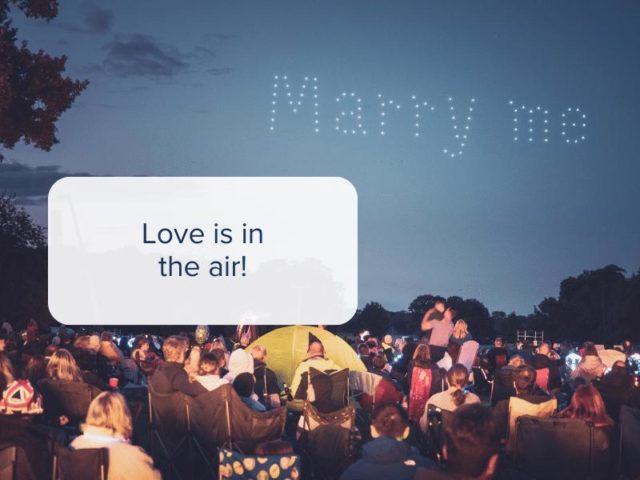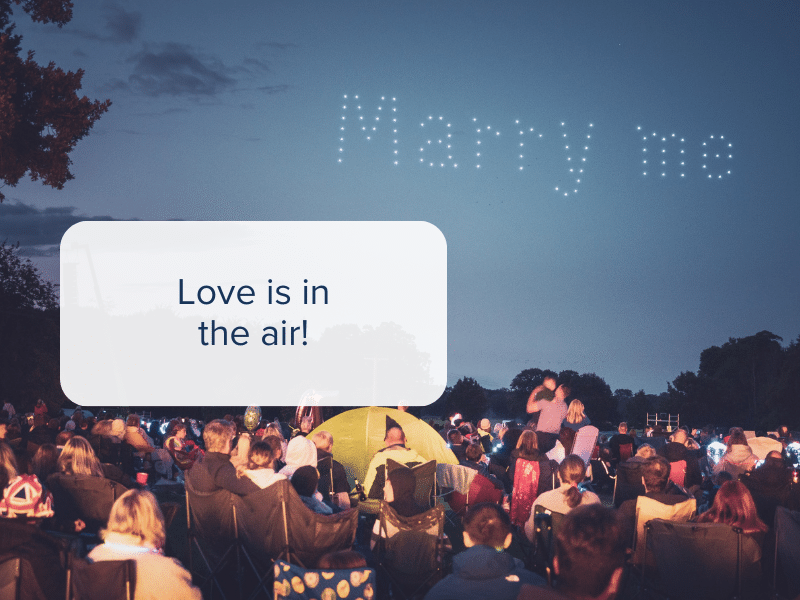 At Coverdrone, we love to hear about how people use drones in truly unique and unusual ways, and this latest story certainly gave us the feel-good vibes!
Megan Greenwood recently got the surprise of her life when long-term boyfriend, Rhys Whelan, enlisted the help of DroneSwarm, a leading UK drone swarm producer, to design a personalised marriage proposal with the use of a fleet of drones.
The unique drone display took place at the Firework Champions on 26th August 2023 at the Newby Hall near Ripon, North Yorkshire.
The show was set to the couple's favourite song, 6 words by Wretch 32.
An impressive 120 drones were used to form several shapes in the sky including Megan's name, champagne bottles and love hearts before finally spelling out the words 'Marry Me', as Rhys got down on one knee to present his new bride-to-be with an engagement ring and anxiously awaited her response. Thankfully, she said 'Yes'!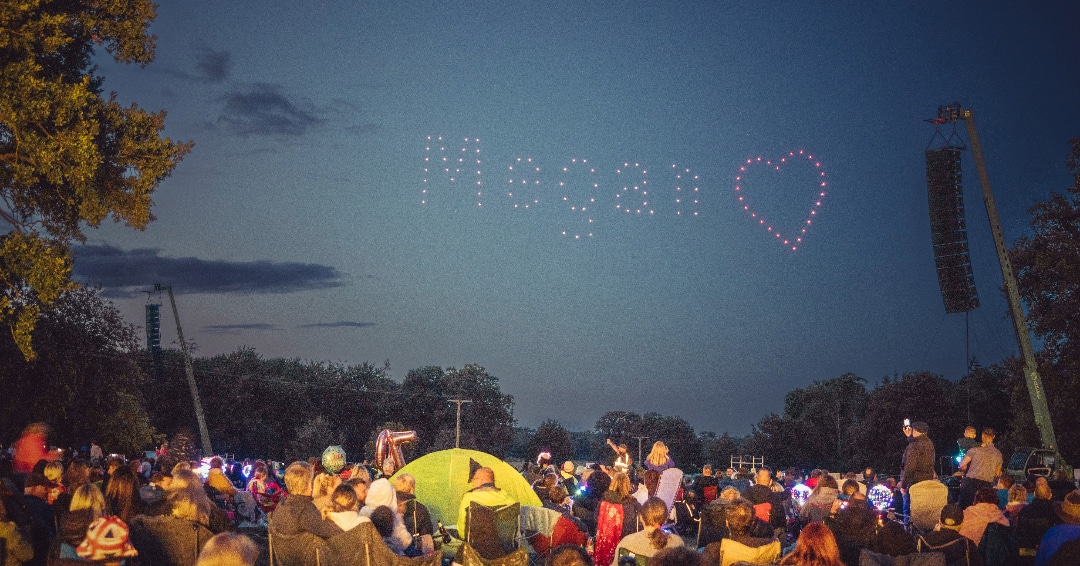 When asked about the proposal, Megan said her fiancé "couldn't have done anything more perfect".
Mat Lawrence, Director of DroneSwarm, said: "It was an absolute pleasure to work with Rhys to design and fly the UK's first ever drone light show proposal display for his partner Megan.  Not only was it a surprise for her but also the attendees of the event at Newby Hall.  It was an emotional experience."
DroneSwarm is a division of MLE Pyrotechnics Limited and is a leading drone swarm producer based in Daventry, UK. They design and manufacture their own drone fleet in-house to create visually stunning and impressive drone shows for any occasion. To find out more, visit www.droneswarm.co.uk
Got a drone-related story you'd like to feature on our website or in our regular customer newsletter? Contact the Marketing Team at marketing@coverdrone.com to discuss further.