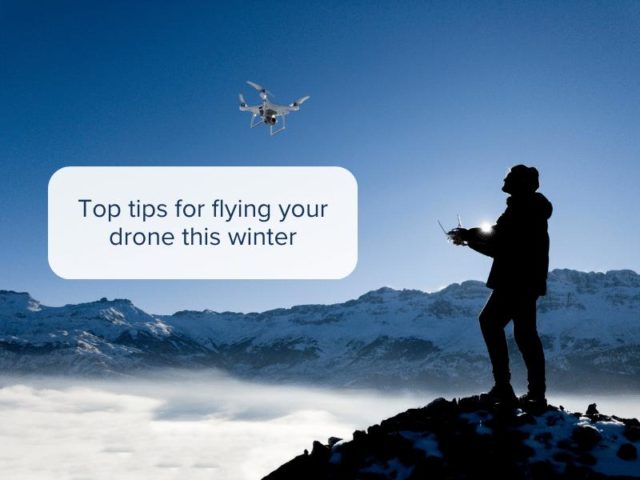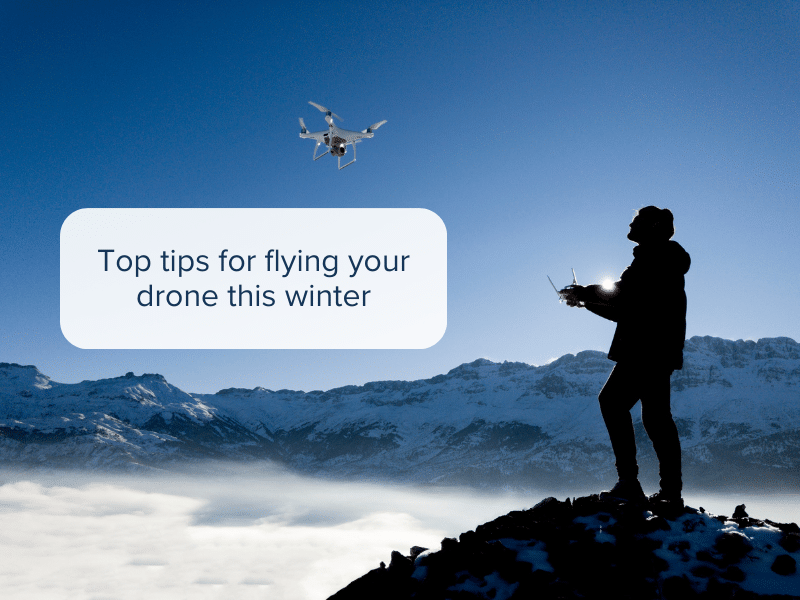 The colder weather brings with it some challenging conditions when flying your drone. Here we provide some practical tips to keep in mind on how you can fly safely and without incident over the coming winter months.
No matter where or when you are flying, preparation is key. So make sure you get ahead of the game by planning your flight in advance of taking off.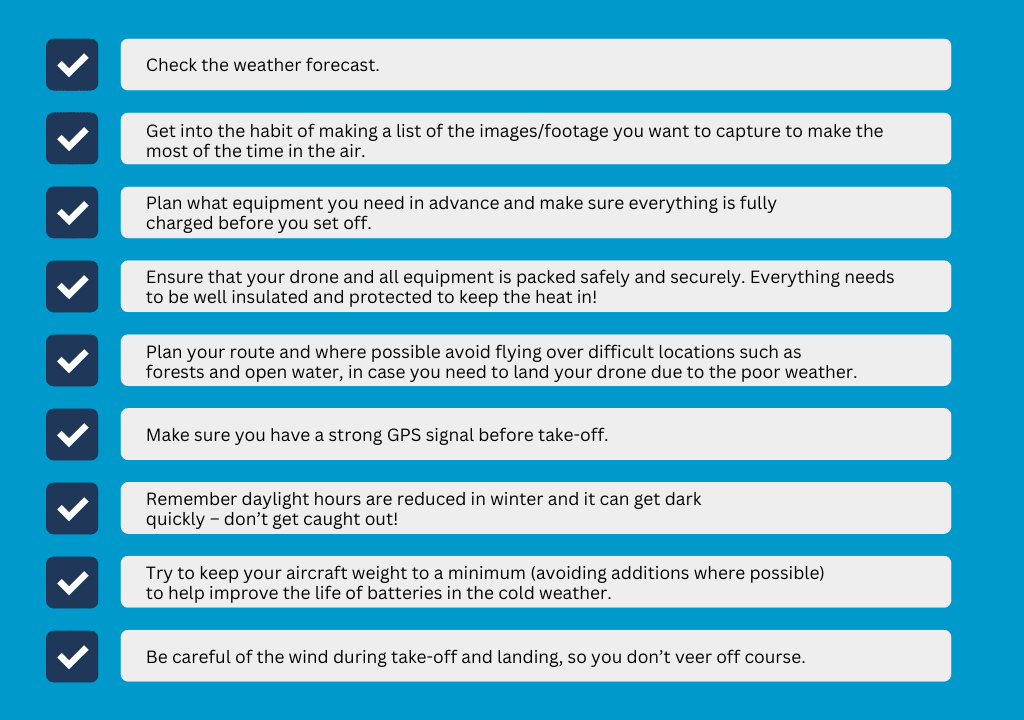 Battery care and maintenance
Colder temperatures can greatly reduce the chemical activity in lithium batteries. This reduces flight times and can cause your batteries to become unstable, putting your drone at risk of falling out of the sky without warning.
It's therefore important to make sure all batteries are fully charged before you set off and you regularly check them throughout your flight, keeping an eye out for any unusual drone battery status activity.
We also recommend hovering your drone for a few minutes at the start of your flight to enable your battery to sufficiently warm up.
Drones have many intricate motors and sensitive electronics that need to be protected as best as they can against airborne moisture resulting from rain, fog and snow.
We know that your drone could have the potential to capture some stunning wintery scenes, but it really isn't worth putting your equipment at risk if it hasn't been built and designed to withstand flying in such extreme weather conditions.

Flying through fog will undoubtedly impact your visual line of sight, as will rain or hail and potential glare caused by snow and low sun in the winter months. Amend your flight distances to take this into account.
Many people think propeller icing can only occur in sub-zero temperatures, but this simply isn't the case. Propeller icing is where ice particles build up on propellers during a flight due to a combination of low temperatures and the moisture in the air. It can cause serious damage to your equipment if it happens or in worse-case scenarios, can even cause your drone to crash.
It may be obvious but with the drop in temperatures, it's time to layer up! Especially if you intend to spend a lot of time outdoors and exposed to the elements!
During flights, your hands in particular will be exposed to the cold air. We recommend investing in a good pair of touchscreen gloves, that will keep your hands warm but won't interfere with your ability to fly.

It is also important to keep any batteries and mobile devices warm because cold temperatures can have a detrimental impact to their performance and can shorten their battery life span.
Make sure you have the correct level of protection and insurance cover in place should something accidentally happen when flying your drone in the winter months.