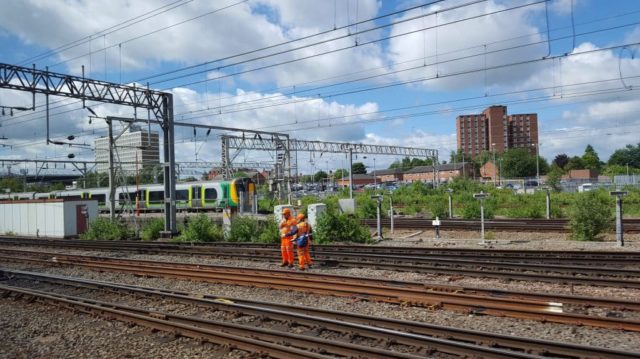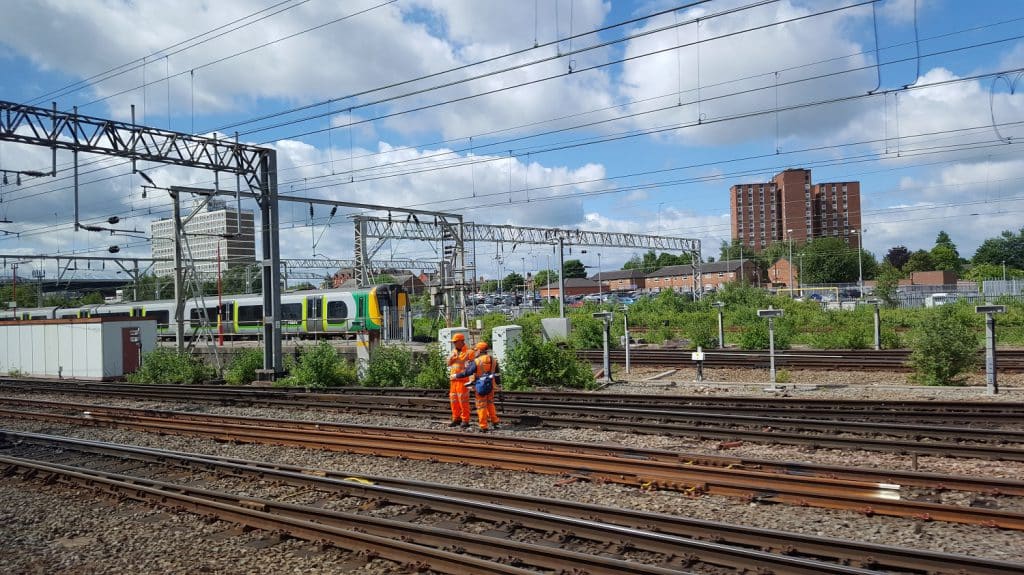 Modern railways present complex challenges to engineers, safety officers and maintenance teams. The speed and flexibility of drones offers solutions to emerging challenges…
Commercial UAV operators now provide a range of services to assist railway operators, and those companies are also considering employing their own in-house drone teams. Network Rail, for example, an arm's length public body of the Department for Transport that owns Britain's railway infrastructure, uses drones to assess tracks and gather data for analysis.
Fifty years ago the UK's rail network began to change. Steam gave way to diesel and electric, and with the new rolling stock came high-tech track points, overhead cables and enhanced safety features.
The innovations and complexity of the systems and equipment that continue to upgrade services for passengers demands regular attention. Drones are proving to be a valuable addition to the teams that service the lines, depots and remote facilities every day.
UAVs Perform Come Rain or Shine
One of the key benefits of utilising small unmanned surveillance aircraft is that they are now capable of operating in conditions that are potentially dangerous to human operatives.
Why send a team of overhead technicians up wet and slippery equipment when a drone can assess the situation quicker, safer and without the need to load up bulky clothing and protective equipment?
Assessing damage to power lines, conductors and tension wires can be done in a fraction of the time it takes to deploy one or more engineers. Images captured by drone cameras can be relayed real-time to ground or office-based experts to make the key decisions about commissioning repair work.
Crucially, if safety allows, using UAVs to inspect railways means that passenger lines can be kept running. The alternative could mean fines for operators when scheduled services are cancelled. If the work was hazardous, services might have to be suspended to keep workers safe. Using drones avoids this.
With improved airborne monitoring and positioning now possible, drones can also fly close to tracks to check rail integrity, bridges and foreign objects that have been reported by drivers. This can be done much quicker than getting vehicles and personnel to isolated and hard-to-access areas.
Insurance Protects Against Railway Damage
The very nature of flying operations around railway infrastructure presents potential problems. Having adequate insurance to cover hardware, liability and even privacy issues is vital. The drones are valuable pieces of kit, but some of the railways control systems cost hundreds of thousands of pounds. In the unlikely event of serious damage being caused, it would need to be rectified quickly.
It is unlikely that drones will be flown around train stations during standard operating hours, but railway land can sometimes border private estates and restricted areas. A pilot error or malfunction could result in claims being made due to invasion of privacy or recording images without permission.
Coverdrone can offer specialist advice and insurance cover to commercial drone operators who are looking to add railway services to their portfolio. We can also support train operating companies, government agencies and local authorities who fly their own drones. Obtain your online drone insurance quote today!