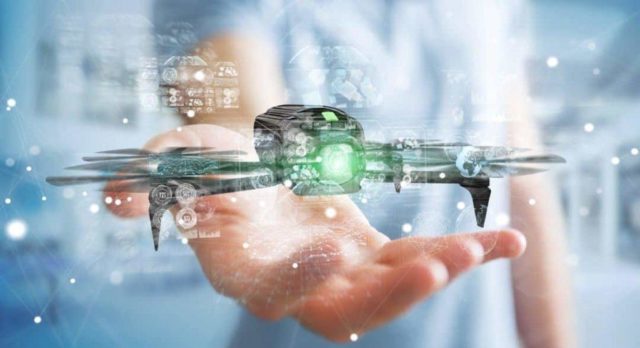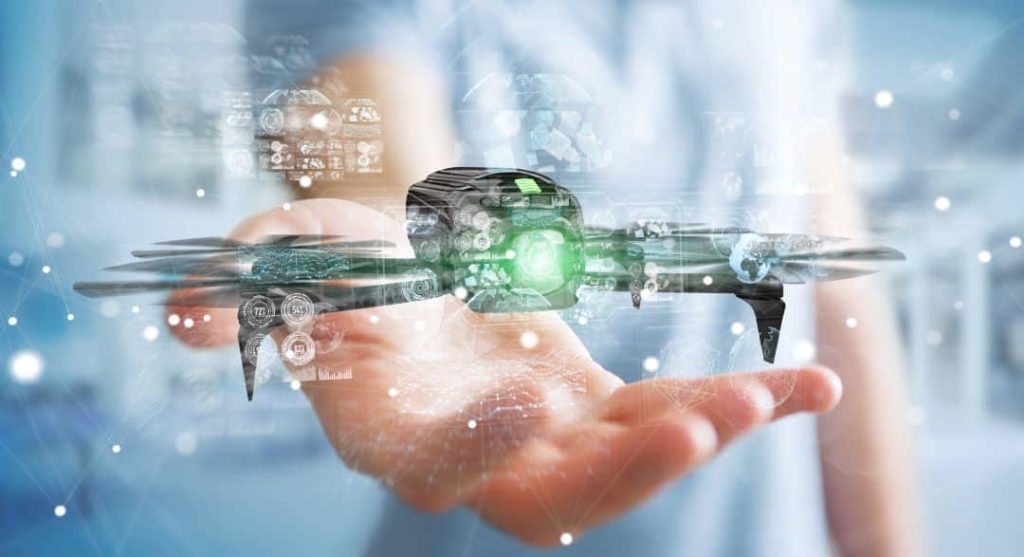 From drone light shows to life saving lung transplants – 2021 was a year that saw the use of drones evolve more than ever before. We reflect upon 5 ways how drones have benefitted society and more throughout 2021 and will continue to do so in the upcoming years.
In a recent article by our partners Altitude Angel, new research conducted by themselves and the BT '"Project XCelerate" Consortium has found over two thirds (68%) of the British public believe drones will have a positive impact on their life in the future, with almost half (49%) saying they are optimistic or excited about the potential drone technology holds.'
So, you may be curious to know some of the ways how drones and their incredible, innovative technology benefitted 2021 and beyond…
Increasing use of BVLOS drones
The future of BVLOS  (Beyond Visual Line of Sight) drones is looking to become a much more expansive area with their use increasing across many sectors. Being able to fly BVLOS is a great beneficial skill because the drones operate at distances far beyond the drone operators' visual line of sight. 
One area BVLOS is looking to be implemented more is within the emergency services. In October 2021, we attended DroneX, and The National Police Chiefs Council (NPCC) announced during a seminar how they aspire to innovate their services by using BVLOS drones during their operations. By using BVLOS drones, this would be beneficial to their operations because they provide sustainability. Paul Watts, Head of Flight Operations for the National Police Air Service said "BVLOS is seen as the golden goose to bring affordability down and be more efficient within the services. The National Police Chiefs Council is looking at developing the most sustainable and affordable police support".  Currently, the NPCC continue to work on their goal of using BVLOS drones within their operations.
Network Rail (who own, operate and develop Britain's railway infrastructure), conducted the  'longest civilian BVLOS drone flight over dry land' at the end of October 2021. Rikke Carmichael, Network Rail's Head of Air Operations said, "We'll now turn our attention to agreeing a strategy for using drones both VLOS and BVLOS, after which we will want to engage with industry for the next exciting phase of BVLOS becoming another routine service the Air Ops team provides the business".

The BVLOS flight project was described by National Rail as 'a significant step forward in terms of how drones can be used to inspect the railway safely, quickly and cost-effectively'.


In September 2021, a drone saved the life of a 63-year-old man who had been diagnosed with pulmonary fibrosis in Canada. The drone delivered a human lung that was used for a lung transplant and took less than ten minutes to be delivered!
Most recently, for the first time in medical history, in Sweden, 'An autonomous drone has helped to save the life of a 71-year-old man who was suffering a cardiac arrest'. The life-saving drone delivered a defibrillator to a doctor who was helping the man. The drone company said that it took just over three minutes from the alarm being raised until the Automated External Defibrillator (AED) was delivered. Watch the video below to see the life-saving drone in action itself:
Drones delivering vaccinations and much more
Over the past two years the world has been fighting against the Coronavirus pandemic. Drones have been recognised as a piece of technology to help the delivery of vaccines to remote areas and support the emergency services sector. The world is still working on ways to deliver and transport vaccines to those in crisis. Within the UK, the NHS have trialled the delivery of vaccines between hospitals in the Scottish Highlands, this included the delivery of essential PPE and testing kits.
January 2022, global media company Forbes released an article which predicted that 'drones may become 'the next big thing' in healthcare delivery'. By using drones to deliver vaccinations across the globe, it is a total innovative solution to the traditional delivery logistics of vehicles, aeroplanes and boat transportation. 

In contrast, drones had been used for delivery for other puposes… During the year of 2021 drones had been used by an Irish drone start-up business to deliver 'morning coffees', 'evening takeaways' and 'Covid-19 test kits' to a small village in Ireland. Furthermore, in the Orkney Islands drones have been used to deliver post aiming to reduce carbon emissions!
The rise of drone light shows!
In the year of 2021 entertainment has been refreshed and ramped up with thanks to drone light shows. This is set to continue in 2022 and beyond…
Drones light shows are set to excel the traditional night sky artwork of fireworks. They're a more sustainable and most importantly safer option! We spoke with our client's at SKYMAGIC and Australian company Stellar Lights to find out more about the increasingly popular drone light shows. After all, both clients are in the heart of it all creating eye-catching drone lightshows themselves!
During the summer of 2021, the 2020 Tokyo Olympics featured over 1,800 drones illuminating the sky above Tokyo's National Stadium with an impressing, unforgettable opening ceremony sequence. Drones formed a giant rotating globe; this marked the opening ceremony of the Tokyo 2020 Olympics and unity of all the participating countries.
If you missed the 2020 Tokyo Olympics opening ceremony, you can check it out here:
Drones helping to prevent pollution
Pollution and global warming are a major area of concern across the globe. Everyone can make steps, big or small, to subconsciously reduce their carbon footprint and make changes to help better the environment. Water and plastic pollution are two of the most common types of pollution caused by human behaviour. Drones and their technology have played a part in the evolution to prevent pollution caused by plastic waste. A programme called 'The CityShark Programme' in Denmark is aimed to clean up waste via a drone called 'The WasteShark'. This unique drone has the ability to float amongst water designed with autonomous surface vessels to enable it to be long life and anti-collision when roaming the polluted waters. The World Wide Fund For Nature (WWF) released a statistic that said 8 million tonnes of plastic are dumped in the oceans each year!
Have you participated in any of the above mentioned? Or, perhaps you have your predictions for 2022 in the ways of which drones are going to benefit the world and beyond! If so, we would love to hear from you and discuss! Get in touch with our office by emailing euoffice@coverdrone.com today!