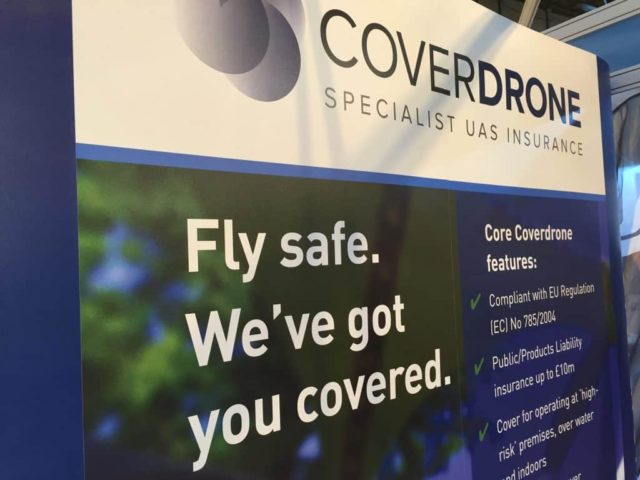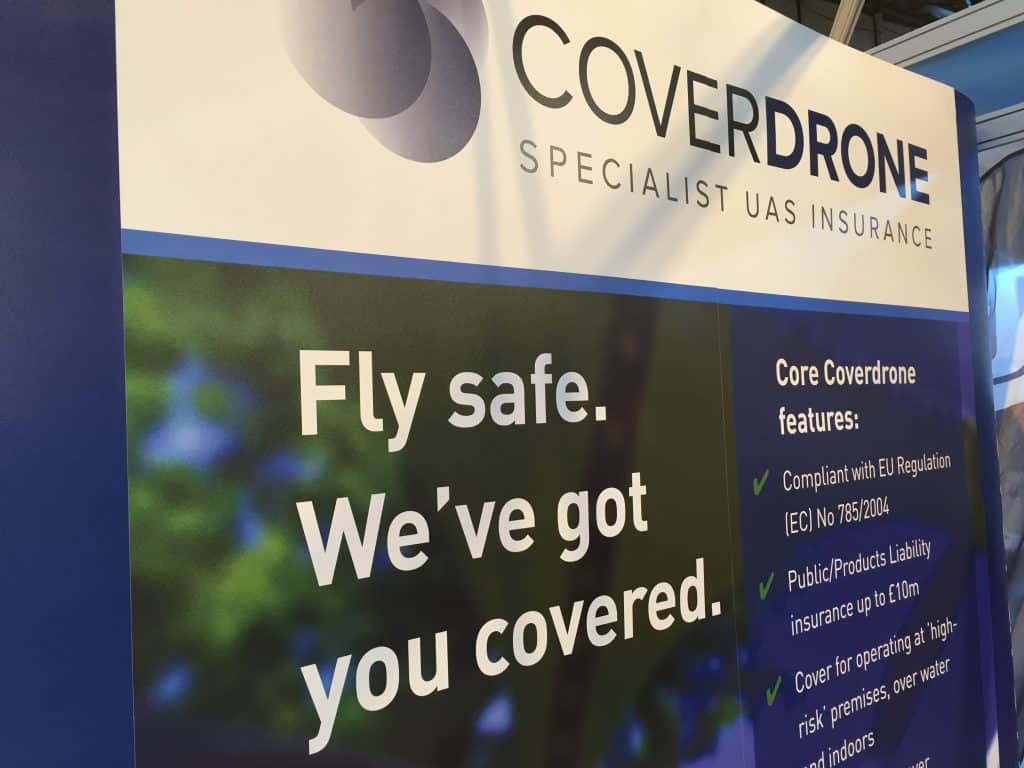 So many Expos, so little time! We shouldn't grumble as it's great to be busy and part of the fast-growing commercial UAV industry. In fact, the next few months will see Coverdrone's expert insurance team at three major drone exhibitions…
Meeting existing partners and chatting to potential new customers is always exciting for the guys that drive or fly out to the shows that are now staged around the world. There are so many fantastic developments in drone technology, and of course that means that the Coverdrone insurance products and packages must evolve too.
Attending conferences and exhibitions about the amazing unmanned aerial vehicle scene allows Coverdrone to listen to exactly what clients require. As commercial drone operators become involved in increasingly challenging and potentially dangerous flying commissions, we need to fully appreciate what kind of insurance cover they need.
Drone Berlin
First up in our hectic travelling schedule is the Drone Berlin event. With so many convenient flights to Germany, we can't wait for this exhibition on Friday 14 and Saturday 15 October. It all takes place at one of the city's excellent exhibition centres, Adlerhof. Visitors will enjoy event spaces that have over 100 years of aviation history behind them! Come and visit the Coverdrone stand and sample the best of one of Europe's major cities.
The Commercial UAV Show – London
No rest for some, as just a few days later, on Wednesday 19 and Thursday 20 October, we're off to what is billed as "Europe's largest gathering of the commercial and civilian UAV community" by the organisers at London's ExCel Centre – The Commercial UAV Show. The very latest UAV innovations, keynote speakers and drone insurance advice from Coverdrone.
The UK Drone Show – Birmingham
And finally, as we approach Christmas, why not treat yourself to an early present and visit The UK Drone Show at the NEC in Birmingham, on Saturday 3 and Sunday 4 December. A really central venue wherever you are travelling from, this massive collection of drone-related stands is a must-attend! Enjoy sessions with technology experts, retailers, influential speakers and of course Coverdrone for your commercial drone insurance needs. Pop over and say hi…