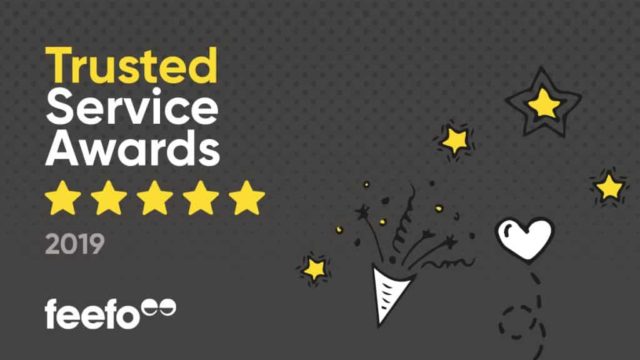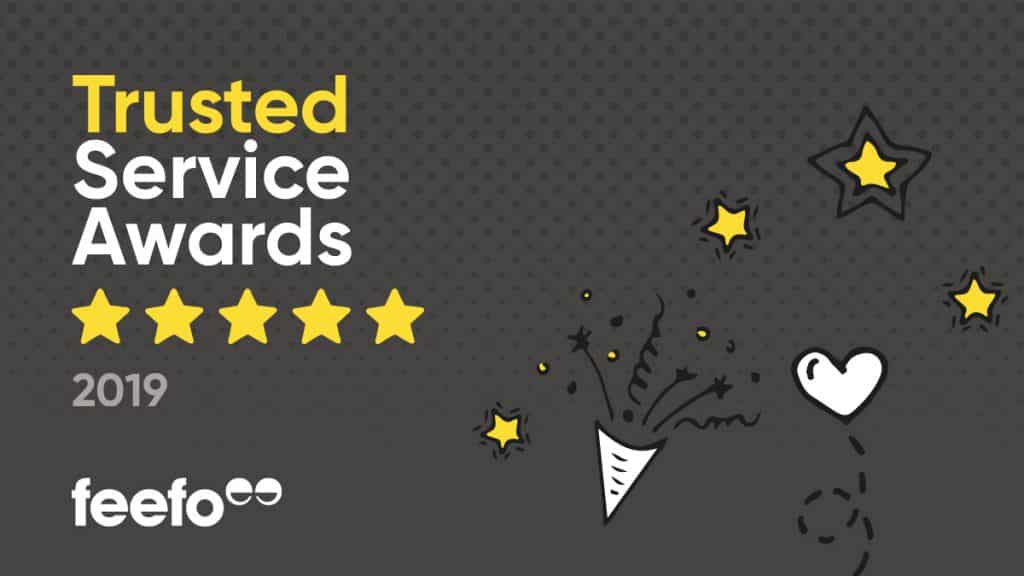 Coverdrone has won the Feefo Gold Service Awards for 2019, an independent seal of excellence that recognises businesses for delivering exceptional experiences, as rated by real customers! Feefo is an independent review platform, who collect honest feedback straight from the customer to make sure that the reviews that you read are authentic.
Created by Feefo, Trusted Service is awarded only to those businesses that use Feefo to collect genuine reviews and insights. Those that meet the high standard, based on the number of reviews they have collected, and their average rating, receive the award. A badge of honour, this accreditation remains unique, as it is based purely on interactions with real customers. As all reviews are verified as genuine, the accreditation is a true reflection of a business' commitment to outstanding service.
Here at Coverdrone we understand that when you are purchasing a drone insurance product, you want to ensure that in the event of a claim, you are in the right hands. Our belief is that nothing should be hidden from our customers. Because of this, we display our overall satisfaction rating on the home page of our website with an easy to understand percentage that anyone can base their buying decision on.
Congratulating Coverdrone on winning this year's award, Matt West, CEO at Feefo commented:
"The Trusted Service award has always been about recognising those companies that excel beyond the norm. this year we've seen many remarkable businesses leveraging the full potential of Feefo to provide outstanding levels of experience for their customers – and rightly being awarded our most prestigious accreditation. I'm looking forward to the continual success of the business that work in partnership with us throughout 2019".
Andrew Heath, Director of Coverdrone states:
"This award reflects our dedication to customer service. The Coverdrone product has been built around quality and high service standards, which we focus on every day."
Coverdrone Five Star Reviews
Within one of our most recent reviews, a client details their claims experience with us:
"This is only the second time in my life (56 years) that I have needed to make an insurance claim and I have to say what a pleasurable experience it was! My initial call to Coverdrone was on Monday morning and between Coverdrone and Heliguy (their preferred repair company) they had a replacement Inspire 2, camera and Olympus lens delivered by the following Monday"
However, it is not just our claims service that our clients are happy with, most of our customers begin their journey with us needing some advice and support:
"Outstanding service, when we have had extra demands from clients. Coverdrone have always been on hand and have sorted things out quickly and effectively! We have been using them for four years and they have provided excellent customer service"
With over 100 reviews to choose from, please do not hesitate to visit our reviews page to see why thousands of both commercial and recreational drone pilots choose Coverdrone for insurance cover! Alternatively, you can visit the Feefo website direct.
If you are looking for the most flexible and affordable drone insurance product on the market, you can obtain your drone insurance quote online or can contact a member of our team.