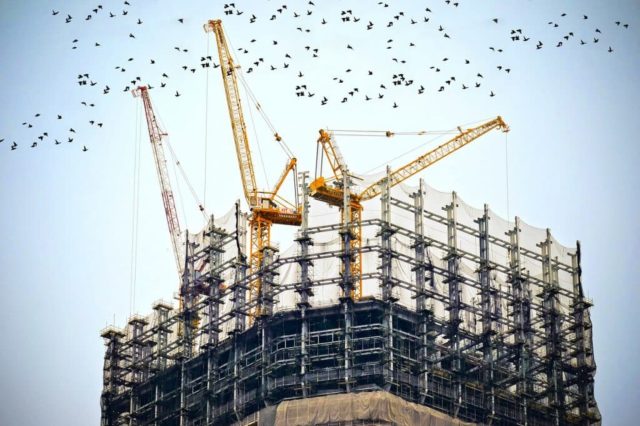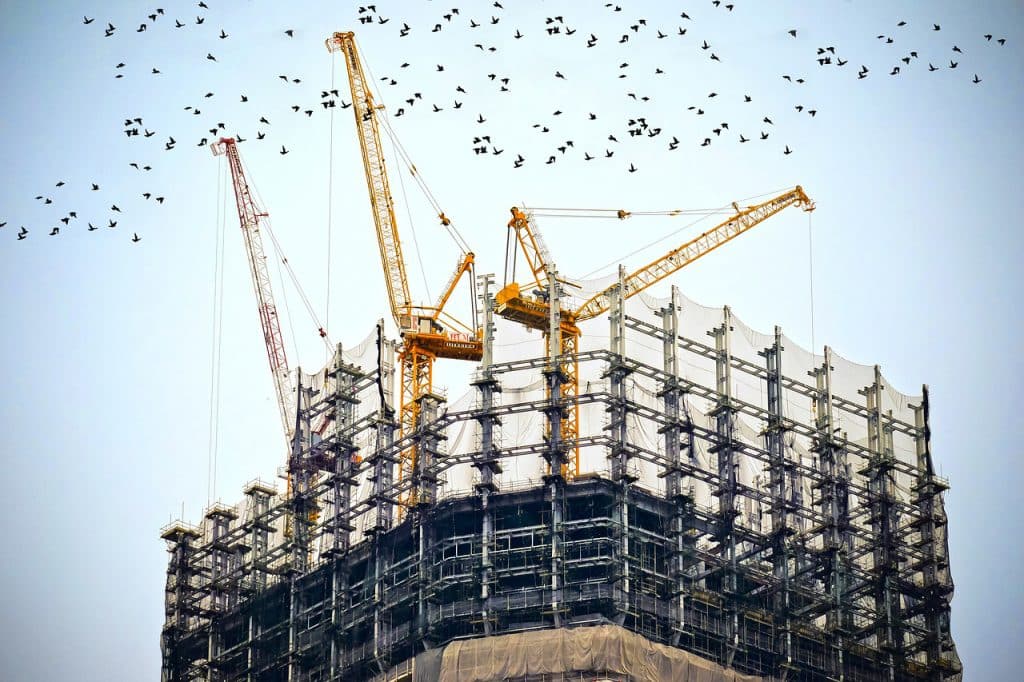 The widespread use of commercial drones across many industries is reported daily, but a recent study has found that UAV growth in the construction sector is accelerating fast.
A report by Drone Deploy reveals that over the last year, increasing numbers of commercial UAV operators have assessed building sites from above and created over 400,000 detailed maps for clients. 
This vast drone data repository covers agricultural uses, existing tall structures and mining and excavation areas, but the largest users of unmanned aerial vehicles to create video, stills and accurate mapping is the construction sector.
Over the last 12 months, the Drone Deploy statistics show use on construction sites rising a staggering 239%  as builders and engineers make use of their drone data services.
Who Uses the Drone Data?
In construction, a range of personnel utilise the technical data provided by drones, including IT specialists and engineering consultants. However, the day-to-day project managers on the ground are making maximum use of the valuable mapping information – often in real time. 
For many years it's been expensive and time-consuming performing site surveys, getting that information collated and then presented in a usable form.
Additional scaffolding was often required, or cranes and viewing platforms were brought in to assess areas not easily visible from the ground. 
Drones have changed that. Images can be viewed on tablets while a drone completes a flight, or a construction site manager can interpret survey data as it is transmitted to his laptop. It's now on demand, when it's needed.
Drones Offer Builders Flexibility
UAVs offer so much more to building specialists. Bad weather would previously delay safety inspections, where protective clothing and bespoke climbing equipment was often required. The physical well-being of the inspection team was also an important consideration.
Commercial drone operators can still assess building projects – safely – even during adverse weather conditions. This reduces delays, maintains schedules and keeps personnel safe.
Drones help with site H&S, but are also used to assist with contract bidding and the quotation processes, to complete quality audits and produce ongoing visual reports for clients.
Coverdrone has also seen growth in the building sector as many of the commercial operators we insure seek equipment and public liability insurance ahead of beginning contracts for construction firms.
Organisations that use data to forecast, plan and adapt to changing circumstances are discovering the enormous advantages of incorporating drone use into their projects. The growth reported by Drone Deploy looks set to continue.   
Coverdrone offers a range of flexible insurance products to individuals and commercial UAV operators. Contact us for more information or to obtain a drone insurance quote.