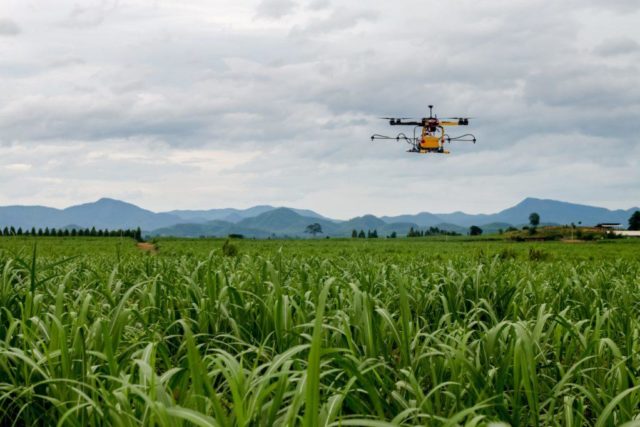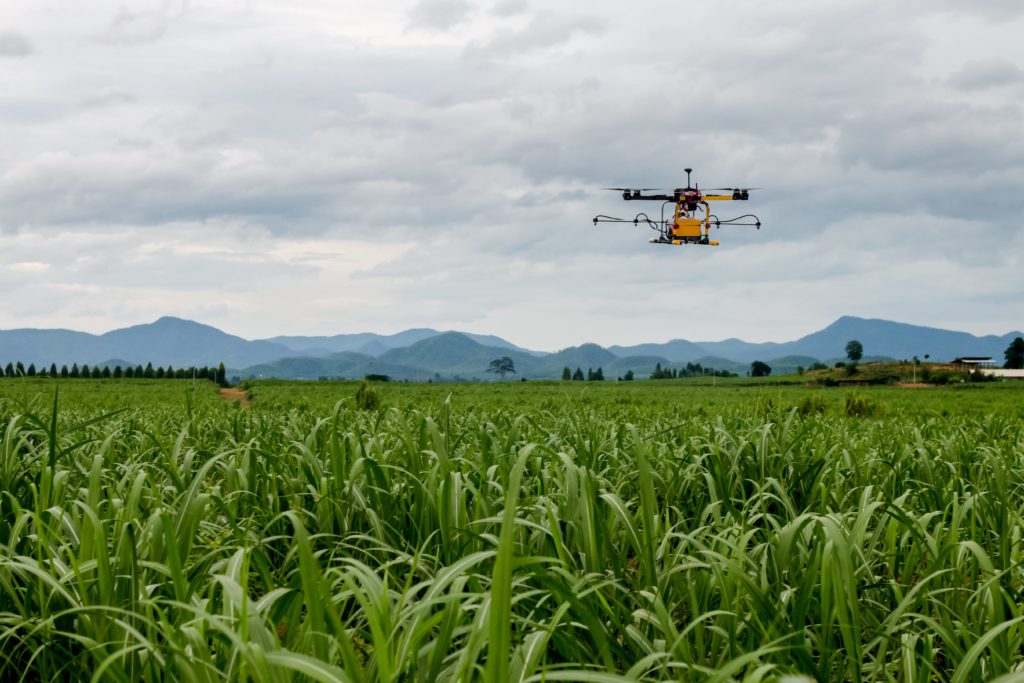 Meticulous Research, an Indian based research organisation, has created an industry forecast which predicts that the global agriculture drone market's worth will reach a massive net worth of $5.19bn by 2025!
Why Such A Huge Growth?
Forecasters from the research group have explained that the growth within this market is mainly due to factors such as the below:
Growing population and rising pressure on the global food supply
Increase in venture funding for development of agriculture drones
Growing e-agriculture or information and communication technologies (ICTs) in agriculture
Rising automation in agriculture
Growing emphasis on enhancing agriculture efficiency
Rising need for water conservation across the globe
A Meticulous Research press release commented on the report:
"Drones in agriculture can ignite a big change in improving the efficiency of agriculture. These drones are used for soil and field analysis, crop monitoring, irrigation, crop spraying, crop field mapping, crop health assessment, and livestock monitoring, among others. The use of these drones is a cheap and economical way to manage farming, which helps to accomplish once time-consuming and difficult tasks, all while dipping costs across the board."
"For instance, agriculture drones can spray 40-60% faster than manual spraying with saving 30-50% in chemicals. In addition, drones are also able to conserve up to 90% of water usage for agriculture."
Agriculture Drone Market – Hardware Vs Software
However, the report explains how technical limitations of drones may hinder the market growth to a certain extent. The agriculture drone market is broadly segmented, in regards to product type, into the hardware and software.
Hardware
Hardware made up the largest share of the overall agriculture drone market in 2019. This is due to the growing need of replacement, upgrading, and modification in drone hardware components to increase the lifespan and performance of drones – as well as to gain competitive advantage. Furthermore, there was a rising interest in companies modifying and creating drone structures to allow organisations to work under extreme climatic conditions.
The overall agriculture drone hardware market is broken into rotary blade, fixed wing, and hybrid drones. Rotary blade made up the largest share of the overall hardware market in 2019, owing to it its greater manoeuvrability and compact design, easy to use nature, higher payload capacity and comparatively lower price than the other types of drones.
Software
The fast growth of the software segment is mainly attributed to growing software technology and increasing software demand for better data analysis. Based on application, the agriculture drone market is broken down into the following:
Precision agriculture
Livestock monitoring
Smart greenhouse
Irrigation
Precision fish farming
Other applications
Precision agriculture made up the largest share of the overall agriculture drone market in 2019, owing to growing demand for drones in numerous precision agriculture operations, including weed detection, plant counting, crop health monitoring, and harvest season monitoring – among others in order to gain better productivity and increased revenues from agriculture. However, the agriculture drone market for irrigation is expected to grow with the fastest CAGR from 2019 to 2025.
Geographical Factors
Geographically, the global agriculture drone market is sectioned into North America, Europe, Asia-Pacific, South America, the Middle East & Africa. North America took up the largest share of the market in 2019, followed by Europe and Asia Pacific. With the rapid growth in population, growing demand for high quality crops, and rising disposable income, the North America region is expected to be the largest adopter of agriculture drones through 2025.
Sony Updates Smart Agriculture Solution
An organisation that is showing support of the drone agriculture industry is Sony, as it is has recently updates its agriculture drone technology, the Smart Agriculture Solution. The organisation has added an online training academy, along with a library of training videos, as well as announcing that it will host webinars.
The Smart Agriculture Solution launched in 2019 and is comprised of a drone-mounted multispectral sensing unit and Fast Field Analyzer image software for in-the-field crop management, monitoring and insights. Sony has said that its regular software updates ensure the product continues to evolve by expanding its capabilities and functionality.
The updated version of the technology enables native prescription creation, which provides additional information to users and supports end-to-end workflow. This advancement allows users to use the latest information from the field to make quick and informed in-season nitrogen and pesticide application decisions. The update also improves the systems compatibility with additional drone models.
The online training academy includes on-demand videos on topics such as field installation and preparation, on-site flight operation, data capture and processing.
Will The Covid-19 Crisis Accelerate Drone Use In Harvesting?
In one of their recent blog posts, 'Drone Harvesting In A Crisis?', COPTRZ commented on how COVID-19 may accelerate drone use in harvesting:
"Britain is facing a growing problem of finding labourers to pick its fruit and vegetables. As the UK government calls upon the population to help with the 2020 harvest, amidst the Coronavirus crisis, drones for agriculture may hold the answer.
The COVID19 pandemic has changed the landscape of the UK, however the outbreak has only compounded the problems that farmers have experienced in hiring labour in recent years. A huge infrastructure of growers, workers and logistical operations supply the nation with the fruit and vegetables. As the age of agriculture robots takes pace, until now drones have largely been used for crop surveying, management and dusting alongside a growing application in livestock monitoring.
But with the shortage of farmhands only set to increase in post-coronavirus, post-Brexit fields of Britain, rapid advances in drone technology mean that an army of automated flying machines could be the future of assisting and performing the labour-intensive task of bringing in the annual harvest."
We would like to hear your thoughts in regards to this – do you think that the agriculture drone market will grow at such an expanding rate? Are organisations such Sony correct to invest such a vast amount of time in software to enable the market to grow? Let us know via our social channels!