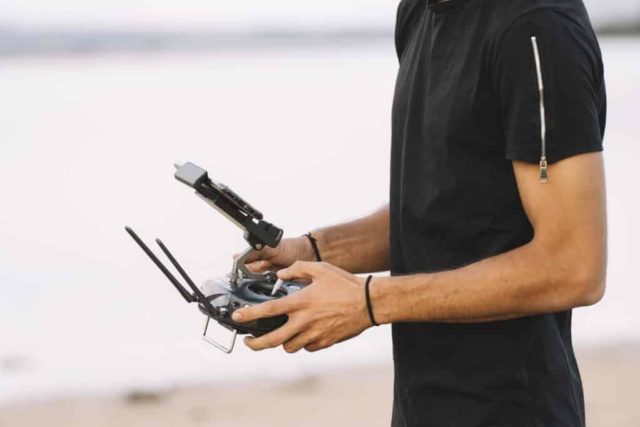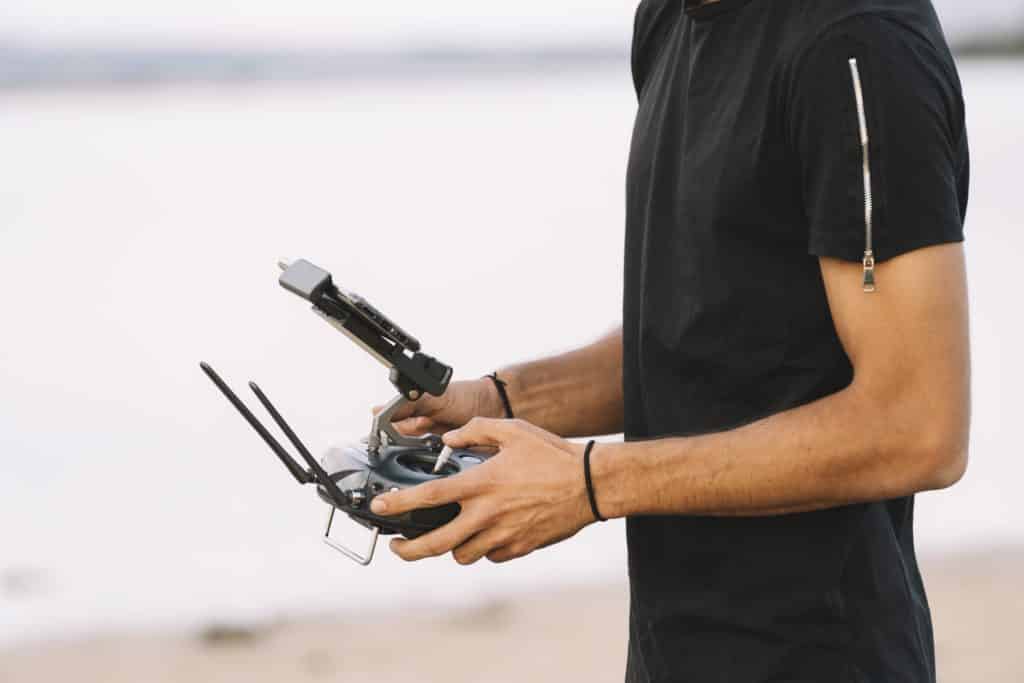 Coverdrone are dedicated to providing a five-star claims service, as we understand how important it is to you to get you back up and operational again as soon as possible. As we come into the new year, we thought that we would take a look back over 2019 and get an understanding of what was the highest claim received. Within this article, we are going to give you an insight into what that was, explain how this type of claim can occur, and provide some tips on how to mitigate the likelihood of this situation happening!
What Was The Highest Cause Of Claims In 2019?
Throughout 2019 the highest cause of Coverdrone claims, making up a total of 45%, was due to pilot error. Pilot error can occur as a result of various factors, which in the majority of situations can be avoided if pilots are made aware of the risk.
What Are The Key Factors That Cause Pilot Error?
Michael Smith, Head of Sales/C-UAS Lead at Heliguy, took the time to provide us with some useful tips that he believes may help pilots avoid making a mistake:
"Drones are an incredibly useful tool, whether you are a hobbyist, a professional pilot, or somewhere in between the last thing you would want is anything to happen to your drone.
Look, we know accidents happen, and there are a few main reasons why this happens.
Running Before You Can Walk
Learning the basics of your aircraft is a must in our opinion. The drone will be supplied with a user manual which will go through the different flight modes the drone affords you. Knowing what features each mode allows you to do may save you from an unfortunate incident. If you can wait until you drone arrives, these are all available to download
Using DJI's free flight simulator is a good way to hone your piloting skills before the real thing, getting you used to the flight modes and controller, understanding what the features can do. This may save you an unfortunate accident during you first few flights.
Advanced flight manoeuvres are what you will eventually want to achieve but trying them too soon may result in an incident with your drone. Flying backwards is one of the main advanced manoeuvres which can achieve some amazing footage, but if you're not paying attention, or flying in a confined space, a crash can quite easily happen. If you are doing advanced manoeuvres, make sure you are in a wide-open space to reduce the risk.
Understanding the drones stopping distance can limit the risk of crashing your drone. Like any vehicle traveling at speed, it will take time to bring to a standstill. If your drone is being flown in sport mode, then the greatest speeds can be achieved. Along with this, often obstacle avoidance sensors are inactivated in this mode which increase the chance of a collision if you're not careful.
Flying Indoors
You may be tempted to try and fly your drone indoors, especially the smaller options, but by doing so will remove the use of the GPS or GLONASS signal giving full control to the pilot.
Internal flights are often surrounded by potential collision risks on all sides. Obstacle avoidance sensors are super sensitive, and if an obstacle is detected, may result in the aircraft moving toward another hazard such as the ceiling of the room.
Ignoring Warning Messages
Warning messages are designed to ensure your drone can be kept as safe as possible. These should not be ignored. They can indicate potential issues which may result in a drone crash such as weak GPS signal, weak controller connection and low battery notification amongst many more. Pay attention to them as these can help reduce the risk of an incident.
Check The Weather
Drones are electronic, and most are not water resistant/proof. If there is an indication of potential precipitation, our advice would be to not fly your drone. Water ingress can cause the drone to perform abnormally or result in a complete failure. As well as precipitation, paying attention to wind speed is also a must, in particular gust speed. This can cause the drone to veer of course or blow into a potential hazard causing a crash. Wind speed can also impact on drone performance reducing flight time quite substantially as the motors have to work harder to maintain Its position."
Further to Michael's recommendations, we have put together a few factors that we, within the claims team, have seen be the frequent case of claims:
Distraction
Psychologists say that distraction is the number one cause of forgetting things, hence the need to avoid becoming distracted and avoid distracting others. Distraction could be anything that draws a person's attention away from the task on which they are employed. Some distractions that you as a drone pilot may come across are unavoidable such as loud noises, somebody entering your operational field or perhaps one of your spotters providing you with information/asking a question. However, other distractions can be avoided or delayed until more appropriate times such as answering a phone call, social conversations or checking your emails.
Lack Of Communication
Poor communication is one of the highest contributing factors in accident reports. The issue with exchanging information during an operation, may be that the information could be unclear or inaccessible, and the person receiving the information may therefore make assumptions about the meaning of this information. It is common that with any verbal communication, only 30% of messages are received and understood correctly. It is important to bear this in mind if you work within a team.
We recommend that any detailed information that needs to be passed between yourself and your team that is complex, should be written down. For example, log books, checklists and worksheets are useful resources to use. Verbal messages can therefore be kept short. As the remote pilot, always give your team the chance to ask questions before a flight so that no assumptions are made.
Complacency
Complacency can arise when conducting a routine activity that has become habitual which may be considered as a comfortable and safe process. It is therefore important when conducting routine and habitual tasks to maintain an adequate, or optimum, level of stress through different simulation. For example, always expect to find a fault! If you follow written instructions and adhere to a procedure, this increases vigilance and concentration. It is important to avoid working from memory and assuming that something is okay when you have not checked it, a pre-flight check list is therefore a great document to always have to hand!
Lack Of Resources
As there are no airworthiness requirements currently in the majority of countries, it is your responsibility to maintain your equipment to the highest standard. If you are trying to operate an old or damaged drone, then you may be putting yourself under unnecessary pressure.
Regardless of the task, resources also include personnel, time, data, tools, skill, experience. A lack of any one of these resources will affect a person's ability to complete a task. When the proper resources are available, and to hand, there is a greater chance that we complete a task more effectively, correctly and efficiently.
Is Lack Of Knowledge A Key Problem?
Kevin Gillespie, Marketing Director at Coptrz, comments on the matter of pilot error from a training academies perspective:
"We're in the stage of drones being marketed as incredibly easy to fly with amazing camera systems and safety features. And you know what, the drones being made today are exactly that. But, on the flip side you have a lot of new pilots being lulled into a false sense of security and being overconfident of what it takes to operate drones safely. Any Remote Pilot should have a thorough understanding of the systems their using, and the limitations of the craft to avoid incidents and accidents from poor judgement or lack of knowledge.
On top of that, we've seen an explosion of cut price online courses over the past year where people are getting their Commercial Drone Licences without any actual classroom time with industry experts or teachers. It's the equivalent of catching an EasyJet flight and the pilot telling you they learnt everything they knew from watching YouTube videos.
What we tell anyone looking to start a drone business, or to incorporate drones into their business is that you need to invest in proper training upfront. The drone market is going to become highly competitive with a number of companies fighting for the same contracts. When it comes to the company choosing one drone provider over another, which one do you think they will choose? The one who bought a cut-price online course and turned up for a flight test, or the provider that has fully invested in a mix of quality classroom-based training and resources developed by industry experts."
Are Pilots Staying Current?
Matt Williams, CEO of UAVHUB, confirms some of these critical points, that he believes would reduce the chances of an accident or incident with your drone:
"One of the best things any Remote Pilot can do to help avoid accidents and incidents is to get out and practise… Then practise some more!
This isn't just about learning your craft, it's also about staying current so that the flying comes naturally. This way, when the pressure is on, operating your drone is second nature and you've got the free capacity and muscle-memory to fly your aircraft instinctively and concentrate on getting the shot.
Pre-flight planning is another thing which people seem to do very well when they first get qualified but can lose its effectiveness as Remote Pilots become more comfortable operating. Walking the operating area before any flight; checking for wires strung between trees and the tree branches themselves (particularly in winter, when they're not as easy to spot because they don't have any leaves) is another very powerful and underutilised tool, which can help reduce risk and prevent 'simple' accidents and incidents from occurring."
How Do I Make A Claim With Coverdrone?
In order to adhere to our 48 hour turn around, from notification to final settlement, we acquire some assistance in ensuring that we have received all of the necessary information from yourselves. To start the process of making a claim, we require you to fill out our claims form which can be found via the Coverdrone website.
As well as the claims form, we also require some additional information to formulate a clear picture about what happened to your equipment. All claims differ, therefore giving us the most appropriate and relevant detail enables us to provide you with the speedy resolution that you deserve.
Information Required From Commercial Operators
Pre-Flight & On-Site Survey
Photos Or Videos Of The Incident
Copy 'Ops' Manual
Copy Of Permission For Aerial Work From The Relevant Aviation Authority
Proof Of Purchase/Ownership
Flight Data (Where Available)
Operator ID
Information Required From Recreational Operators
Proof Of Purchase/Ownership
Photos Or Videos Of The Incident
Flight Data (Where Available)
Operator ID
Flyer ID
Our Specialist In House Claims Team
We manage all of our claims in house and do not operate a call centre, when you call you will speak to our dedicated claims team.
If you have any questions in regards to our claims process, please contact a member of the team.