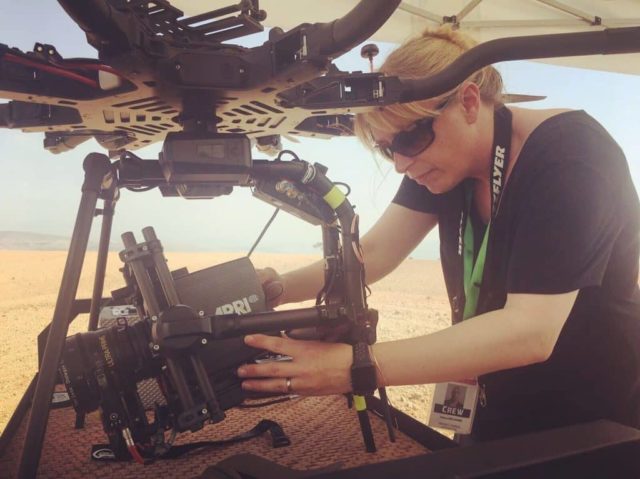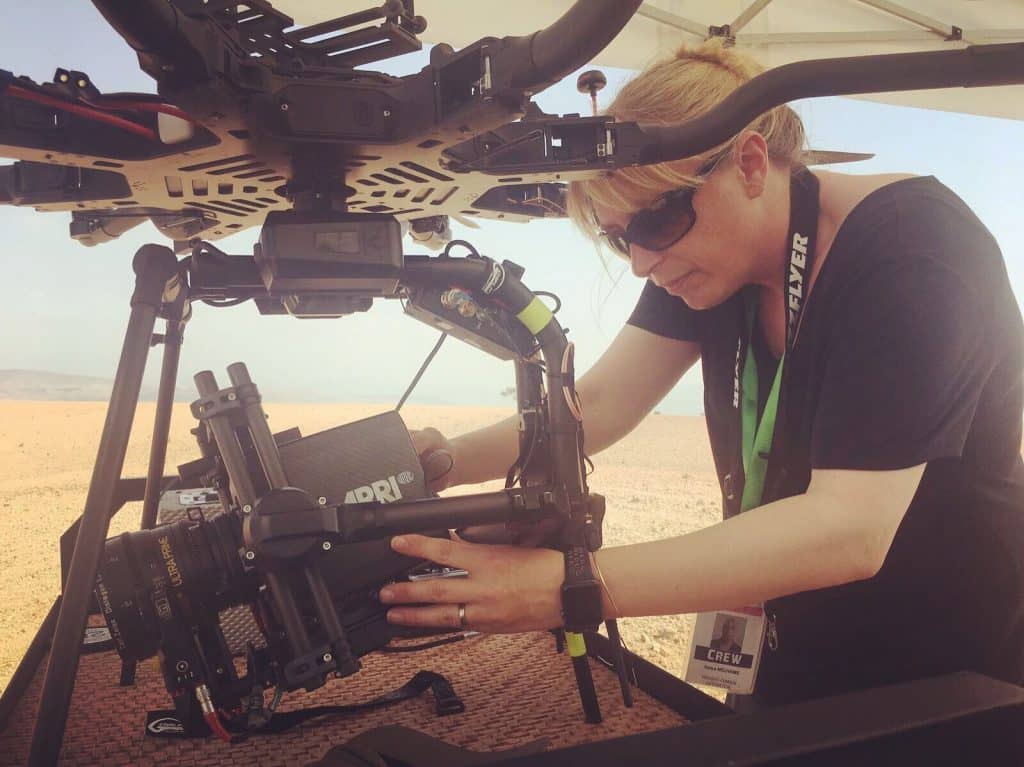 Formed in 2012, The Helicopter Girls are not your usual drone team. With a wealth of experience in TV and films, plus hands-on knowledge of UAVs and top-end cameras, these commercial operators deliver stunning aerial images… never shying away from a challenging mission!
Based in London's Shoreditch area, The Helicopter Girls operate all over the world. Run by Emma and Kat, a talented group of freelance drone flyers enable the girls to create beautiful and engaging imagery for a wide range of clients.
But first, why "Helicopter" Girls when they're all about the drones? Emma explained…
"Before the arrival of recreational and commercial UAVs, Kat flew model helicopters. She also knew how to look after them, eventually building her own and sourcing the necessary spare parts. When drones came onto the scene she was one of the first to realise what they were capable of, and how they would present amazing opportunities for photography and film. We just liked the name, and it stuck.
"We both had careers in the television industry, so it was the logical step for us to harness the new technology and expand what we could offer to directors and filmmakers."
The timing was perfect. With a brief spell understanding what could be achieved using drones, Emma and Kat embraced the industry and were one of the first teams to complete UAV ground school exams. The aircraft were important, but capturing quality footage was always central to the pair's plans. They imported the first Cinestar 8 airframe into the UK.
"Initially, we didn't intend the drone operations to evolve into a career. It was meant to supplement what we already did and enjoyed. But within a few months of us completing our training and becoming PFAW qualified we noticed how quickly the technology progressed. We just needed to combine the aerial capabilities of the drones with professional cameras. That's where Kat's expertise came in."
Full-time Commercial Drone Operators
The decision to go full-time was risky, but when production teams and programme makers realised what the girls could offer it proved to be one of the best moves they would ever make. Experimentation with several heavy-lift drones convinced the team that even top-end film industry camera equipment could be accommodated.
The girls' film roll views like a who's who of the movie industry. Work has seen them credited on Mission Impossible 5 (FILM), Endeavor (ITV), Agatha Christie's And Then There Were None (BBC), Fungus the Bogeyman (SKY) and numerous high-profile TV commercials and music videos.
With numerous successful commissions to their name, fresh developments in the delivery of TV and film programming opened up new markets to the Helicopter Girls.
Emma explained: "Sky, Netflix and Amazon have changed the industry beyond all recognition. There are innovative ideas, clever concepts and an increased demand for video content that others have not been able to create. That's where we come in.
"We recently completed one of our longest assignments, a six-week stint on set with the production crew of the Amazon-funded "Jack Ryan" series in Morocco. It was an incredible experience. The plot follows the hunt for ISIS operatives in remote and bleak territory. So drones were the obvious solution to film from otherwise unachievable angles. The director wanted explosions covered and views of terrorist compounds from the air."
Work on the eagerly-anticipated eight episodes meant that Emma and Kat made valuable connections with the largely American crew. That should lead to some exciting projects across the Atlantic over the coming years, but a series closer to home has always been a favourite… for different reasons.
"We've worked on Detectorists from the start, back in 2014," Emma revealed. "It's a BBC sitcom series directed by Mackenzie Crook, who also stars alongside Toby Jones. Its focus is a Metal Detecting Club, but it's more about the fabulous characters.
"Across the three series we have improved techniques and utilised better equipment. That's apparent from the footage. Over time, the Alexa Mini camera has changed what we can offer with drones. It's been very rewarding to keep pushing the boundaries and giving production teams different options."
Drone Insurance To Cover Every Angle
Working for the most respected directors and most talented production teams means that The Helicopter Girls' footage must exceed expectations. That means constant investment in the latest hardware. Offering the Freefly Alta 8 drone and ultra-stable Movi Pro aerial systems that carry the rugged Alexa Mini and Red cameras comes at a cost. A BIG cost.
"We've built up some delicate and expensive drone and camera kit. It's our livelihood, so it's vital that we are properly insured. From day one Coverdrone has given us what we need – helpful advice, easy to understand drone insurance policies and flexibility.
"Depending on the client, the job and the location, the hardware we use changes – often daily. We sometimes hire additional gear that can be worth tens of thousands of pounds. That means we need to be able to alter the value of cover quickly, and often increase the public liability depending where we are flying.
"Dealing with the Coverdrone office has always been easy, but with recent additions to their website it's now easy to amend our commercial drone cover online, even when we're on-set if required. That's the kind of flexibility we need to stay ahead of the competition."
Footage from the new "Jack Ryan" series captured by The Helicopter Girls will be screened in early 2018. Clips from various shoots can be seen on The Helicopter Girls' website.