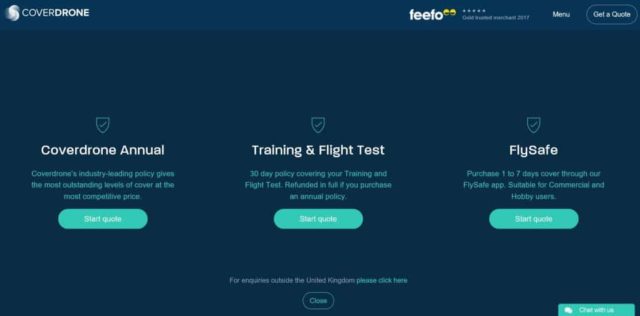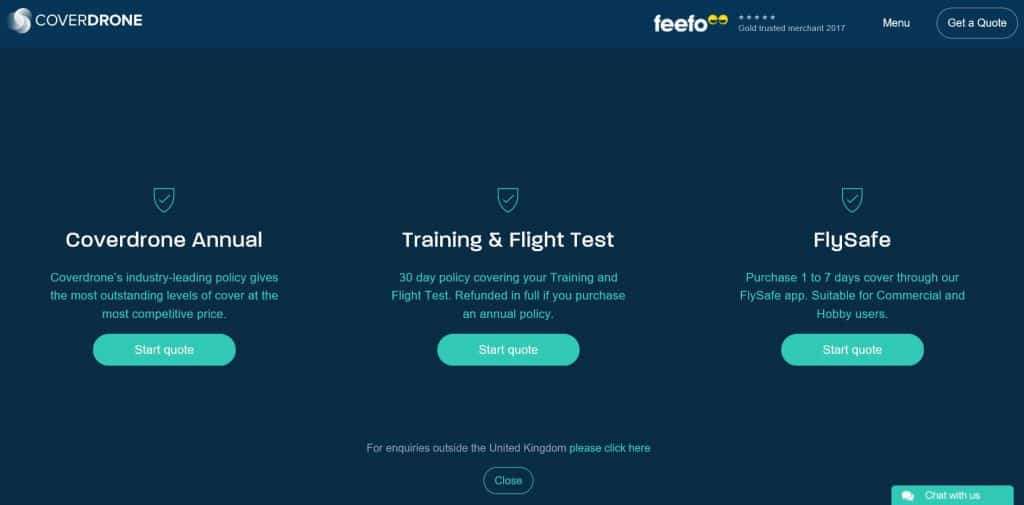 Time is precious and drone insurance requirements can differ on a daily basis, so Coverdrone has listened to its customers and introduced online tools to put UAV operators in full control of their policies.
We are always looking for new ways to improve the website experience for our customers. That means easy and convenient ways to purchase the right drone liability and equipment cover – when it's needed.
Previously, customers have completed an online form, or called the Coverdrone office, and then waited for feedback. Queries are handled quickly, but it involved a manual process that took time.
That's all changed. Log on to the Coverdrone website and you'll see easy options to renew or amend your drone policies. YOU are in control.
User Friendly Website
Now UAV clients can manage the application process themselves. They will be able to generate quotations online, and the documentation will be immediately visible and also sent as an email.
The new system will also create copies of policy quotations on the Coverdrone system which will be accessible by clients each time they log on. Crucially, they will be able to amend applications themselves without having to make a phone call.
The new functionality makes Coverdrone unique. All details are retained and stored so that you can access them when you need them. While other systems force users to recreate and replicate details each time they log on, Coverdrone clients will be able to make modifications to individual policy items.
Less Hassle to Renew Drone Insurance  
At the end of a twelve-month cover period, our clients will receive an email before the existing insurance policy lapses. A simple log-on to the Coverdrone system will then enable UAV operators to amend policy details and renew without any fuss.
But don't worry, the Coverdrone team is still in place!
Although advances in data management and website user experiences give drone customers more choice and flexibility, the experts at Coverdrone are still there to help.
We will always be at the end of the phone to offer advice and speak directly to customers.
PC, Mobile or Tablet – You Choose!
The new process is not limited to PCs and laptops. The user screens are accessible via tablet and mobile phones, meaning that Coverdrone insurance can be updated on the go – even when you are busy out on a job.
Using a mobile device, all policy elements can be viewed and amended on the spot, 24 hours a day. 
Fly Safe. We've got you covered!