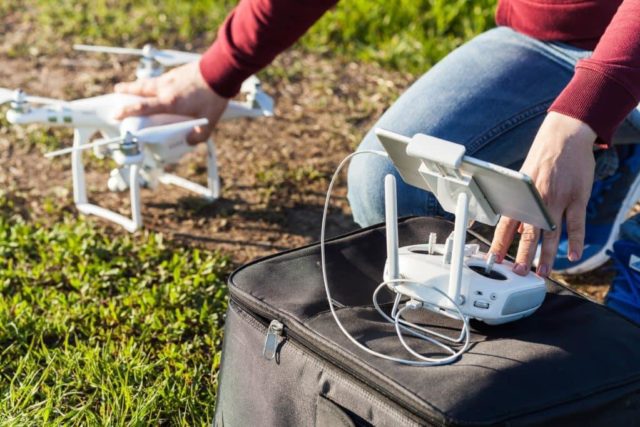 Although within the UK it is not currently a legal requirement for recreational drone operators to obtain drone insurance, there are many reasons as to why hobbyist pilots may wish to consider purchasing a policy. Here are our top ten reasons below…
Public Liability Insurance
Public Liability insurance covers you against any damage you may cause to third party persons or property. Having this type of insurance provides you with peace of mind in that if anything goes wrong, you know that we will be able to help resolve the problem.
Worldwide Cover
You can operate your drone anywhere in the world under our policy, subject to certain excluded territories. This means that if you are going on holiday, you do not need to inform us as it is automatically covered.
Full Cover Whilst In Transit and Operation
Full policy cover is in force whether you are flying your drone, transporting it to and from location, or safely storing it (subject to certain excluded territories).
Equipment Cover For Accidental Loss or Damage
Our recreational policy includes accidental loss of, or damage to, the drone equipment (this includes associated equipment such as ground based units, laptops etc) including disappearance.
Flexible Periods of Cover
You have the option to choose from one day to one year and everything in between.
Hired-In (Non-Owned) Equipment Cover
This cover protects equipment that is not owned by you but is hired-in under a hiring agreement.
No Restriction On Number Of Drones
With our recreational drone insurance policy you can add as many drones as you would like to your policy.
Free Registration
It is free to register an account with Coverdrone. Once registered you are able to go in to your account and make any amendments to your policy as and when required, at any time of day.
Coverdrone Flysafe App
The FlySafe app (available for iPhone, iPad and Android devices) delivers rich and accurate safety data ranging from airspace maps, dynamic restrictions and much more. Visit our Coverdrone FlySafe App page for more information.
In House Fast Claims Service
In the unfortunate incident that you may need to make a claim, our specialist team are here to help with your claim every step of the way and as quickly as possible.
If I Am a Recreational Drone Pilot Do I Need To Register?
In order for your recreational policy to be valid, we require that all drone pilots comply with local rules and regulations. As of November last year, within the UK, it is a requirement that all recreational drone operators obtain both a Flyer & Operator ID:
Flyer ID – Anyone who wants to fly must pass an online theory test on flying safely and legally. This test will have twenty multiple choice questions and the pass mark is 16. To prepare for the test, flyers can use the new Drone and Model Aircraft Code. Once the test has been passed, operators will get a flyer ID, which acts as acknowledgement of competency as a remote pilot from the CAA. There is no minimum age requirement, however children under the age of 13 can only register with a parent or guardian present. Your registration is valid for three years and it is free of charge to register.
Operator ID – An operator ID is separate to a flyer ID in the sense that anybody who is responsible for a drone or model aircraft must register as an operator. Once you have registered, you will get an operator ID with your certificate of registration. You must display your operator ID on your drones and model aircraft. You can use the same operator ID for all your drones and model aircraft. In order to be an operator, you must be aged 18 or over and your registration is valid for one year. The fee for this registration is £9 which is renewable annually.
If you have any questions in regards to whether our recreational policy is suitable for you, please do not hesitate to get in touch with a member of the team. With our annual policies starting at £16.80, our cover is a great way to create piece of mind when enjoying your drone with family and friends!