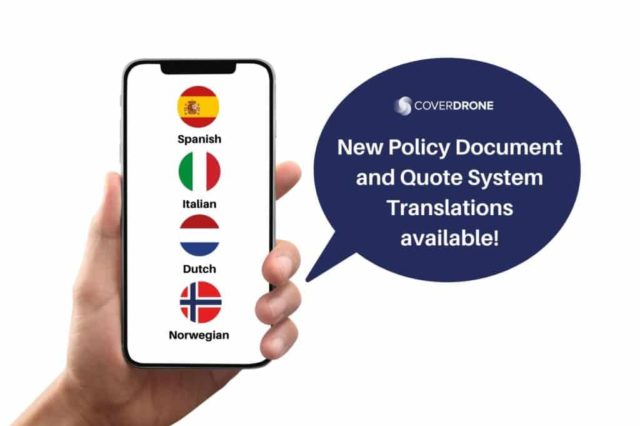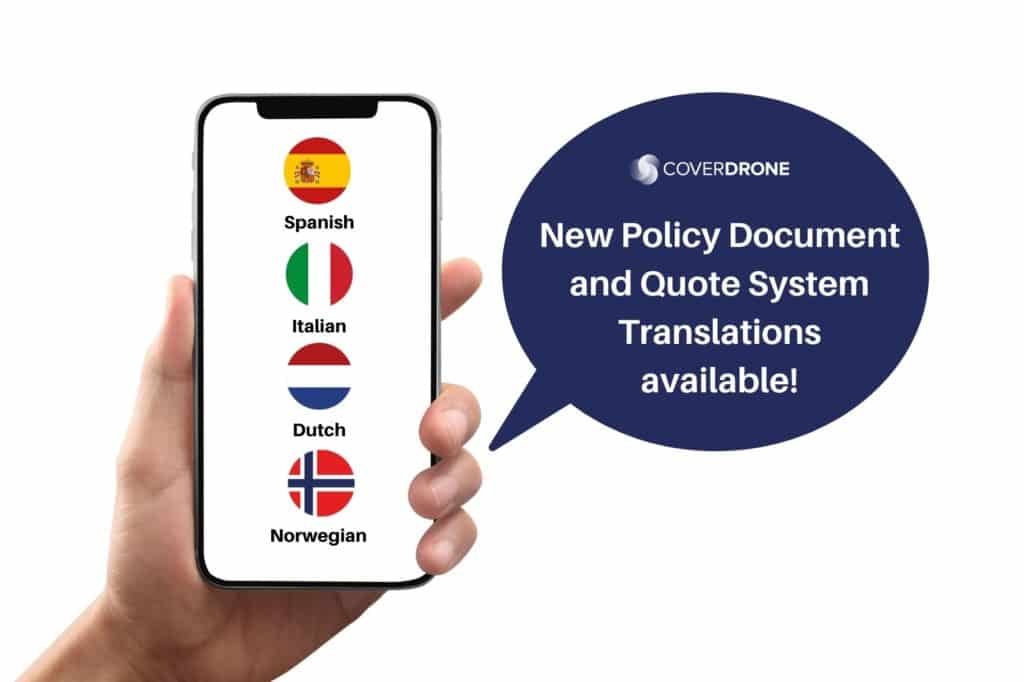 Coverdrone always take the time to listen to customers feedback and do our ultimate best to act upon it. We thrive from taking onboard suggestions and anything that can help our clients' needs and enhance our business.
Currently, our documentation and quote system has only been available in English. However, we have taken on board customer feedback where there had been an overwhelming reception regarding the translations of our documentation and quote system to reflect the native language of the site visited.
Finally, we can announce with great pleasure and pride that after a significant upgrade to our system, we are launching the translation of our documents and quote system in 4 new languages! These translations will be for Spain, Norway, the Netherlands, and Italy! It was a huge long-awaited project, which took time and precision to get right.
If you are an existing customer in any of these 4 countries and you have documents in English; but would like them in a different language, then please contact us and we will be happy to provide these to you.
"Will other languages be translated?"
Very soon, other languages will be announced. This is an exciting time at Coverdrone, we are sure this change will make the process of taking out one of our policies a whole lot easier. By translating our online quote system and policy documents to native languages, Coverdrone will have the ability to connect with a much greater outreach and variation of clients across the world.
Get insured with Coverdrone today
Currently we offer specialist drone insurance across the UK, EU, Canada, Australia and New Zealand. Please don't hesitate to get in touch with a member of the team today if you have any enquiries about our products and service.