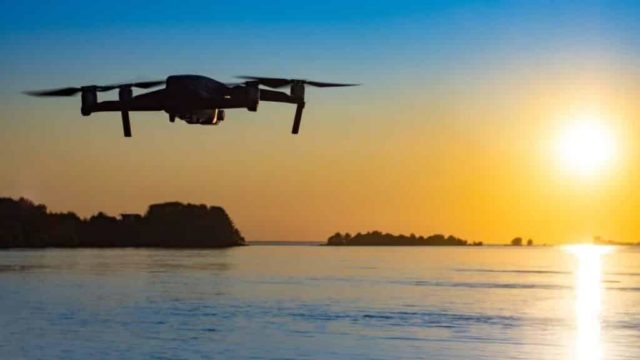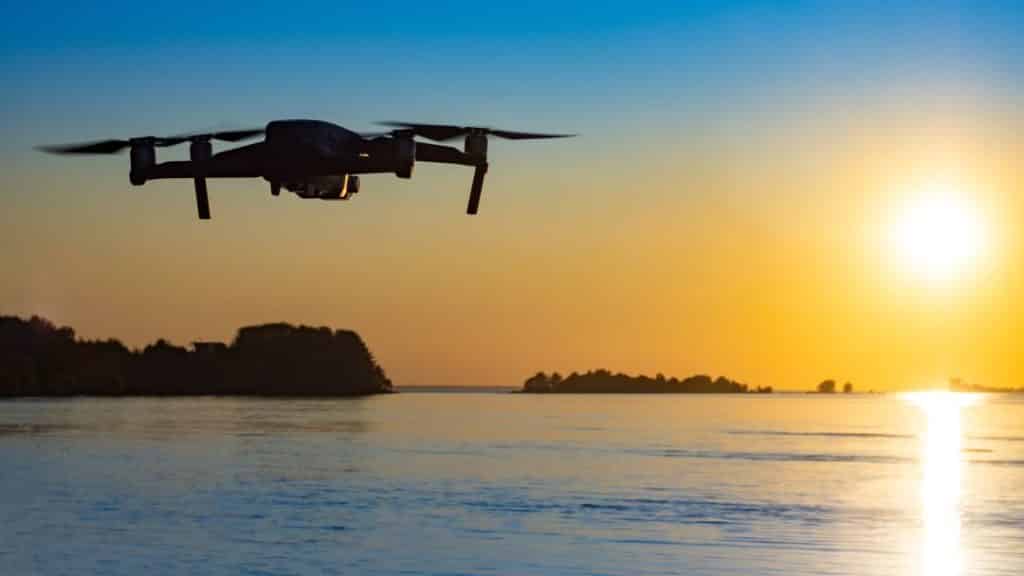 Did you know that 'About 71% of the Earth is water-covered' ? There is no doubt that the wonder of water is incredible and mesmerising in its many forms (oceans, waterfalls and rivers for example). However, it can be extremely hazardous to drone operators. We understand that the prospect of flying your drone over water can seem daunting and, in some cases, dangerous.
It is worth considering that many professional drone photographer and videographers may require operating their drones over water to capture a breath-taking scenic shot or visual.
Hazards in water environments
Some of the potential hazards that may occur from time-to-time in water environments include: spontaneous downpours, birds, boats, waves and high winds.
"How can I take precaution when flying my drone over water?"
Coverdrone have collated our 5 top tips for flying your drone over water environments, we do not encourage clients to fly over water due to the hazardous nature, but we understand that professional aerial photographers and videographers will have to make the exception from time-to-time!
There is nothing more important then to prep and plan your drone shot! Get together your thoughts on paper or a noting app about where a safe location to shoot may be, visualise your end goal and test shoot your drone's angle on land to make sure it is correctly set up. By carefully articulating a plan, it will bring an aspect of peace of mind and help to eliminate danger.
2. Practice and boost your confidence!
Before beginning your drone operation over water, we strongly recommend setting some time aside to ensure that you can master skills that will enable you to fly with confidence and control. So, use this delegated time to practice your take-off, flying and landing skills on land. (You can thank us later for the confidence boost!)
3. Never fly outside your visual line of sight!
Resist the urge to fly your drone beyond your visual line of sight! We understand the temptation of flying long distances over water to further explore its wonders and get that perfect picture… We strongly advise to be as safe as you can and not sorry – never fly outside of your visual line of sight!
4. Keep your home point updated manually
What is a home point? The 'home point' is where your drone has taken off from when flying from land. You may find the challenge of a drifting boat during operation if that was your beginning home point. If this is the case, and you did not take off from a stable home point, it is worth re-setting your home point so that the GPS is up to date.
5. Pay attention to wind speed and your surroundings!
It may already be pretty obvious, but the strength and speed of the wind can seriously affect your drone's stability during its flight, also battery levels. It's pretty tricky to avoid wind due to its natural occurrence however when on land, you can gauge the strength of the wind and make the consideration whether or not to delay your flight for the mean time. It is pretty safe to assume that the higher you fly in the air, the greater the force of the wind.

As for paying attention to your surroundings, this includes obstacles that you may cross paths with during your flight journey. If beforehand you notice any potential hazards, stay safe and delay your flight take off time. Some of the most common obstacles when flying over water environments include:
Objects that interfere with compass or GPS signal (lighthouses for example, or any device that uses antennas, magnets, or Wi-Fi)
Natural objects: such as trees, rocks and birds
Waves (Always stay a good distance above the waters surface to avoid any collision with the wave which in the worst case, could result in a loss of drone)
Boats – all shapes and sizes!
At Coverdrone with offer both commercial and recreational drone insurance policies with complete flexibility. With either policy, you will always have complete peace of mind when flying over water with full cover! We have an exclusive app, FlySafe, which is designed to help our customers plan and operate their drone flights with a safer approach! The FlySafe App is completely free to download and compatible with both Apple and Android devices.
Take your best caution to fly safe over water, be aware of your surroundings and remain focused when controlling your drone. After all, even the smallest instant of carelessness or lack of attention could result in a damaged or lost drone.
Take on board our tips today and we can guarantee that you will be more likely to fly over water with confidence and carefully considered decisions!