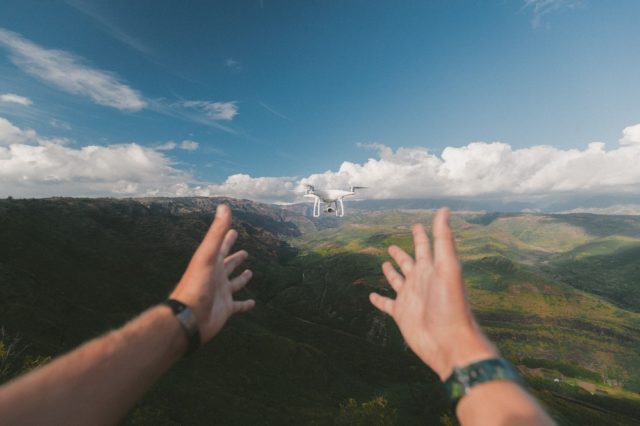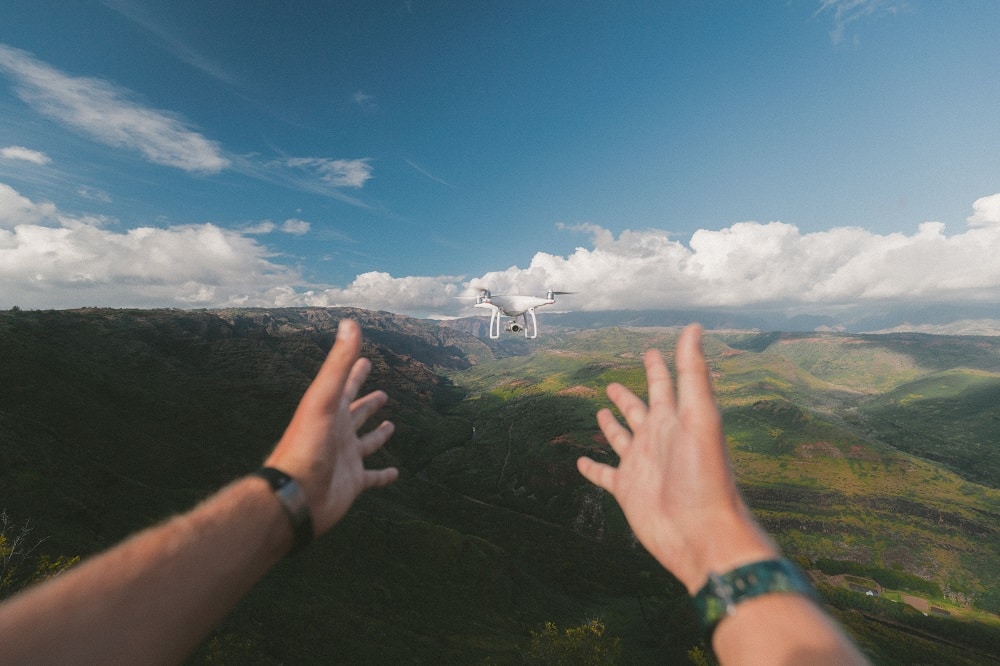 Fly Safe. We've got you covered. That's the Coverdrone moto, but how does that translate to real emergencies when you need to make a claim related to your drone? We took a look behind the scenes at the UK's largest drone insurer…
It all starts with Mel. She's been handling complex insurance claims and queries for many years, and was integral to the evolution of drone insurance at the company. In fact, although the UAV industry is still in its infancy, Mel and the team at Coverdrone boast over ten years of experience dealing with drone policies.
When the unexpected happens, and your drone business is left short of hardware because of an accident, pilot error or theft, that's where the team steps in to guide you through the claims process.
Quick, Efficient and Friendly Claims Process for Drones
The speed at which claims are turned around is something that makes Coverdrone stand out from the crowd, according to Mel. "From a claim coming in, getting the process started, generating estimates and issuing payments, it can be as quick as 24 hours. In fact, our record is two hours. We can handle things incredibly quick if the client has all the necessary information available," she told us.  
"We know important operational time is to commercial UAV operators, so getting their claims handled immediately is always our priority.
"The beauty of Coverdrone is that everything is dealt with in-house. Calls come into our Crewe-based office, and there's a familiar voice to deal with all aspects of the call. That means getting an estimate of the repair time involved, sometimes a monetary value if that is the more appropriate option, or maybe a courtesy UAV to keep the client's business ticking over."
Clients can begin the claims process with Coverdrone out-of-hours, 24/7, direct via the website. They can upload photos of damage, add specific details about the claim and send that over immediately. One of the team contacts the client as soon as the details are assessed in the office.
What Claims Do Commercial UAV Operators Make?
Drone claims come in all shapes and sizes, but Coverdrone's commitment is to replace new for old to get operators back in business as quickly as possible. Whether the damage was in-flight, in-transit or in-storage, damage to equipment can happen any time.
Mel explained: "No matter how sophisticated or robust, drones can malfunction. Even the toughest machines will suffer damage if they crash from height, or when they ditch into water.
"We give out advice about safe and secure storage but that can't always protect against theft. Loss of the data connection can also happen, and that means a drone can fly away. Some insurers insist on waiting several weeks to see if the drone is located. We don't. We act immediately.
"No claim is the same, but I am very specific in what I ask for. With over a decade dealing with drone-related insurance policies, I know what details are needed to progress claims quickly for our clients. Keeping them waiting makes no sense to us. We are committed to keeping them flying.
"We deal with some excellent, approved repairers, such as Heliguy. We keep in close contact to see how quickly repairs can be actioned, whether parts are available and whether a drone will have to be returned to the manufacturer. Relationships with other elements of the 'claim chain' are vital if we are to deliver the best possible service to UAV businesses."
A Funny Thing Happened On The Way To…
No drone accident should be taken lightly, as it invariably means someone is losing business. However, a few claims have made Mel and the team smile.
"One of the funniest calls was from an operator who was working on some filming. The drone flew too low while they were trying to get some exciting action scenes, and they knocked an actor off a motorbike. It was embarrassing, the drone was damaged, but thankfully nobody was hurt!
"Bird strikes are common, but hitting an ice-berg was certainly unusual. We even had one client who intentionally ditched his drone into water to avoid hitting a crowd of people. So that was an interesting claim, but it was the right thing to do to ensure that the public remained safe."
Pilot error will always occur, but Coverdrone never mentions or embarrasses a client. The drone world is close-knit. Everyone knows each other. Client claims are dealt with – no fuss.
Feefo Reviews About Coverdrone Claims
Although details often remain sparse due to embarrassment, Coverdrone clients do post thanks on the trusted review website, Feefo.
Comments like "They settled my claim in a most friendly and expedient manner, full marks" and "My Phantom 4 was damaged on Thursday, I had my claim acknowledged on Friday and was flying my replacement Phantom on the following Monday. They work closely with Heliguy and that really expedited the whole process. It just couldn't have been any easier or more efficient" hopefully paint the picture.
But, as always, don't just take Coverdrone's word for it. Check out the reviews on the official Coverdrone Feefo reviews page!
The last word goes to Mel: "There is no automated telephone service. Clients always speak with a member of our team. That personal service sets us apart."