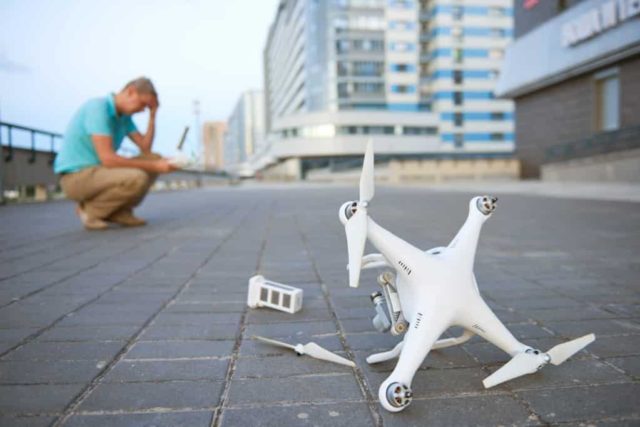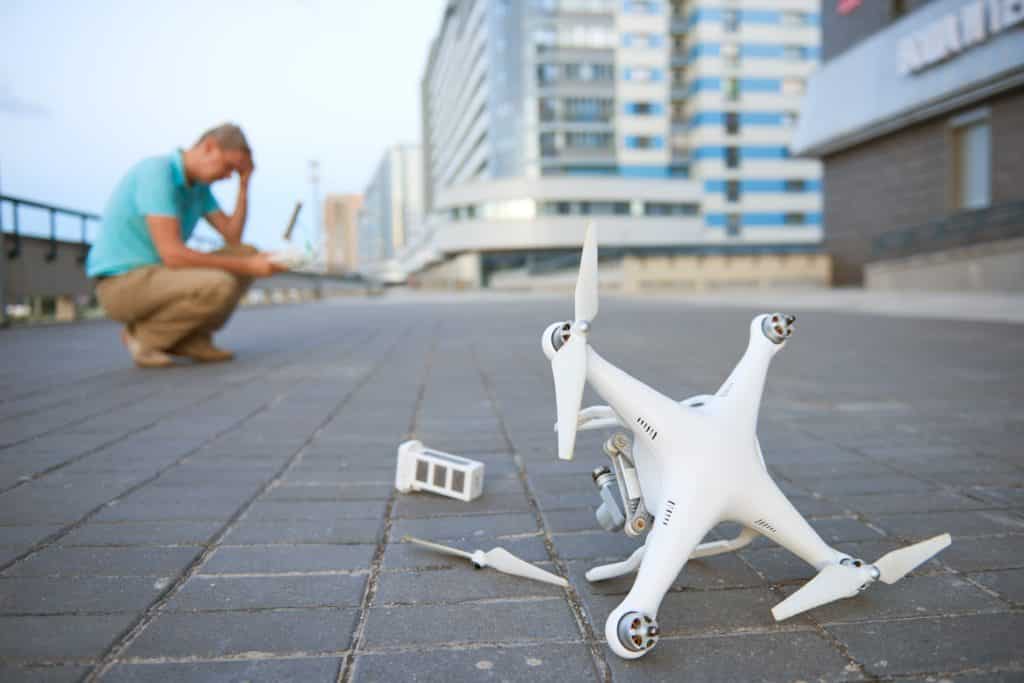 We'd like to share with you an insight into the types of claims we received in 2020. This will hopefully be a useful read and help to make you aware of the most common risks involved with drone operations.
We are proud to say that we settled 99.25% of claims last year.
Most frequent claims of 2020
Pilot error
Accidental damage
Loss of data link
Mechanical failure
Bird strike
Fly-away
Theft from a vehicle
Loss of equipment
Loss of power
Accidental loss
Theft from property
Theft in transit
The above list is not exhaustive but gives a good indication of the types of claims we receive. We are now going to pick out a few examples to explain why these situations occur.
Pilot error
Making up a total of 49% of claims was pilot error. Pilot error can happen for various reasons, and in the majority of situations can be avoided if pilots are aware of the risks. We recently settled a claim involving a client flying their drone into a tree, resulting in the drone being lost in a nearby river.
In more detail, we also covered the main mechanisms of human performance, that can change a flight drastically, in the following blog post: Human Factors That Can Affect Your Drone Flight which you may find useful.
Accidental damage
We appreciate that accidents happen, and that is exactly what our insurance policy is for. With accidental damage coming in as the second highest cause of claims throughout 2020, we frequently see pilots preparing for their flight, or transporting to and from their vehicles, and accidently dropping their drone.
Mechanical failure
Although mechanical failure is not something that we can avoid from happening, we are happy to confirm that our insurance policy will cover the subsequent damage. This is not always covered in other insurance policies, however, Coverdrone policies cover for all-risks.
Theft
You may think that theft of equipment is unlikely, but unfortunately, it is a regular occurrence, and we see a number of claims coming through as a result of this. This is the reason 'theft' appears 3 times in our top 12 list of frequent claims. If we combined our 3 'theft' categories together it would appear at no.3 in the list.
One example we had, a client recently parked his vehicle in a well-lit location, just a short distance from the main entrance to a superstore. Although the car park was well lit and with other shoppers were coming and going, parking up and returning with their goods to their cars, the vehicle was broken into from the boot and equipment stolen.
Many operators now own multiple drones and associated equipment such as cameras. These are attractive and valuable items, so it's important that you insure all your equipment for the overall replacement value – imagine that all your equipment (whether being flown or not) could be stolen in one incident. Only insuring your equipment for the value you are flying at any one time would leave you under-insured if everything was stolen.
How do I make a claim?
We aim to provide a 48-hour turn-around, from notification to final settlement. In order to achieve this, we need all the relevant information from you. To begin making a claim, simply fill in our claims form, which can be found on the Coverdrone website.
In addition to the claims form, we also require some additional information relating to the incident. All claims differ, therefore giving us the most appropriate and relevant detail enables us to provide you with the speedy resolution that you deserve.
Information required from commercial operators
Pre-flight & on-site survey
Photos or videos of the incident
Copy of your 'ops' manual
Copy of permission for aerial work from the relevant aviation authority
Proof of purchase/ownership
Flight data
Operator ID
Information required from recreational operators
Proof of purchase/ownership
Photos or videos of the incident
Flight data
Operator ID
Flyer ID
Our specialist in-house claims team
We manage all of our claims in-house and do not operate a call centre – when you call you will speak to our dedicated claims team. If you have any questions at all about our claims process, please contact a member of the team.