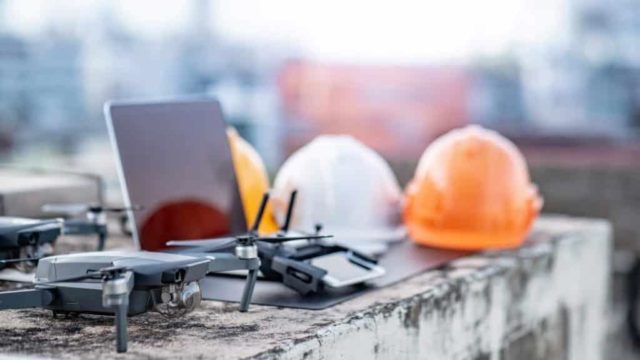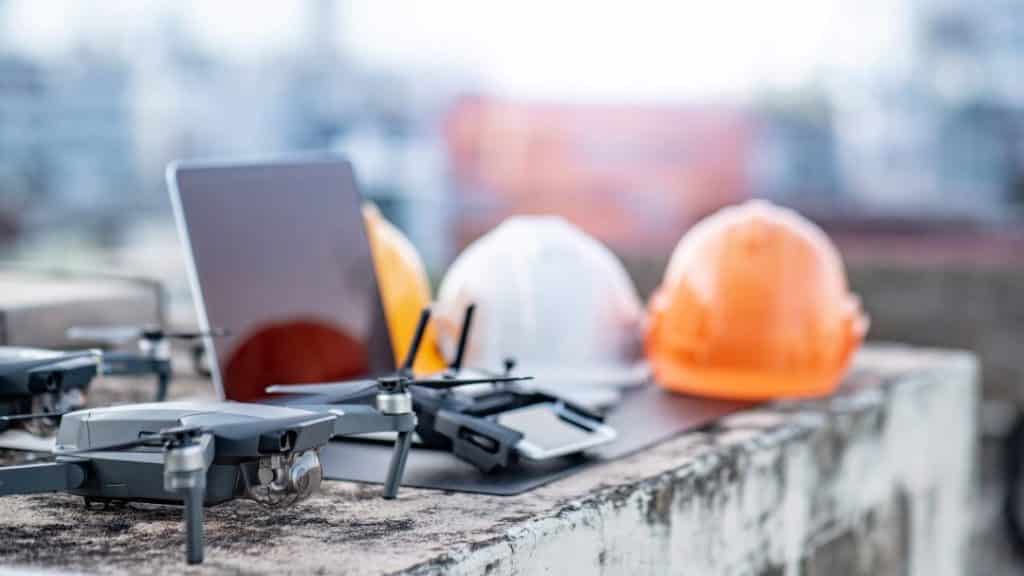 What exactly is BVLOS? We can guarantee that you have probably heard the term 'BVLOS' floating around in the drone industry, but you may not be too familiar with it…
BVLOS stands for 'Beyond Visual Line of Sight', specifically meaning drones that operate quite literally at distances well beyond the usual visual range of the drone operator themselves.
Being able to fly BVLOS is extremely beneficial for the likes of surveying large areas of land and areas that are considerably tricky to reach manually.
Most recently, on 27th October last month, Network Rail completed the 'longest civilian BVLOS drone flight over dry land'. The flight commenced in Bicester along the East West Railway – a total of 25 kilometres over dry land. This distance was the 'culmination of 18 months of work' and the operation was a proof-of-concept flight. Network Rail described the BVLOS drone flight project as 'a significant step forward in terms of how drones can be used to inspect the railway safely, quickly and cost-effectively'.
It isn't the first time that Network Rail have used drones. Previously, they have used drones to survey their tracks, perform maintenance inspections, identify faults and much more through VLOS (Visual Line Of Sight) drones. Therefore, the ability to use BVLOS provides the opportunity for drones to inspect a much larger scope of the railway in a time and cost saving way.
We spoke to one the UK's RAE's (training centre), UAV Hub, to dig deeper into the world of BVLOS drones.
For those of you who may be unfamiliar with UAV Hub, we asked them to let us know a bit about themselves:
"UAVHub is proud to be the UK's FIRST Civil Aviation Authority, Recognised Assessment Entity (RAE)! We've trained more than 7000 remote pilots since we created what is now the World's Largest Commercial Drone Training School, back in early 2015.
"We pride ourselves on being with you every step of the way. We don't just train our pilots and leave you to 'fend for yourselves. We provide business advice, training, guidance and as much aftercare and support as you need, to make your venture into the world of drones a success!" UAV Hub, 2021.
How are BVLOS drones used?
There are a multitude of ways that BVLOS drones can be used. As already mentioned, surveying large areas of land is one of the most common ways. It is very cost-effective and efficient to use drones for that purpose. UAV Hub expanded in more depth how BVLOS drones are utilised for surveying purposes, they said: "By using suitable software, automated flight paths enable drones to very accurately collect data which can be used to create digital 3D models of buildings and structures as well as orthomosaic maps.
"These can then be used in many different ways including quantity surveying, volume calculation of material piles in mining and other industries, land development and marketing etc…
"The uses for this technology and these data sets are continually evolving as drone operators and different industries explore the seemingly endless possibilities."
Why is BVLOS important for the drone industry?
To be able to fly BVLOS can benefit many drone operators. UAV Hub said: "It enables drone operators to efficiently carry out surveys and other data capturing missions over much larger areas than is otherwise possible when operating within VLOS (Visual Line of Sight).
What is the public perception of BVLOS?
Drones are often misunderstood by members of the public who view them as dangerous, and a risk opposed to understanding the positive capabilities of their technology.
UAV Hub said: "The public may not fully understand the technology and procedures used to operate BVLOS safely. This may lead to inaccurate assumptions and exaggerated perceived risk to members of the public."
They also emphasised that good communication between the drone operators with communities and authorities before missions are embarked upon may help minimise the effect of the public perceiving drones to be a risk.
An additional point UAV Hub raised was how drone operators should deal with any issues that may arise: "A professional attitude and pro-active handling of any conflicts which arise are also important to help improve the public perception of professional drone operations" UAV Hub said.
How can BVLOS drones help to revolutionise and benefit the drone industry?
UAV Hub said: "Professional operators within the industry will be able to offer surveying services and large data sets more cost effectively due to the simplified and more efficient nature of BVLOS missions.
"Being able to cover larger areas without the need to relocate the operating team and equipment to multiple locations will certainly improve the efficiency of large-scale operations as well as improve the quality and consistency of the data collected".
Currently it is a working progress by the UK's Civil Aviation Authority to roll out permissions which would enable suitably qualified operators to take advantage of flying BVLOS in the foreseeable future.
For those drone operators who wish to further enhance their training, UAV Hub in due course will be adding BVLOS training until such time when the CAA makes the permissions available. This will be in addition to their popular GVC (General Visual Line of Sight) course which enables operators to qualify within VLOS.
Coverdrone offer bespoke specialist drone insurance for commercial operators including BVLOS flights. Get a free quote today online, check out our FAQ's or, get in touch with a member of the team today to ask any questions!