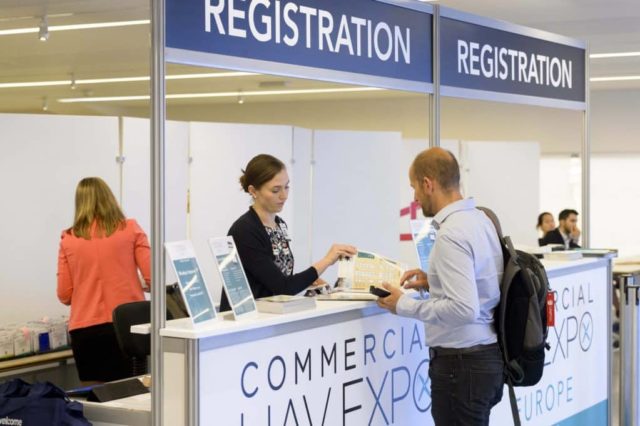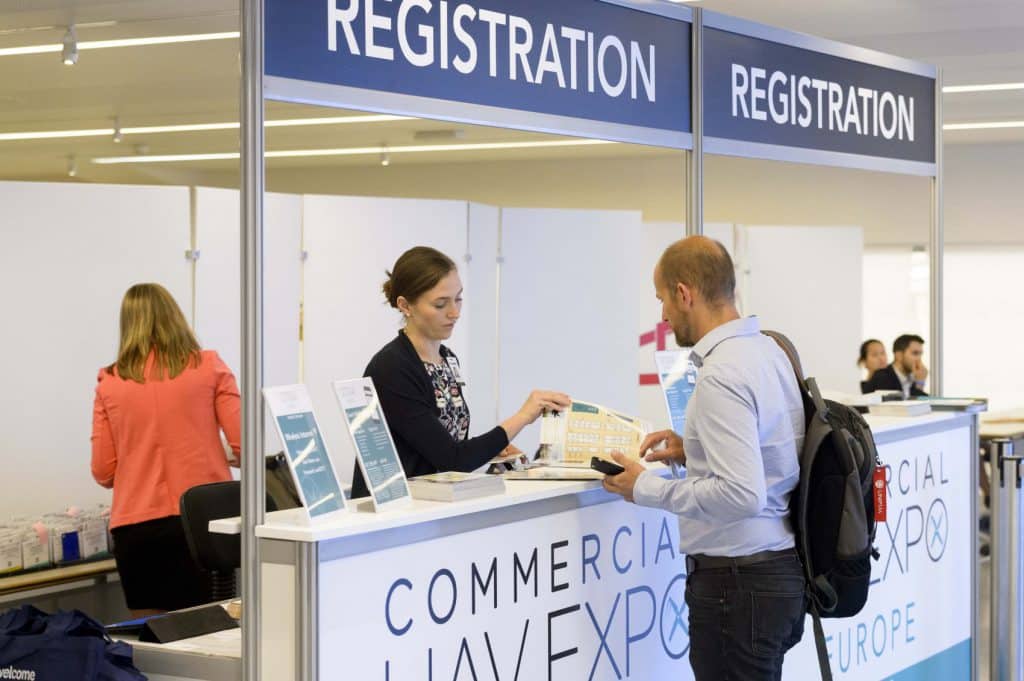 Commercial UAV Expo Europe announces exhibitors and supporters for third annual event in Amsterdam on Monday 8th April – Wednesday 10th April.
Organisers of the third annual Commercial UAV Expo Europe, an international trade fair and conference focused on commercial drone integration and operation for large enterprise end-users and asset owners, have announced an impressive list of exhibitors and supporters for the 2019 event 8-10 April in Amsterdam.
"Scores of best-in-class UAS vendors, trade media and organisations as well as vertical industry media and organisations have put their support behind Commercial UAV Expo Europe," said Lisa Murray, Group Director at Diversified Communications, organiser of the event. "Their endorsement is a vote for Commercial UAV Expo Europe and an important step in creating a single unified event where various stakeholders come together to advance commercial UAS in Europe."
Commercial UAV Expo Europe Exhibitors and Supporters
The list of exhibitors and supporters is growing daily, and currently includes these organisations:
AceCore Technologies

Aerobits

Aeroscout GmbH

Agritech Tomorrow

Agrowing

AIRobot

Airplane Geeks

ALEEGO s.r.o.

APANT

Applanix

ARPAS-UK

Asia Pacific Fire

Beijing Shining Technologies Co., Ltd.

Beijing TT Aviation Technology Co.,LTD.

BIGNieuws

BitCenter Inc.

BMPower

BORDERPOL

Carlson Software

C-Astral Aerospace

C-Drone Review

Chartered ICES

Chemnitz University of Technology

CIO Review

Civil Engineering Surveyor

CLocate

Coalition Of UAS Professionals

Commercial Drone Alliance

Commercial Drone Professional

Commercial UAV News

Coordinates

Coverdrone

Crisis Response Journal

Drone Alliance Europe
Drone Business Center

Drone Industry Insights

Drone Pilots Federation

Drone Radio Show

DroneBlog

DroneCode

DroneDJ

DroneLife

DroneProvide Sàrl

Drones Monthly

DronesBuy

DronesX

DroneTV

Dronin' On

EITEP

Electronics Valley

Emlid

eSmart Systems

EUKA

EWATT Aerospace

GEO Informatics

GeoConnexion

Geodirect

GeoMatching

GeoMatics World

Geometrics

GeoSpatial Media

GeoSpatial World

GEOTECH Bratislava

GIM International

GIS Professional
GIS Resources
Global Security Magazine
Gulf Fire

HAPTIC R & D Consulting
Inertial Sense, LLCInfoDrone.ESInteraerial Solutions part of INTERGEO 2019International Fire ProtectionInternational FirefighterIPv6 ForumJobsForDrones

Kinetic Consulting

LiDAR USA

MEMS Journal

MicroPilot

Mind Commerce

Miners News

MyDearDrone

Parks Associates

Phoenix LiDAR Systems

Pipeline Technology Journal

Pix4D

Police Aviation News

Pythagoras BVBA

Quadcopter Addiction

Quadricottero

RIEGL Laser Measurement Systems GmbH

RoboHub.org

Robotic Skies

Robotics & Automation News

Robotics Tomorrow

RotorDrone

SARAA

Sensorsland

Shephard Media

SimActive Inc.

Sky Tronic

SKYCORP

Skylogic

Skytools BV.

Solpi

Sparkle Tech Ltd

Startup Amsterdam

STEM Education & Entrepreneurship

Surveying Group

Swift Navigation

Terrasolid Ltd.

Tractica

Trimble Inc.

UAS Engineering Magazine

UASMagazine

UASWeekly

UAV Digest

uAvionics

UK Fire

Unifly NV

Unmanned Airpsace

Unmanned Systems Technology

Unmanned Systems Technology Magazine

Valo Industries

WIP

WITI

Women and Drones

Women In Tech Review

Women Who Code

Women Who Drone

World Air News

World Construction Today

YellowScan
Commercial UAV Expo Europe takes place 8-10 April at the Amsterdam RAI, with pre-conference programming and workshops on Monday 8 April followed by conference programming and exhibits on Tuesday 9 April and Wednesday 10 April.
The event draws vertical industry end-users from across Europe, Asia, Australia the Middle East and around the world. "Commercial UAV Expo Europe is unique in that we're able to attract highly qualified vertical market buyers to our events." said Ms. Murray. "Our content and exhibit floor are developed with the large enterprise end-user/asset owner in mind. Our beginnings in surveying and mapping events more than 15 years ago have enabled us to reach professionals in industries including energy and utilities, infrastructure and transportation, construction, surveying and mapping, and more."
Already, top professionals from several leading organisations have registered to attend, including Sakhalin Energy, Ireland Water, Italian Navy, SHELL, Energinet, Saudi Aramco, Hamburg Port Authority, Energinet Denmark, Scottish Mountain Rescue, Netherlands Forensic Institute, Wessex Water Authority, Vestas, UK National Grid, Deutsche Telecom, Swisscom, Engie, Geological Survey Ireland, Ferrovial, KPN, Altimetris/SNCF and European Commission.
In addition to the exhibits, Commercial UAV Expo Europe has extensive programming, offering both general sessions and breakout sessions that delve deeply into UAS for specific vertical industries.  Vertical industry sessions focus on construction; energy & utilities; precision agriculture & forestry; public safety; surveying & mapping; transportation and infrastructure. End-user round tables are being offered on four of these topics and are by invitation only. These will provide participants a deep dive into best practices, opportunities and threats when it comes to UAS in their respective sectors. "Not only is the content critical to these professionals, but the connections forged are priceless," said Ms. Murray.  Additional features of the programming are vendor-delivered Product Previews, the 2019 Drone Hero Europe contest and Exhibit Hall Theater Programming.
Commercial UAV Expo Full Conference Programme and Speakers
Please click here for Registration.
Early bird pricing ends 15 February. Conference registrants can save 100€ by registering by 15 February. Exhibit-only passes are free in advance of the event.
About Commercial UAV Expo Europe
Commercial UAV Expo Europe, presented by Commercial UAV News, is an international conference and trade fair exclusively focused on the commercial UAS market covering industries including Construction; Energy & Utilities; Forestry & Agriculture; Infrastructure & Transportation; Public Safety & Emergency Services; Security; and Surveying & Mapping. It takes place 8-10 April at the RAI Amsterdam. Its North American sister event takes place 28-30 October 2019 at Westgate in Las Vegas. For more information, visit www.expouav.com/europe and www.expouav.com.
Commercial UAV Expo Europe is produced by Diversified Communications' technology portfolio which also includes Commercial UAV Expo Americas, Commercial UAV News, GeoBusiness Show, International LiDAR Technology Forum, SPAR 3D Expo & Conference, SPAR 3D.com, AECNext Technology Expo & Conference and AEC Next News. For information about exhibiting at Commercial UAV Expo, visit www.expouav.com/europe/exhibition/ or contact Katherine Dow, Sales Manager, at kdow@divcom.com or +1.207-842-5497.
For attending information, visit www.expouav.com/europe or email info@expouav.com.