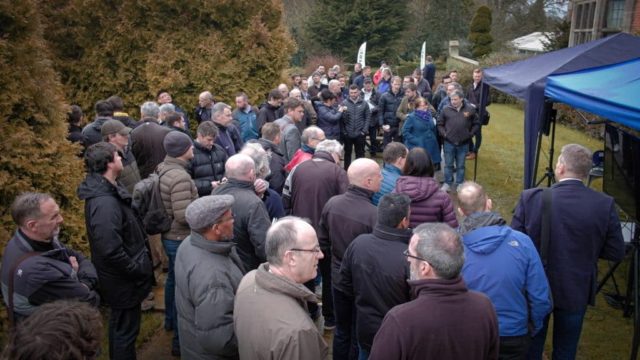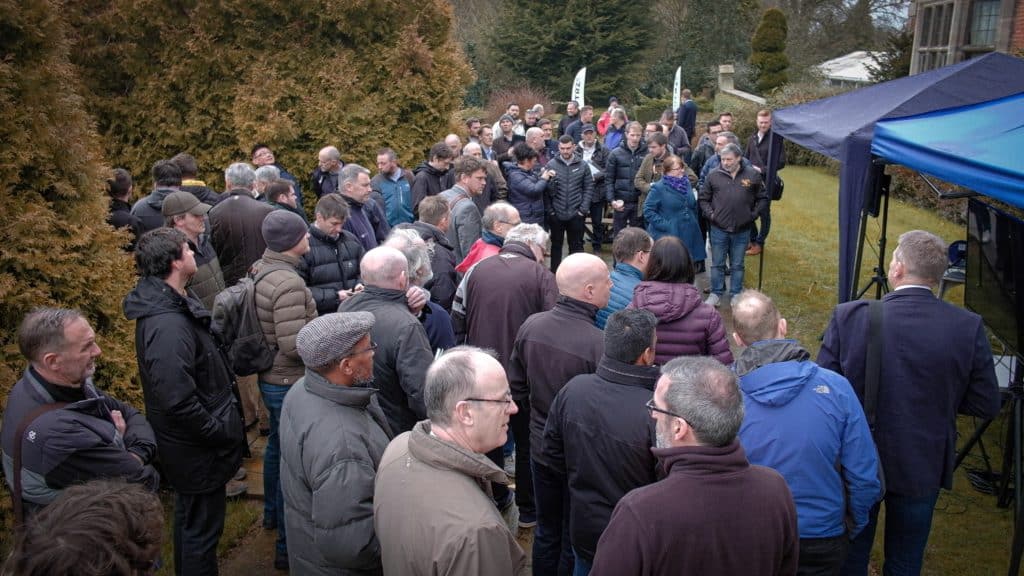 On 5th March 2020, the Coverdrone team attended the COPTRZ Drone Demo Day at the Dunchurch Park Hotel in Rugby. The day consisted of various demonstrations of differing technology manufacturers such as the M210 XT2, Wingtra, Elios 2 and Rapid Response.
DJI Helping With Flood Disaster & Virus Protection
In between the demonstrations, there were presentations from industry leaders such as Tobias Wentzler from DJI, who discussed how drones can help in flood disaster and virus protection. He explained how agencies are turning to drones as they work as data acquisition tools to empower public safety in 3 ways: immediate intel, informed responses and enhanced safety. Further to this, he revealed the ways in which drones have helped in flood disaster response over the latter few months by providing calculated protection, search and rescue, immediate response and assessments.
Tobias then went onto discuss the current pandemic, and the battle against the Coronavirus Disease, and how DJI and its network of partners across China have sought to find new, experimental ways to deploy DJI drones – in addition to existing proven ones – that help to combat this pandemic. He provided an idea of the breadth of the drone usage by revealing that over 50 towns and cities across 18 Chinese provinces are using drones for public safety communication and inspection. Also, as of February 3rd, DJI agriculture drones have disinfected over 200 million square meters for more than 3000 administrative villages, with operation time exceeding 4000 hours.
Historic England Utilising Drones
Gary Young from Historic England also took to the stage to speak about his experience of being a recently qualified drone pilot and how they are utilising drones within a public sector body. Historic England uses drones to provide a complete picture of the historic buildings that the organisation analyses for health and safety purposes. Gary explained that Historic England have five drones throughout the organisation, however the operation is slightly too small to enable them to do everything in house. He revealed that Historic England tend to have to utilise contractors for specialist jobs that require undertaking and that it is more than likely that they will continue to use contractors in the future.
Phase One's Speciality Imaging Solutions
The third presentation of the day was carried out by James Wardlow, System Sales Manager at Phase One who provide speciality imaging solutions. He explained how Phase One are a leading provider of medium format digital imaging systems and solutions for industrial applications and professional photographs. The organisation supply image breakthroughs from high-resolution camera systems to advanced software solutions for better and more productive imagine workflows. He went onto explain how Phase One focuses on imaging accuracy for industrial applications ranging from aerial image acquisition, through machine vision, to homeland security.
The day concluded with a live Q&A in which attendees were given the opportunity to ask representatives from Parrot, Historic England, DJI, Flyability, Phase One and Coverdrone. A number of fantastic questions were asked, primarily focusing on the new EU regulations that are due to come into force in the summer. One question that was asked to the manufacturers was whether "current drones will be made to become compliant with the new regulations as it appears that the current drones on the market are becoming redundant". Parrots representative explained that the organisation is currently having conversations with government bodies around Europe and have a team in Paris which are part of their legal department that are compiling this data currently and will descend the information in due course. DJI's representative revealed that their existing drones and new drones that are due to be released will be compliant. He explained that retrofitting of drones will not be taking place by DJI, however their team of experienced dealer networks will provide these services.
COPTRZ Drone Demo Day was a great success, and the team took away a huge amount information as well as appreciating the opportunity to catch up with both clients and industry partners. We would like to thank COPTRZ for providing us with the opportunity to attend their Demo Day and look forward to working together with them in the future!