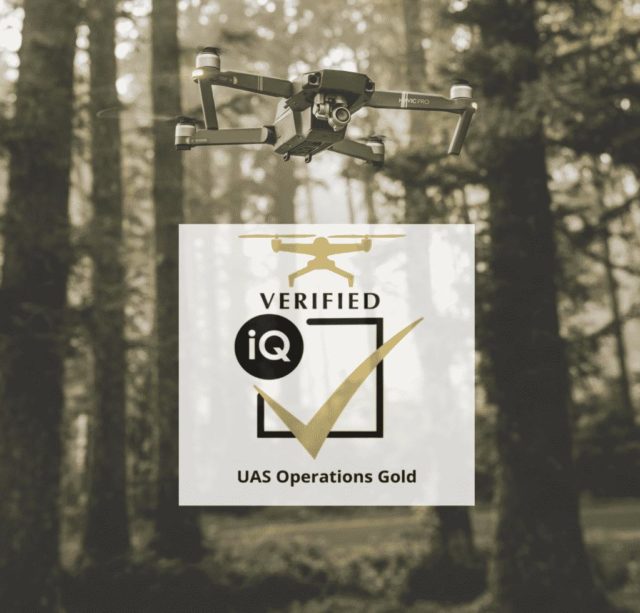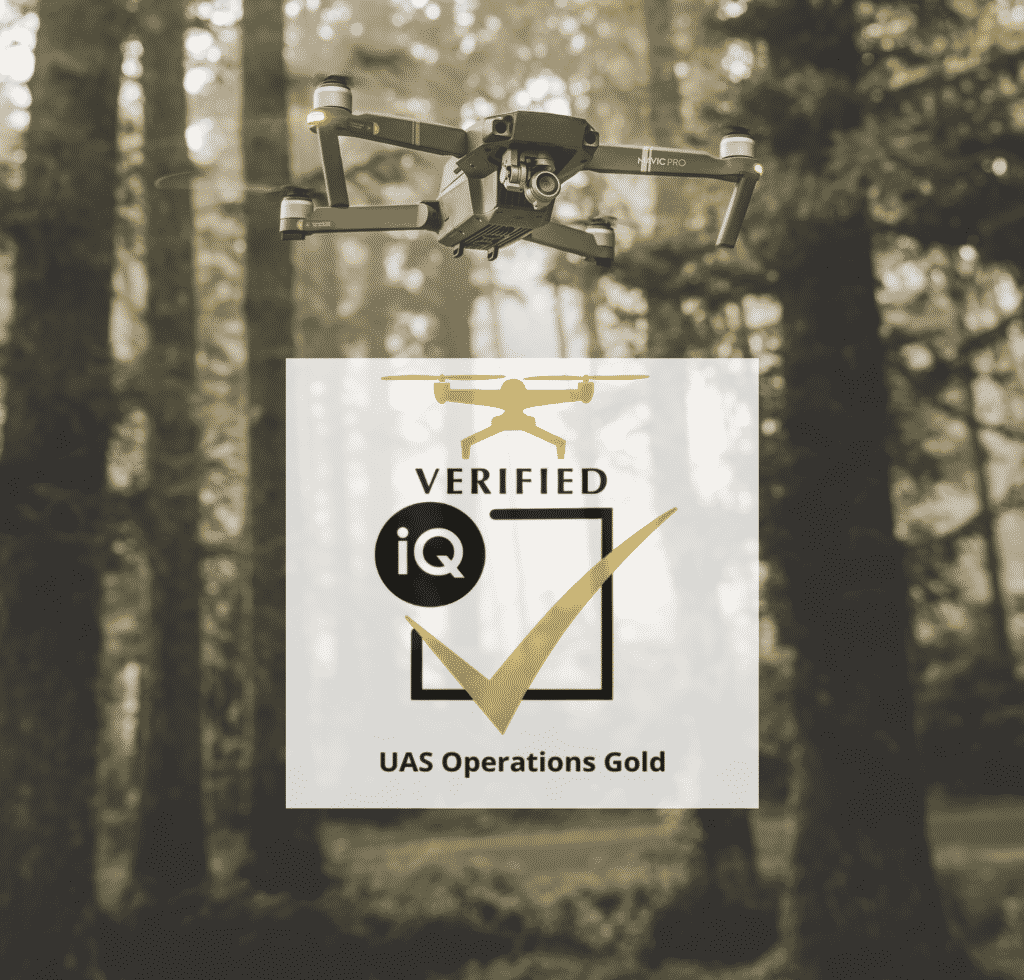 It is with great pleasure that we can announce our partnership with IQ Verify in recognition of their new UAS Operations Gold Certification Scheme.
Who Are IQ Verify?
IQ Verify are an Independent and Internationally Recognised Certification Body, Accredited by the United Kingdom Accreditation Service (UKAS) – No. 8500.
Operating with a philosophy based upon quality, integrity, and technical knowledge, IQ Verify have now introduced a three stage progressive certification framework for those UAS organisations committed to raising standards within the sector.
For further information in regards to the certification options available, please click here.
BS ISO 21384-3:2019 is a new standard that identifies the operational procedures required of organisations deploying UAS. IQ Verify are the first Certification Body to audit against these requirements leading to the awarding of the IQ Verify UAS Operations Gold Certification.
In order to obtain the Gold Certification, organisations must undertake a 2.5-day formal audit, which uniquely includes a live flight witness assessment.
The IQ Verify audit team is made up of two persons, a qualified lead auditor and sector specific technical expert so as to ensure competence at all levels.
This team independently review compliance against the organisational requirements of BS ISO 21384-3:2019 and produce an audit report for consideration by the IQ Verify certification decision making team. Where nonconformities against the standard are identified, these are raised within the client report and must be addressed before certification can be granted.
Certification is renewed annually in the form of surveillance visits to ensure these standards are maintained over time. This ongoing verification process ensures that any organisation with a UAS Operations Gold Certificate continues to operate in alignment with the latest UAS standards.
Over coming months, this certification scheme will be submitted to UKAS for formal accreditation to add further value to those who become certificated to IQ Verify UAS Operations Gold.
Coverdrone & IQ Verify
In view of the comprehensive assessment carried out as part of the IQ Verify UAS Operations Gold Certification, Coverdrone are delighted to offer premium reduction of 5% for those organisations that achieve this unique IQ Verify Certification.
If you have any questions in regards to the certification, please contact IQ Verify directly.