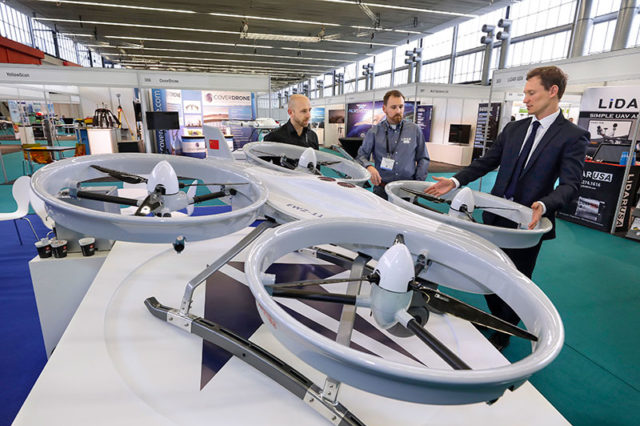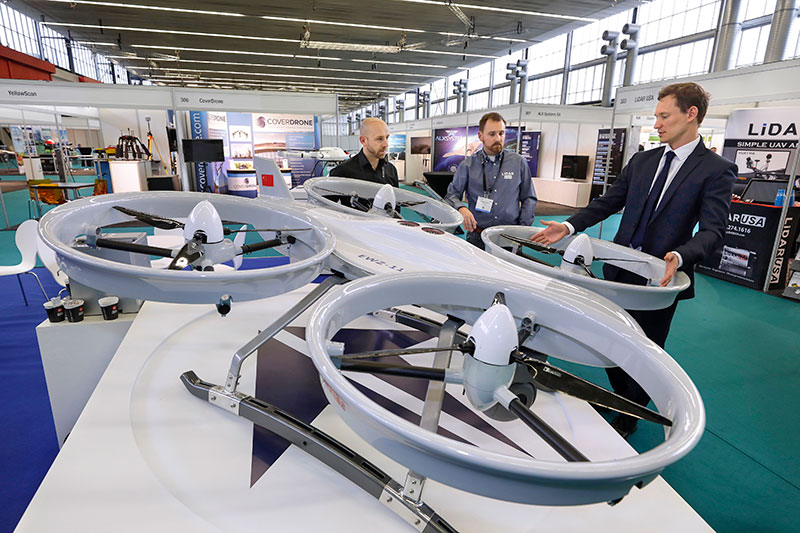 From Tuesday 9th April to Wednesday 10th April, Coverdrone attended, for the third year running, the Commercial UAV Expo Europe. Situated at the RAI Amsterdam, the event welcomed approximately 1000 visitors consisting of speakers, exhibitors and attendees from all corners of the globe. The purpose of the event was to create a truly pan-European forum for key stakeholders in the unmanned aerial systems community to share knowledge and make connections to advance the integration of commercial sUAS in Europe.
While drones have the capacity to transform many different businesses and processes, the event focused heavily on the top vertical market segments for drone technology integration and operation with conferences addressing the topics below:
Construction
Energy & Utilities
Forestry & Agriculture
Infrastructure & Transportation
Public Safety & Emergency Services
Security and Surveying & Mapping
Attendees were also able to take advantage of the free programming in the Exhibition Theatre located on the exhibit floor.
Our Marketing Manager, Jess, presented a product preview over the two-day event within the Exhibition Theatre which detailed the risks that we, as insurers, associate with owning and operating a drone and how, as an industry, these risks can be minimised. She also revealed how Coverdrone handle claims, to ensure a 48 hour turn around, and the top five causes of the claims that we receive plus much more.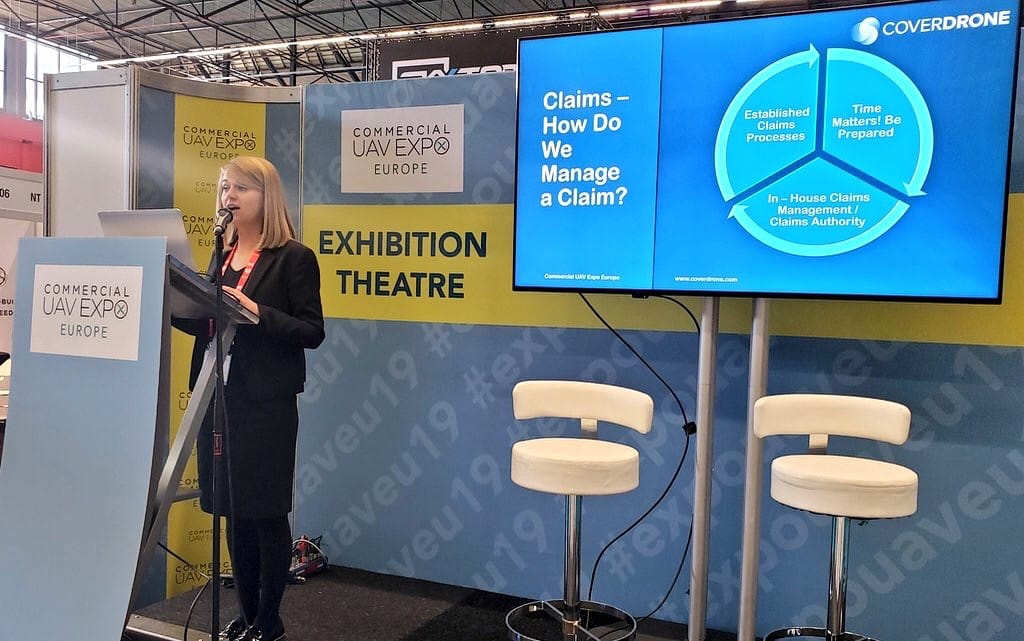 On the second day of the event, Kay Wackwitz from Drone Industry Insights provided an extremely valuable in terms of the Commercial Drone Market's size and forecast. Kay gave a comprehensive overview of the global drone market and details of DroneII's market report. He revealed that over the last ten years, $3.1 billion has been invested into the drone industry. Kay also covered various areas such as the top twenty investments of 2018, the global drone market value per region, the top industry sectors utilising drones and the potential future use of drone technology.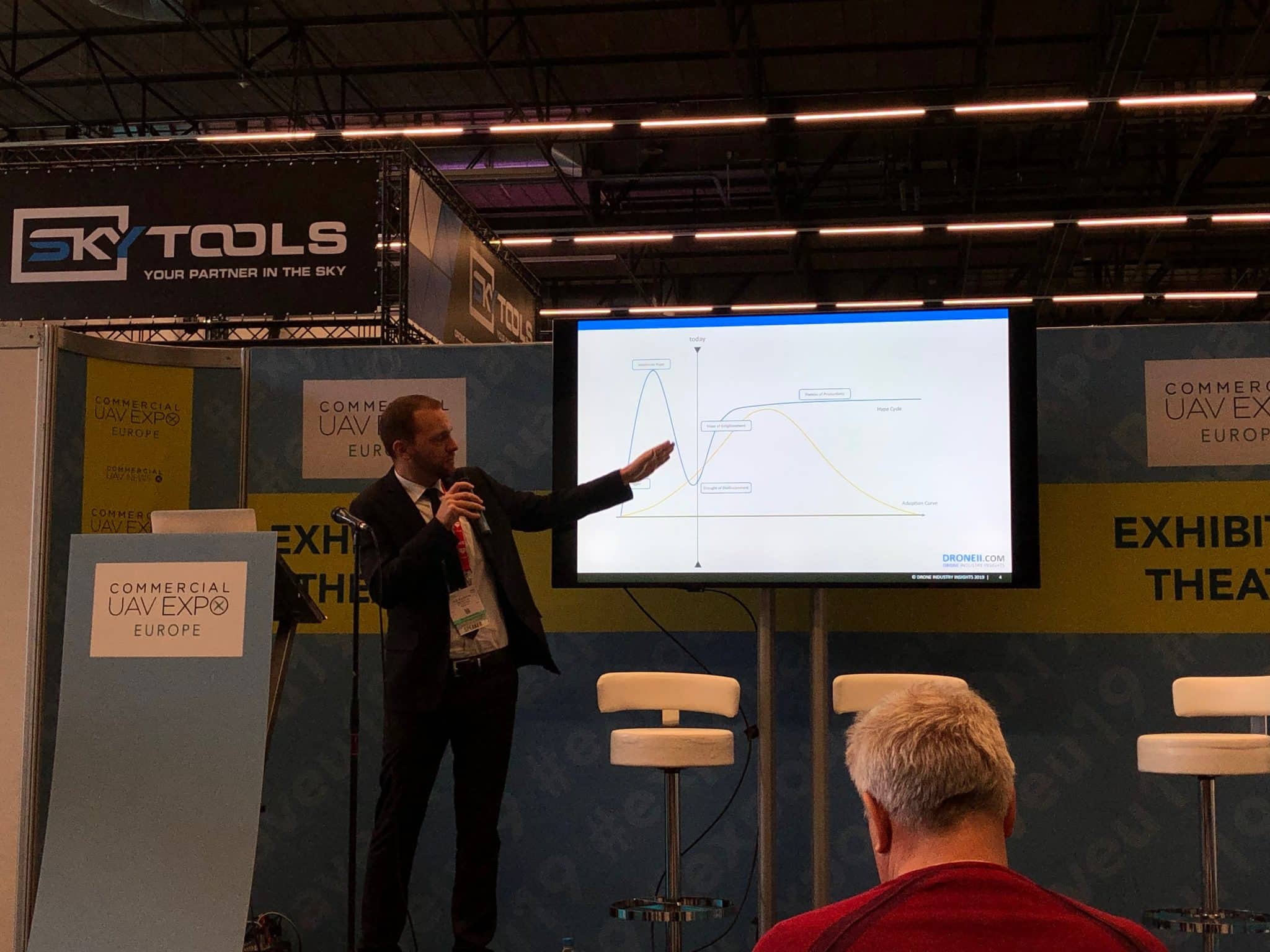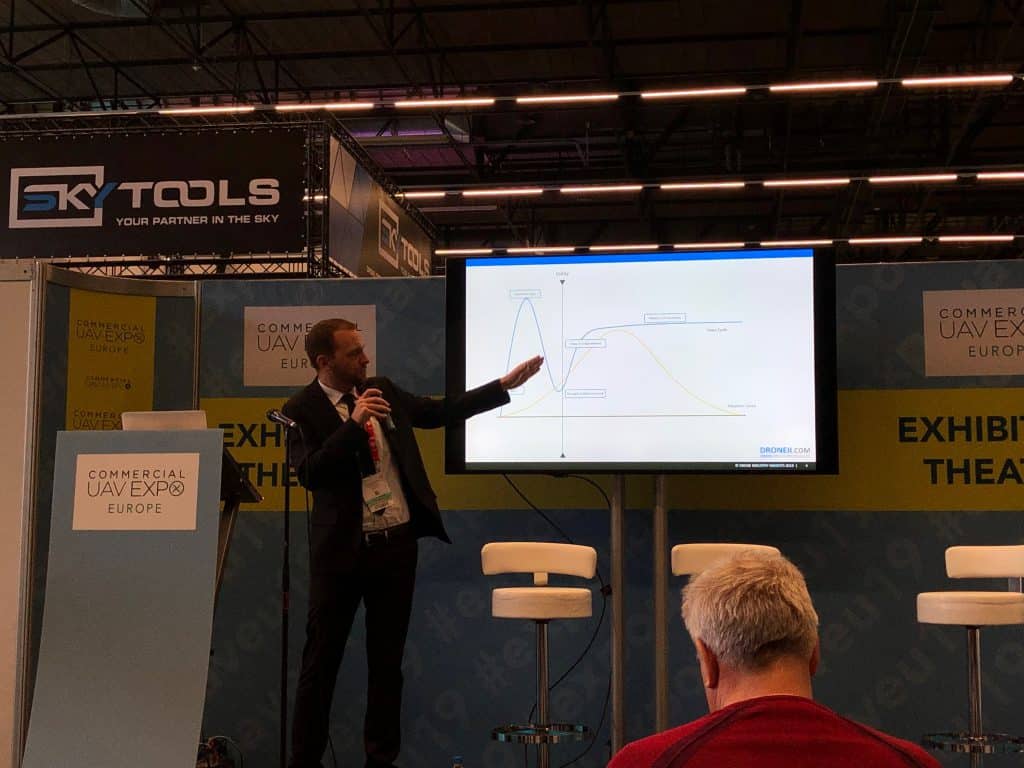 In addition to the conference programme and exhibition theatre, on the exhibition floor there was over fifty stands of the very latest airframes, components, sensors, software and services from the worlds drone suppliers. Live demonstrations were held across the two-day event in the Drone Demonstration Area, sponsored by Skytools.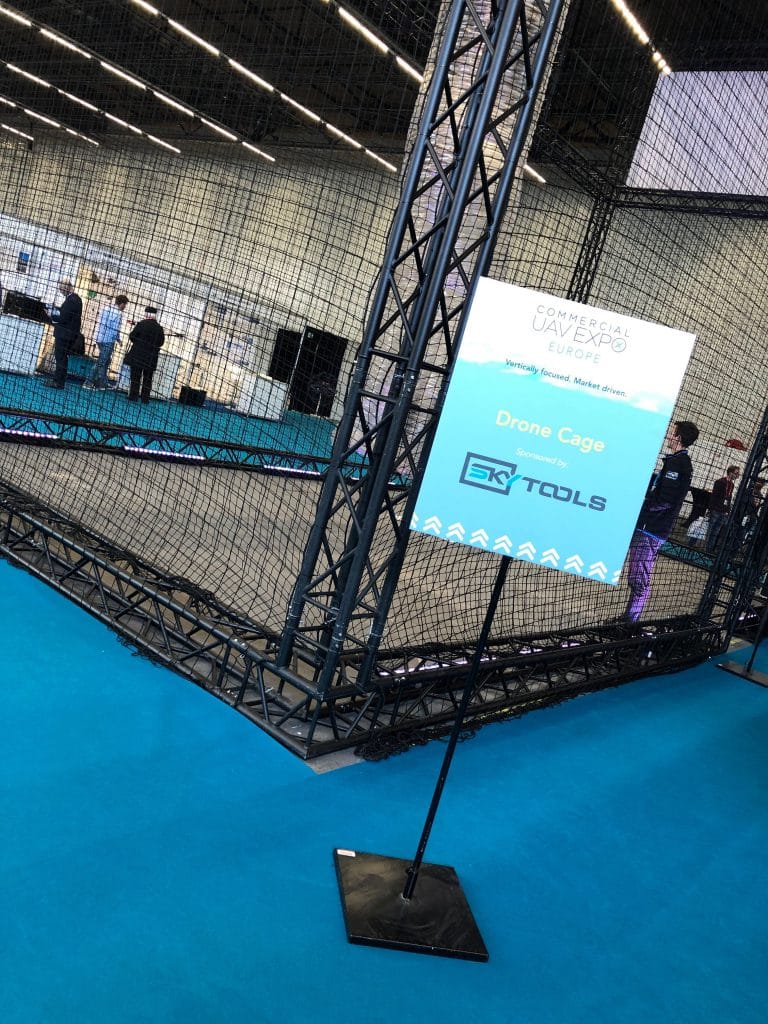 We would like to thank all attendees that took the time to visit our stand!