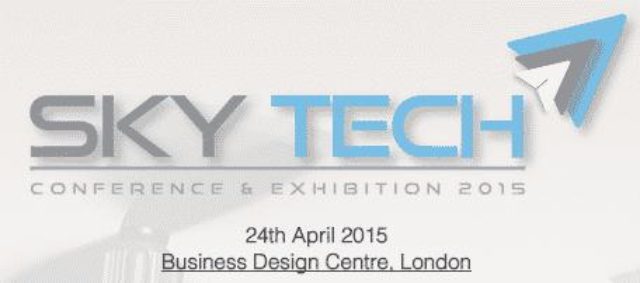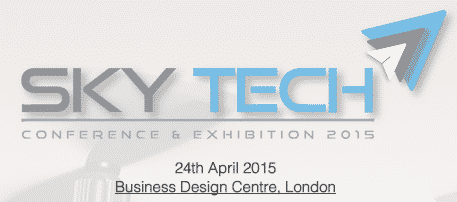 It's been another busy week in the office, lots of new UAV insurance policies issued and this afternoon confirmation that we'll be exhibiting at the SkyTech 2015 UAV Conference and Exhibition on 24th April 2015.
SkyTech 2015 UAV Conference and Exhibition is a one-day event serving as a platform to define, understand and ultimately integrate UAVs into the commercial sector. SkyTech is completely free to attend and will bring together 60 exhibitors, 40 speakers and over 1000 attendees from a range of targeted industries. SkyTech includes 3 zones. Zones 1 & 2 both include a conference and exhibition, whilst Zone 3 features an exhibition and case study workshops.
What Makes SkyTech 2015 Different?
With key changes to the industry taking place over the coming months SkyTech aims to provide knowledge transfer, facilitate partnerships and provide a forum to navigate the most complex debates emerging out of the industry. Leading manufacturers, component suppliers, software companies, service providers, existing & prospective end users, UAV associations and academics will come together at this UAV marketplace to provide updates on the latest technology, showcase industry products, and drive forward innovation within the commercial UAV sector.
Andrew Heath Director of Coverdrone comments:
"The SkyTech 2015 event looks to be another very exciting event for the UK drone and UAV industry.  We're committed to the industry and know it's important to have a presence at these events which provide an important platform for us to explain to existing and potential customers the bespoke features of the Coverdrone insurance policy.
We continually come across people with very expensive hardware who are surprised to find out that they aren't actually insured on their current policies; we help explain why we offer such a special insurance policy that gives them the cover they actually need."
We look forward to meeting our clients at the event!