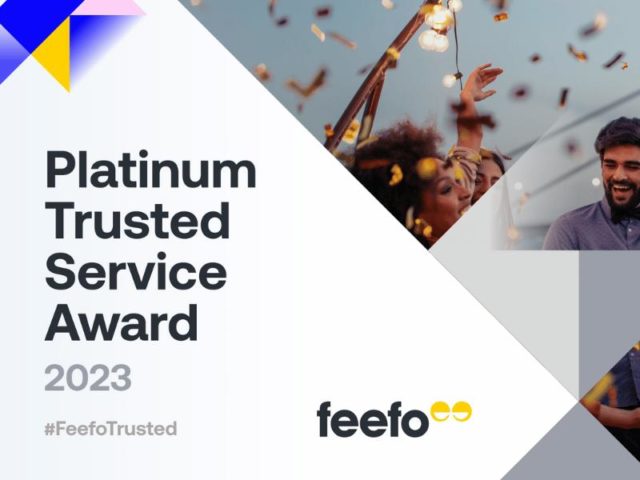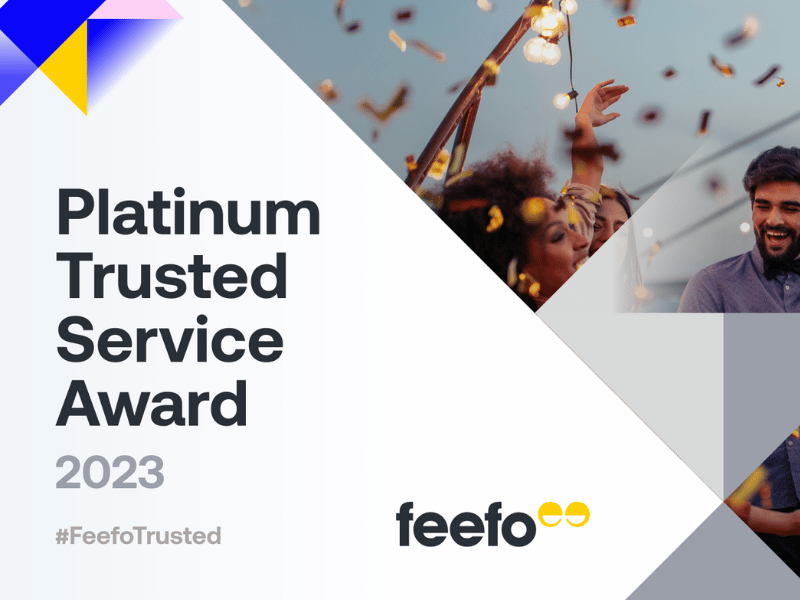 Coverdrone has won the Feefo Platinum Trusted Service Award 2023, an independent seal of excellence, which recognises businesses that consistently deliver a first-class customer experience.
But we couldn't have done it without you, our customers, so we'd like to take this opportunity to thank each and every one of you for sharing your ratings and reviews with Feefo.
Andrew Heath, Director at Coverdrone, said: "It's great news to hear that Coverdrone has won the Feefo Platinum Trusted Service Award for the fourth consecutive year. We're immensely proud to receive such fantastic recognition for the hard work, dedication and commitment of the entire Coverdrone team to consistently deliver excellent customer service, year after year.
What makes this award extra special for us is that it's based purely on honest, valuable feedback from our customers. We're committed to continuing to deliver the highest quality of service and will continue to listen, understand and respond to the need of our customers. Thank you to everyone who took the time to leave us a review, it really does mean so much to us."
Congratulating Coverdrone, Tony Wheble, CEO at Feefo, said: "This year has been a difficult one for so many businesses. I'm delighted to recognise thousands of our clients that have overcome various challenges to provide such high levels of customer service and satisfaction.
The Trusted Service Awards have always been about recognising companies that go way beyond the norm in customer service and in turn receive great feedback from delighted customers.
A particular congratulations to Coverdrone for winning a Platinum Trusted Service Award by providing great customer service consistently over a number of years. I look forward to seeing them continue to achieve next year and beyond."   
About the Trusted Service Awards
Feefo established the Trusted Service Awards in 2014 to recognise brands that use the platform to collect verified reviews and receive exceptional feedback from their customers. The awards are unique because they truly reflect a business's dedication to providing outstanding customer service by analysing feedback from real customers.
Working with over 6,000 brands, Feefo is the world's largest provider of verified reviews, helping brands understand customers by analysing verified reviews and providing insight into trends, needs and habits.
With consumer confidence at near historic lows due to rising inflation, as well as research from the Institute of Customer Service revealing that complaints rose to 17.3% in the second half of 2022, this award celebrates brands that are successfully navigating tough market conditions to deliver exceptional service.
Feefo has presented Platinum Trusted Service Awards to businesses that have achieved Gold standard for three consecutive years. To receive a Gold Trusted Service Award, businesses must have collected at least 50 reviews with a Feefo service rating of between 4.5 and 4.9 between 1st January 2022 and 31st December 2022.