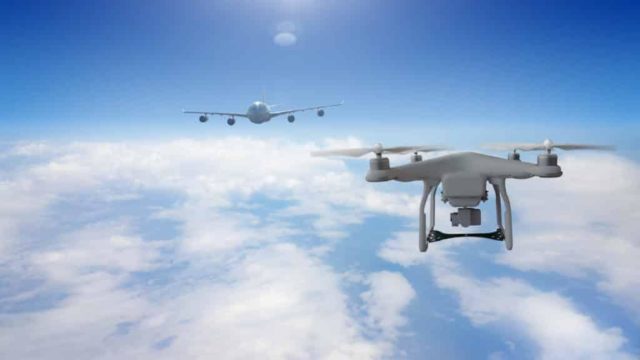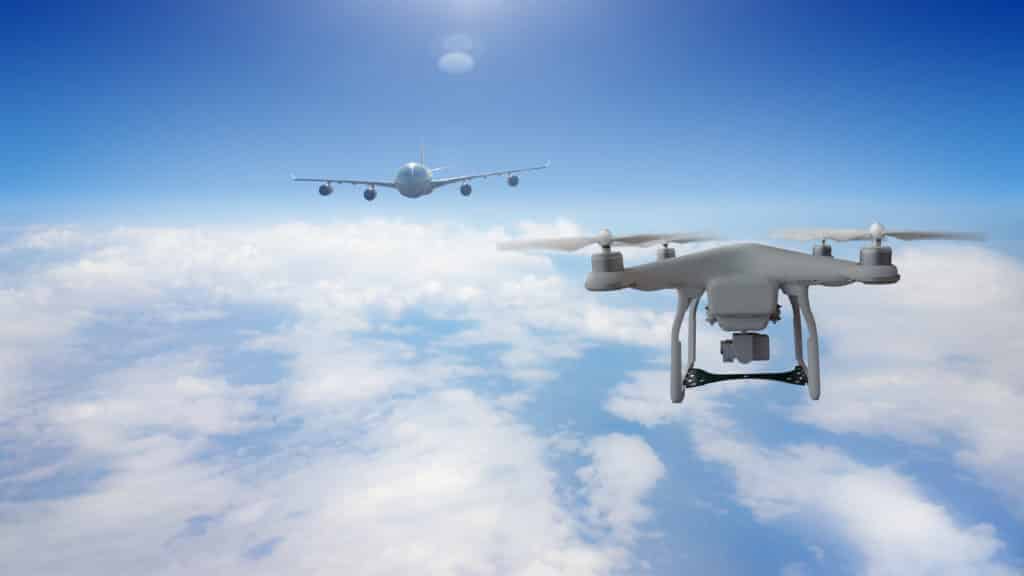 The Thames Valley to the west of London will be the site of what is expected to be the world's first commercial 'super-highway' drone corridor in open and unrestricted airspace according to plans submitted to the UK's Civil Aviation Authority.
Operated and managed by Altitude Angel, the site will be available to support fully automated drone flights beyond visual line-of-sight (BVLOS) from any drone company which completes a series of basic technical integrations which, crucially, don't require specialist hardware on-board the drone.
The proposed zone, for which the necessary infrastructure deployment will begin within weeks, will be situated south of Reading, Berkshire. It will be approximately 8km in length and 500m wide and will serve to extend enhanced Detect & Avoid capabilities to drones flying within the Zone.
How Does It Work?
Drones flying within the 'Arrow Drone Zone' will be tracked and monitored via Altitude Angel's UTM platform, GuardianUTM O/S, which communicates with ground and aerial infrastructure to provide automated navigation for drones flying within the Zone, pre-flight authorisations and automatic separation assurance.
Nearby manned aviation and even other non-participating drones are mapped in real-time so safe distances are maintained, and appropriate avoidance actions can be taken if they are predicted to be breached. If a conflict is detected, drones involved will be automatically given appropriate avoidance instructions, such as an instruction to change flight path, hold, return or land. A remote pilot will also be alerted, and manual control of the drone can be taken at any time. Drones flying within Arrow Drone Zones need no specialist equipment, such as new sensors, to utilise the Zone.
Unlike existing drone corridors or research facilities where the airspace is typically restricted or closed to general aviation traffic by redefining the airspace as a Temporary Danger Area (TDA), the Arrow Drone Zone will be in open and unrestricted airspace. This means drones and general aviation will be sharing the same airspace in a real-world environment.
The zone will be open to any company which completes the technical integration and contrasts with other drone corridors which are often closed to organisations not directly involved in their funding, management or as part of a specific project.
Once complete, Altitude Angel will 'package' the Arrow Drone Zone technology, allowing any organisation, airport, town or city which wants to establish and operate an Arrow Drone Zone to do so quickly, easily and cost-effectively through a simple licencing agreement.
Richard Parker, Altitude Angel, CEO and founder, comments:
"Project Arrow and Arrow Drone Zones open the door to the next level in the evolution of UTM and automated drone operations. The size of this step cannot be underestimated: BVLOS automated flight in unrestricted airspace is a very significant barrier to overcome in order to realise the vision of mass-commercial drone usage.
Drone technology has the potential to change the world in a myriad of ways, and Altitude Angel will be ready to support organisations and businesses around the globe to enable automated drone flights and manned aviation to operate safely side-by-side through the implementation of Arrow Drone Zones."
Coverdrone & Altitude Angel's Partnership
Coverdrone & Altitude Angel have been partnered for a number of years now, with our Coverdrone FlySafe App connecting into Altitude Ange's global UTM platform, GurdianUTM. Our app is free to use and delivers rich and accurate safety data ranging from airspace maps, dynamic restrictions, environmental conditions, privacy and safety hazards and even the location of much of the low-flying manned aviation traffic, straight to the palm of your hand.
Our FlySafe app is available for iPhone, iPad and Android devices and can be downloaded via the Coverdrone website.
News Source – www.uasmagazine.com