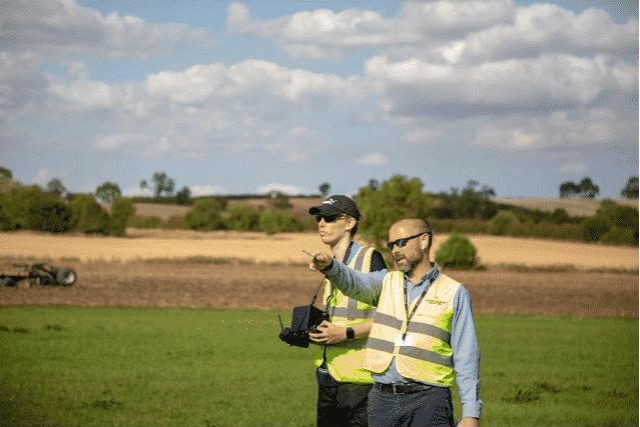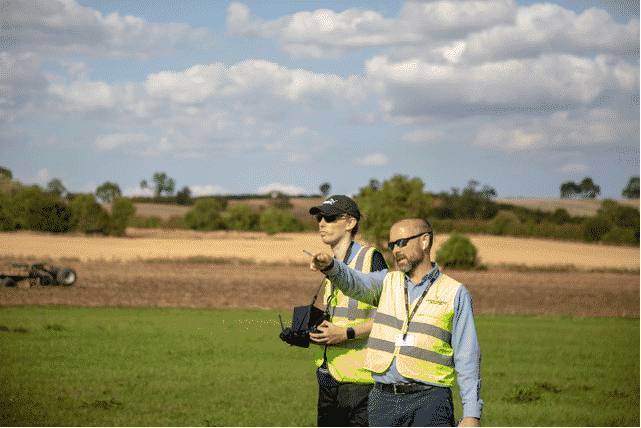 As the UK's leading commercial drone insurance provider, Coverdrone has formed key partnerships with the best training centres that the UK has to offer, one of which is Hummingbird UAV.
Who are Hummingbird UAV?
Hummingbird Helicopters was established in 2016 by Captain Matt Rake. Captain Matt Rake is an experienced pilot with over 4000 helicopter flying hours. He holds an Airline Transport Pilots Licence, the highest grade of flying licence, from both the USA and Europe. Matt is an Instructor, Flight Examiner, Ground Examiner and is type rated on seven aircraft types. Matt gained his PfCO in 2016 and in early 2017 Matt decided to write the manuals required to enable Hummingbird to become the UK's only combined CAA approved Helicopter and Drone pilot training company.
Hummingbird Helicopters (trading as Hummingbird UAV) are based at Hangar 3 at Doncaster Sheffield Airport. Hangar 3 was the home of the last airworthy Vulcan bomber, XH558. At Doncaster Sheffield Airport, Hummingbird UAV are surrounded by real life commercial aviation and during the theory courses, breaks are often taken to watch the Vulcan conducting engine tests. Hummingbird also have bases in Ashford, Kent.
What Training Can Hummingbird UAV Provide?
As well as being approved by the CAA to provide preparation and assessment as a National Qualified Entity (NQE), Hummingbird UAV are also a CAA approved Aviation Training Organisation (ATO) providing manned helicopter pilot training. The pilots and assessors are actively operating as both Commercial Helicopter Pilots and Commercial Drone Pilots with a total of 30 years manned and unmanned aviation experience between them. Hummingbird are the only combined Helicopter and Drone pilot training company in the UK and are therefore in the unique position that they are working daily with the Civil Aviation Authority.
The training course itself is conducted over a period of two days, with roughly around ten students present on each course. The scheduled courses run twice per month however a one to one course is also available which can be booked at any point by the student. Once the student has confirmed onto a course, a password is sent to access the 'student hub' in which a huge amount of information is accessible, including an operations manual template, course study manual and flight test standards.
Matthew Rake comments:
"At Hummingbird we have a fresh approach to drone and helicopter pilot training. We work with you from day one to understand your goals and provide flexible courses and pricing schemes. We know that everyone has different commitments and has different goals and time-scales!
When I set up Hummingbird I knew that our experience and background in aviation meant that we could provide a premium service. With that in mind we decided early on that we would only recommend and partner with other companies with a similar background in their sectors. Coverdrone are one of those companies. Like us, Coverdrone have the wide knowledge and invaluable experience in their industry that money simply can't buy."
For further information, simply visit the Hummingbird UAV website.