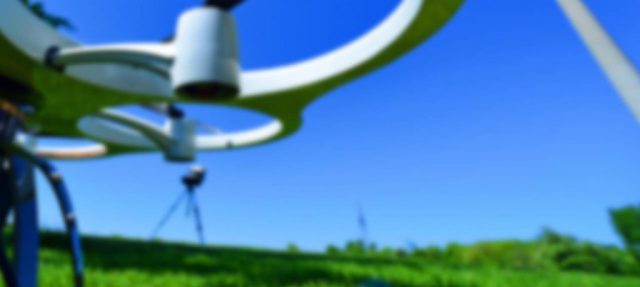 The sale of Unmanned Aerial Vehicles (UAVs) and Remotely Piloted Aircraft Systems (RPAS) in Ireland shows no sign of slowing. Great news for Coverdrone, as our industry-leading comprehensive drone insurance policies are proving to be increasingly popular on the Emerald Isle.
Moreover, the community of experts that has been steadily evolving in this most western tip of Europe is a collaboration of businesses and organisations that hope to see the country develop as a leading light in the future growth of the unmanned aircraft business.
Drone Expo Ireland
In April 2016, Coverdrone attended Drone Expo Ireland in the fair city of Dublin. And what a place! Stunning architecture, the beautiful River Liffey, bustling streets oozing with Irish charm, and of course a packed exhibition centre celebrating everything about the fast-growing drone industry.
The Coverdrone team have travelled extensively as the need for commercial drone insurance has steadily risen, and we'd have to say that the Irish capital is up there with the best. Getting around the city is quick and easy, and the space available at the Royal Dublin Society (RDS) centre is superb.
There's so much more to Ireland, and it's no surprise to see drone use developing quickly all over the country. With so many expansive rural areas, the potential for drone use is phenomenal. It was refreshing to discuss issues with commercial operators, and also to be able to showcase the extensive cover that our Full and Lite plans offer.
What made our weekender really special was the growing relationship established with Expo organiser Ian Kiely. In case you didn't know, the event was the first time that the general public and unmanned aviation aircraft professionals rubbed shoulders and swapped notes during drone master classes.
And why not! That kind of cross-over dialogue is essential as the industry moves forward. So it's no surprise that the ownership of drones has risen quickly in Ireland. Just check out the glittering list of TV and film companies that base programming around the country. That and the unparalleled natural beauty and coastlines that provide some of the most stunning scenery anywhere in the world.
Why Wouldn't You Want To Fly A Drone Around Ireland?
The organisers at the Expo got the balance just right, and Coverdrone have already confirmed attendance at next year's event. Our referrals in Ireland have grown considerably since April, as we were able to give visitors first-hand examples of how our team of insurance experts has been able to help commercial operators who utilise the new technology.
What really stood out at Drone Expo Ireland was the desire to work together and forge partnerships. There were organisations talking about safety, technicians revealing the latest kit, and commercial flyers who already earn a good living offering aerial surveys, data gathering, overhead video and photography, and even security footage.
It was the perfect opportunity for Coverdrone to listen to existing and prospective clients. We already offer a great range of insurance products, but we are always prepared to gather feedback and improve what we can provide to the drone industry.
This was a top-end event. Everything was professionally coordinated, and the speakers at various points over the weekend emphasised the need for the drone industry to be regulated. They also stated how important training is even below the 4kg mandatory threshold, and how continued communication across the industry will help it prosper and retain credibility.
These guys want Ireland to be the go-to destination for drone development, be that research and development, the progression of regulations, or the manufacture of hi-tech equipment.
The training element discussed over the weekend brought a number of prospective operators to our stand. Coverdrone has always acknowledged that being properly covered for liability, injury and damage during that early education phase is essential for any commercial drone flyers.
As we stressed during the Expo, Coverdrone offers full insurance cover (worldwide) when operators have gained the appropriate permissions to fly from the IAA – Irish Aviation Authority. Testimonials from clients are always the best form of recommendation, so meeting so many Irish operators who have already switched to our comprehensive packages made the weekend very special for our team.
Watching and listening to the various companies offering each other advice really highlighted to us how the drone business in Ireland has a massive future. There is a huge appetite to share information and make positive strides forward across the board.
Being able to talk with so many people who were passionate about drones and the development of this fascinating technology was an amazing opportunity that Coverdrone is delighted to have embraced. We are all learning, so being in the same place with so many knowledgeable enthusiasts and experts was beneficial to all.
We predict that the Dublin event will grow quickly. It was an impressive inaugural get-together, so Coverdrone and the rest of the drone industry look forward to what Ian Kiely and his team can put in place next year…