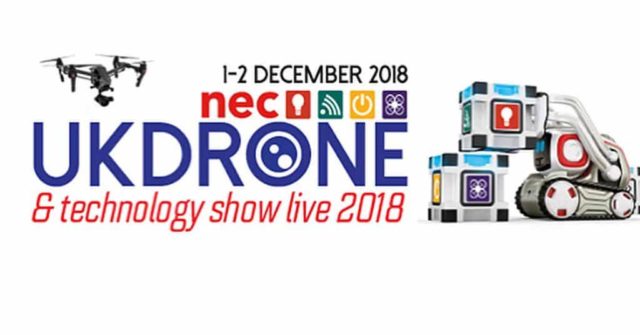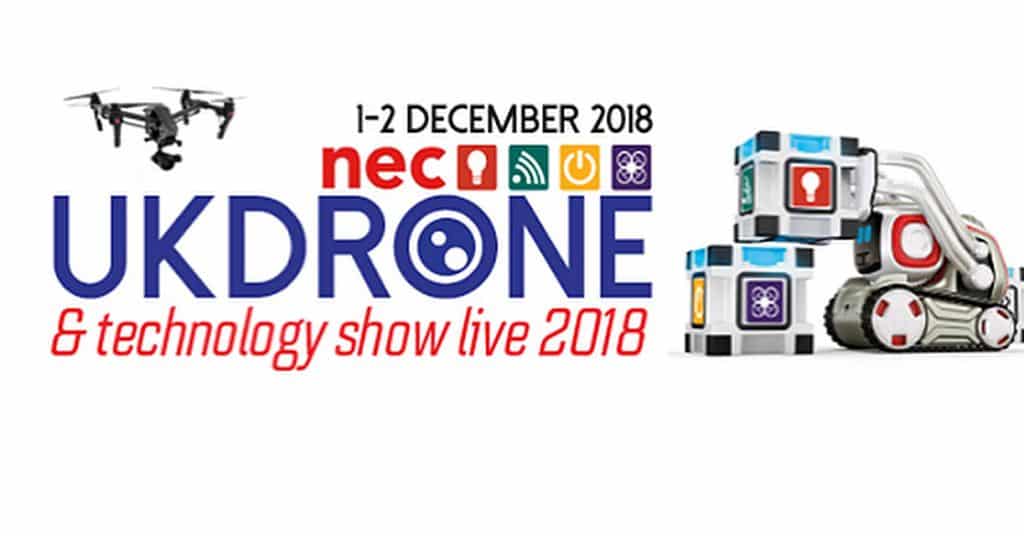 We have been extremely busy over the last few weeks and have now attended our final exhibition of the year, the UK Drone & Technology Show at the NEC Birmingham. The event celebrated all things UAV and showcased the latest products from across the drone, photography, consumer electronics, gadgets and technology industries.
As always, we enjoyed putting names to faces and getting into the festive spirit with our Christmas themed giveaways! Exhibitions such as the UK Drone & Technology Show are also always a fantastic opportunity to reconnect with our well established partners within the industry such as ARPAS-UK and Drone Safe Register (DSR), and also catch up with the training centres present at the event such as ICARUS.
The comprehensive workshop programme where you could learn and watch experts in their field enabled pilots to improve their skills, provided useful insights. As well as this, the new section dedicated to aerial imaging and photography enabled visitors to view various drones, cameras, gimbals, lenses, accessories and much much more.
On both days of the event, our Marketing Manager Jess Brown presented within the 'Speaker Zone'. Jess' presentation detailed how a person can insure their drone, how to manage risk and how to protect their business.  Areas were covered such as the legal requirements for commercial users in terms of insurance and complying with the EC 785/2004 regulation. She also described the risks associated with owning and operating a drone and how, as an industry, we can minimise them. Further to this, she also revealed our new product which we will be launching within the next couple of weeks (check back here for an update!) and how we deal with claims to ensure a 48 hour turn around.
As well as presenting within the 'Speaker Zone', it was also interesting to listen to the other knowledgeable speakers from across the drone and technology sectors. We learnt a lot from various industry experts from differing organisations. One of the first speakers of the day was Alex Finn, former Apprentice candidate and current director of SkyFade, told guests about the growing number of people getting involved professionally within the industry and how the UK has already seen a dramatic uptake in CAA approved PfCO courses, something he anticipates will continue.
Jessops, British photography retailer and sponsor of the UK Drone & Technology Show, also presented over the weekend. Jessops has recently begun stocking drones and drone accessories within its stores. The retailer stated that it wants to utilise its 73 years of experience within the photography market to continue its push into the drone industry and make its mark. The retailer also bought Drone Safe Register's director, Mark Boyt, to the stage to discuss the partnership that has been formed since Mark went into business with Peter Jones on Dragons Den.
Our main takeaway from the event was highlighted in the Lincolnshire Police's presentation in regards to the increased use of drones within the policing industry, and how drones are playing a huge part in increasing public safety. Special Sargent Kevin Taylor revealed in just over a year, the Lincolnshire Police Drones Unit has had 300 deployments including searching for missing people and exposing a cannabis farm.
Coverdrone is looking forward to 2019 and getting involved in further exhibitons and thank our clients for their continuous support!