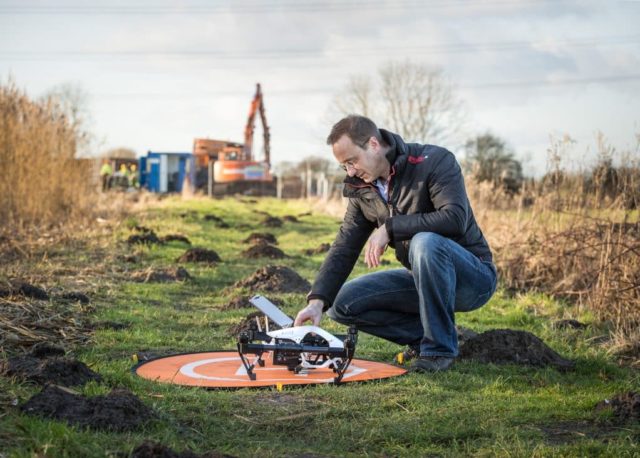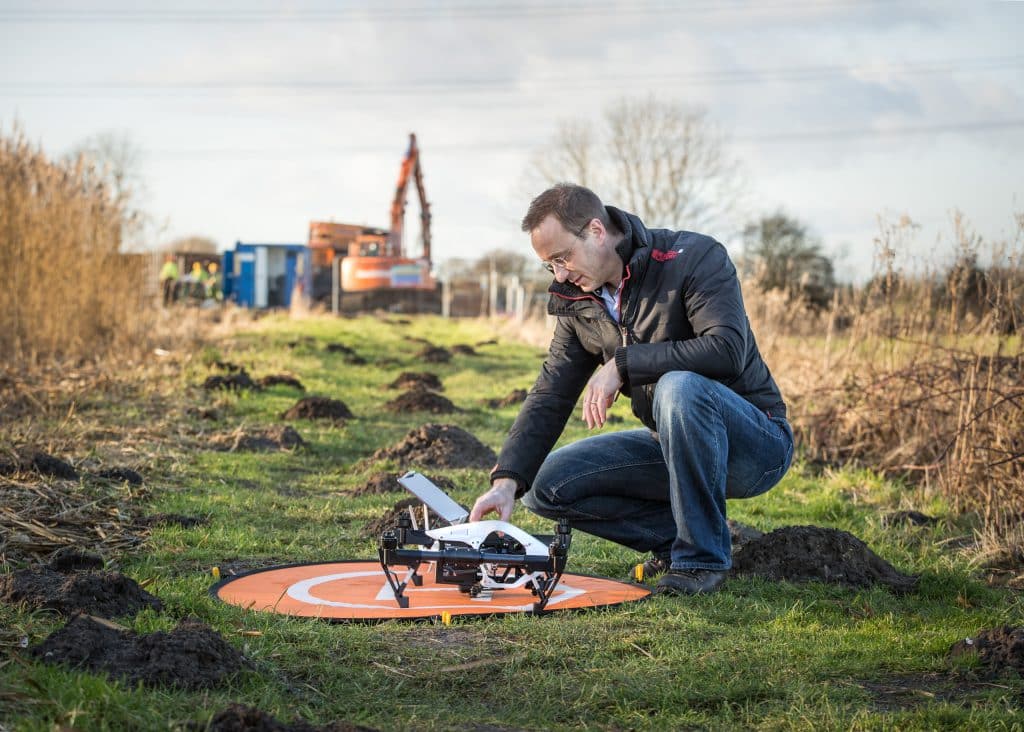 Since drones first took to the skies equipped with a camera, there has been a steady stream of impressive aerial photos posted online. Throw an experienced photographer into the mix and the result is stunning images. Here's David Hopley's UAV story…
Like many commercial photographers and videographers, adding a drone to David's technical equipment was something that was always likely to happen. A self-taught photographer, his early working life was in architecture and graphic design. That, he says, gave him "a keen eye for detail and composition", something that certainly leaps out when you look at his photos.
In fact, he's recently had several of his fabulous photographs included in the 2017 Landscape Photographer of the Year book, with 'Cast' (pictured, below) winning the 'highly commended' category. He also had an image commended in the 2017 Outdoor Photographer of the Year book. So he's doing something right.
Another Dimension To Photography
So how did the work with drones come about, and why did David consider the UAV training so important?
"Getting airborne wasn't a natural progression, but I was always keen on technology. I was aware of drones but didn't realise their creative potential until I saw shot which was posted on Twitter. It was a simple top down composition of a barn  in the corner of a field with rows of hedges creating a 'mondrian' pattern.
"This sparked my interest and I began to explore the landscape near home to find scenes containing strong geometric shapes and patterns which would suit drone photography. Once I had earmarked a few locations I purchased my first drone, a DJI Phantom 3.
"My first drone shot was of Top Lock on the Pocklington Canal, this shot was later commended in Landscape Photographer of the Year 2016. At the time I had no intention of using the drone commercially but my success encouraged me to take it a step further.
"As a photographer I was always looking for something different, and making use of drones' aerial capability meant that I could bring a whole new dimension to my work.
"I completed my small unmanned aircraft training with Flyby Technology a National Qualified Entity, authorised by the Civil Aviation Authority, so you know that what you then offer clients will be done to the highest standards and in a safe manner.
"This is all backed by the insurance I enjoy with Coverdrone. They have always been quick to offer handy advice and give me flexible drone cover that I can update when I need to. So I am now able to offer aerial photography with confidence within my scope of services."
Incredible UAV Camera Technology
As a photographer first and foremost, David has always looked for the best possible equipment to deliver outstanding results. This is no different when he takes to the air. For much of his aerial work, that means the Zenmuse X5. Designed specifically for the DJI Inspire Pro, it's the world's first mirrorless, compact Micro Four Thirds camera that has been developed for aerial photography.
Thanks to the stabilisation system, the camera is equipped with a three-axis gimbal that automatically stabilises the camera during flight. In constant communication with the UAV, and quickly compensating for minor movements, the result is silky smooth footage – even in strong winds.
"The lens is amazing," said David. "Being able to fly with such top-end lens technology, and also being able to shoot RAW files, means there is plenty of flexibility when it comes to the editing process."
Ultra-Hi-Resolution Mapping, Cows and Peacocks..
Although David concentrates much of his commercial drone work on artistic photography, he also makes use of other UAV capabilities. Using Ground Station Pro (an iPad app designed to control or plan automatic flights for DJI aircraft), he creates ultra-hi-res maps. Through the tablet's interface, complex flight missions can be planned with just a few taps. GS Pro enables the drone's camera to take pictures at pre-set points.
Backed by GPS positioning, high accuracy is achieved, and extremely high-resolution images are created. A virtual fence feature increases safety and ease of use by locking the aircraft's height and speed within a designated area. With these features, GS Pro dramatically increases the efficiency of many aerial services, including general aerial imaging, architecture studies, precision agriculture for farmers, electrical inspections at power facilities, and much more.
On a more practical level, there have been some unusual requests for assistance using David's drone and camera kit. "A farmer asked me to film his cattle movement, which was an interesting project. But a few weeks later he called again saying that he needed help tracking a cow that had gone missing!
"Another time I was called in to track a valuable peacock that another famer had lost." Quite what a bird made of a UAV hovering nearby is anyone's guess… but search and rescue in various guises continues to show the flexibility of drones.
So, Why the King of Drones?
Last year, David was interviewed by the guys at The Togcast, a bi-monthly podcast focusing on photography and photographers. Hosted by Sam Gregory & Paul Sanders, the show aims to share a passion for photography across its community via interviews, equipment reviews and location guides.
During his interview on the show, David talked about getting into drone photography, how he uses it to create award-winning images, and also how the public perceives the use of drones in photography. As well as being a great experience taking part in the programme, the hosts gave David the title of 'King of the Drones'!
King of Competitions, too!
Much of David's day-to-day UAV work is done with a DJI Inspire Pro, but he now boasts other drone equipment. His successes are not limited to having his award-winning photography included in prestigious books. In September 2017, he won a drone!
In a competition run by The Heliguy, photographers were invited to submit images to the Heliguy's Instagram stream. Guess what? David's "Cast" scooped the prize – a  DJI Spark. He now enjoys taking a much lighter piece of equipment to certain jobs…
David Hopley is a regular blogger, making notes about his work and the world of drone photography in general. Take a read here www.drawswithlight.co.uk/blog/.