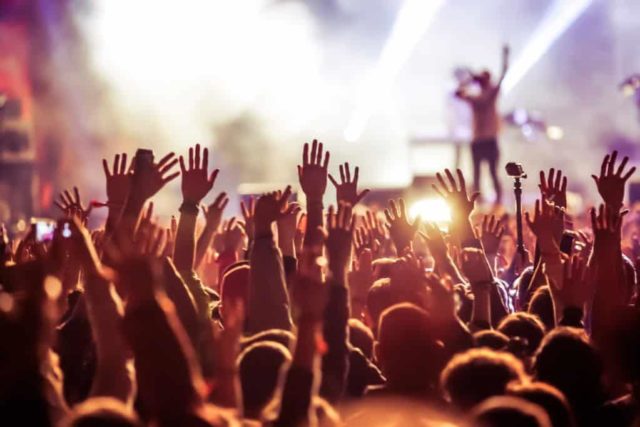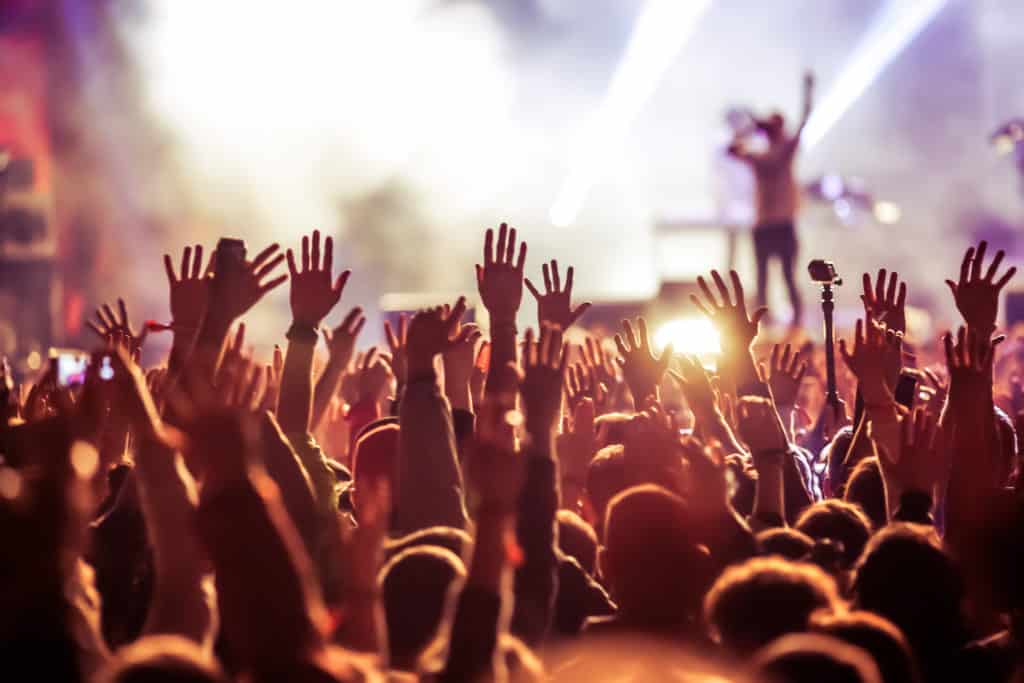 The use of drones at events is becoming more common every day, as they are being used in a wide variety of creative ways – from indoor conferences to outdoor festivals, drones are providing entertainment, advertising, security plus much more. Although within most parts of the world right now we unfortunately cannot hold events due to COVID-19, we have put together a few innovative ways that drones can be used to give you some inspiration for when we can eventually plan events again!
Photography
Drones can take amazing aerial photos of your events that you can share to social media for real-time engagement during your event. They can also take photos of the venue before your event, which you can use for marketing. Share these images on your blog, in your newsletter, on your ticket sales page, and on your social media profiles to generate excitement and ticket sales. It is an effective form of social media marketing for your event.
In addition, you can use these photos in your marketing materials for future events if you hold an event more than once. For example, annual festivals could use drones to take photos of the large crowds to show next year's prospective ticket buyers all the fun they will miss if they don't attend. These photos are also perfect to use in your marketing materials, event website, and ticket sales page next year (or whenever you hold the event again).
Videos
Drones capture gorgeous aerial footage of events. The sweeping images can feel very immersive and are perfect to use for marketing future events. You can also use drones for mapping event locations. Many drones use LIDAR sensors to create site surveys and both 2D and 3D maps. These geological maps can save you a lot of time and money depending on the type of event you are planning and the locations you're considering.
Live Streaming
Live streaming events is so popular and using drones to capture the video for a live stream adds so much more to the experience. Drones can move around and make viewers feel like they are actually part of the event. You could live stream artists when they are performing, a backstage tour, and more.
Keep in mind, live streaming doesn't have to be limited to during your event. You can hold live streams using drones to reveal exciting announcements or progress as the event is being set up. Don't be afraid to get creative because every live stream provides an opportunity for people to get excited about your event, tell other people about it, and buy more tickets.
Visual Shows
Drones are great for entertainment, particularly visual shows. Many events have used drones for aerial shows, including night-time shows with lights timed to music. They always draw a crowd and create a shareable moment. Attendees will take videos of the drones performing with their smartphones and share them on Facebook, Instagram, and more.
Rules, Regulations & Insurance
It is important to mention that there are a variety of laws that you need to be aware of and following when using drones at events, and those laws change from country to country. Our drone insurance policies are only valid if you are following local rules and regulations, so it is important that you take this into consideration. If you are an event organiser and considering using drones at your next event, always make sure you hire drone pilots who hold a commercial pilot license with a commercial drone insurance policy. If you have any questions in regards to a commercial drone insurance policy, or wish to obtain a quote, please visit our website.